Healthcare For Expats In Thailand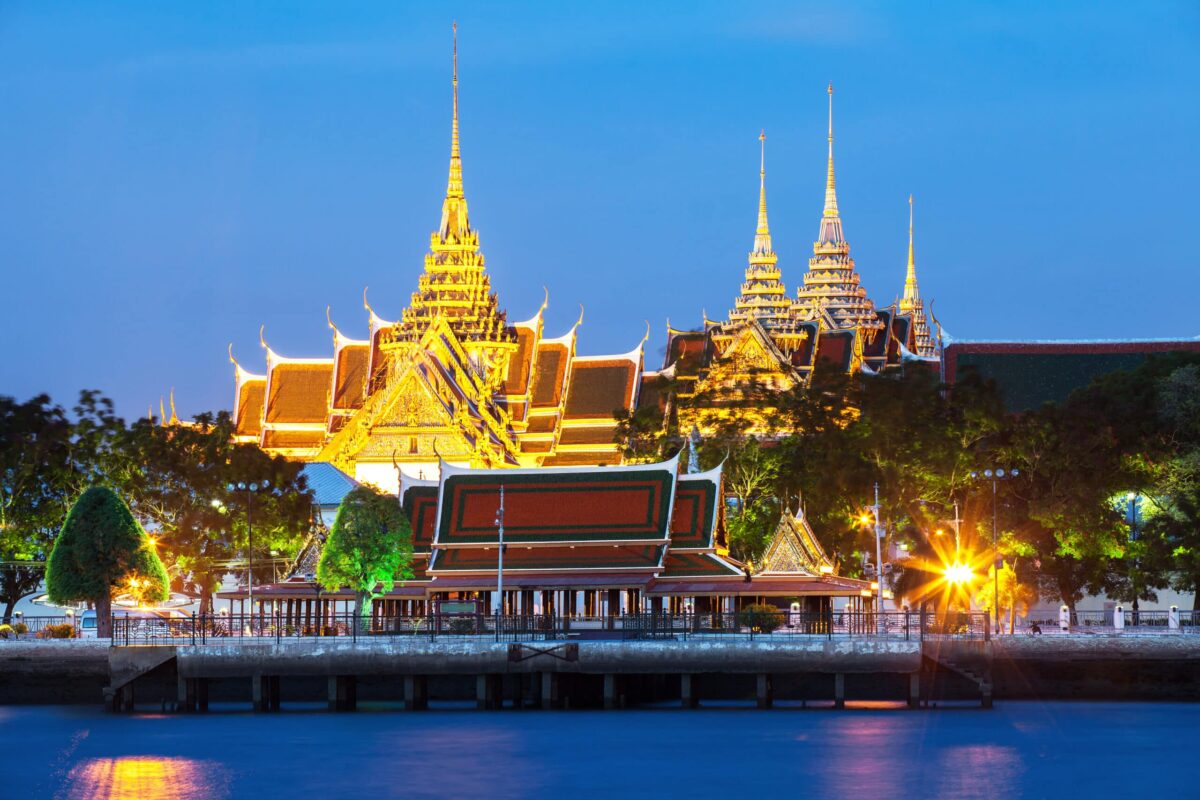 As most Expat Network users know, the world is more globalized than ever before, and people are crossing boundaries all the time to make themselves a home in a new land, whether permanently or for a limited time. As such, some places are becoming hotspots for attracting those looking to work, and live in an exotic locale.
This article was written exclusively for Expat Network by Pacific Prime Thailand
One such expat haven that has come to prominence in recent years is Thailand. With its warm weather, inherent affordability, and welcoming persona, this spot is ideal for expatriates from all over the world. Plenty of people are making their way to the Land of Smiles for work or retirement, so here's a quick guide for expats in Thailand who want to know more about healthcare in the country, as well as how best to address medical costs.
The Thailand healthcare system
The country's universal healthcare system provides an adequate level of care for over 95% of the resident population, though the system is not without its flaws. Along with the usual issues seen in public healthcare systems, such as long wait times for treatment, and overcrowded facilities, the Thai system also greatly limits the hospitals that people can use for public treatment. Each individual living in the country is assigned a main hospital where they should seek out their treatment if they want to get it for free, or at a very low cost.
For those that want to seek treatment outside of their assigned medical facility, there are options, but they do not come without a cost. If you don't know already, it bears stating that Thailand is one of the world's major medical tourism destinations. As such, many of the international hospitals found in the most urban parts of the country are well equipped to cater to preferences popular among westerners, and other citizens of developed nations. Some hospitals even have amenities consistent with those of a 5-star hotel!
By seeking treatment in private hospitals, especially those that cater to foreigners, a person can ensure they get the best quality of care Thailand has to offer. This is not only because the doctors found in such facilities are generally foreign trained with staff who can generally communicate with expats more effectively, but also because private hospitals tend to have superior medical technology, and equipment than their public counterparts. Due to these factors, expats in Thailand tend to prefer using pricey private hospitals for their medical care.
Expat health insurance in Thailand
So what is the best way to address the high cost of private medical care in Thailand? With private expat health insurance! Of course, not all plans are created equal. There are a couple of major insurance options that most expats will want to decide between:
• Local health insurance: This type of health insurance will provide coverage for medical care received only in Thailand. What's more, depending on the insurance company, and plan selected, the choice of which hospitals a policyholder may seek care from on a local health insurance plan could be limited to specific provider network. Once you are outside of the borders of Thailand however, your insurance will provide no coverage at any hospital, clinic, or doctor's office. A travel insurance plan can be purchased in such situations, but even then will only provide emergency medical care coverage.
• International health insurance: This type of coverage comes with a higher price tag than a local insurance plan, but does a lot that a local plan does not. Firstly, international health insurance plans will cover the costs of medical care received in virtually any medical facility in any country worldwide. This makes it ideal for people who travel regularly, whether for business, pleasure, or traveling home to see family, and friends. Additionally, international health insurance plans never include a provider network, so it leaves you free to choose any hospital or doctor you wish, both in, and outside of Thailand.
Find your best option
If you are an expat who is considering a move to Thailand, or you already live there, finding the ideal health insurance plan can be tricky. With so many insurers, and plans available on the market, being confident that you have found the best plan for your needs, and budget can be a Herculean task for a single person.
Fortunately, expats in Thailand can use an experienced, and licensed insurance broker, like Pacific Prime Thailand, to quickly, and easily find the perfect health insurance plan. All their insurance agents need is to gather a few details, and soon they'll get back to you with a list of different insurance options that are tailored to your specific needs. Contact them today for a free plan comparison, and price quotation!
Do you have any more questions? The team of experienced consultants at Pacific Prime Thailand is standing by to answer all your questions, offer impartial advice based on your needs and budget requirements, as well as give you free plan comparisons and price quotes.
Email them at info@pacificprime.co.th today, or visit www.pacificprime.co.th