Head East For Best Salary Increases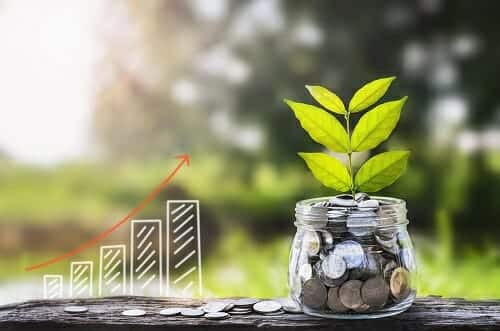 According to the latest Salary Trends Report by ECA International (ECA), UK employees in the private sector are expected to see a real salary increase of just 0.2 per cent in 2018, the equivalent of approximately £4.41 a month (£53 pa) for the average worker before tax.
This keeps the UK at the bottom of the salary increase table in Europe, ranking 23 out of 26 countries surveyed in the region.
The real salary increase is calculated based on the difference between the forecast nominal salary increase (2.8 per cent in the UK) and inflation (2.6 per cent). The latest survey also reveals that employees in the UK received a disappointing 0.1 per cent real salary increase this year, lower than forecast in 2016 (0.3 per cent), due to a jump in inflation caused by sterling's fall in value.
Steven Kilfedder of ECA International said: "Productivity growth in the UK has remained low in recent years so employers have not been able to offer the level of salary increases that they have been able to in the past. This, combined with higher inflation, which is expected to be 2.6 per cent next year, has caused something of a pay crunch for UK workers."
Real salary growth for UK workers is forecast to remain behind most of their European peers. Only employees in Hungary, Poland and Ukraine are anticipated to have lower real salary increases than those in the UK.
Although there are early signs of growth in some major European economies, expected real salary increases still lag behind those of a few years ago. Real wage growth in Germany and France is expected to be less than half the rate of 2015 at 1.2 per cent and 0.9 per cent respectively.
Despite the lacklustre predictions for 2018, the average rise across the continent is expected to be 1 per cent, and for the first time in five years no European nation is expected to experience a salary decrease. Real-terms pay freezes are pushing Ukraine and Portugal to the bottom of the regional rankings.
Russia is forecast to move to the top of the European rankings in 2018. As its economy stabilises and inflation falls, employees in Russia are set to receive a 3.1 per cent real salary increase next year.
Asia-Pacific countries continue to outperform the rest of the world, occupying eight of the top ten spots in the global rankings with above-inflation salary increases across the board. Despite slower economic growth, China is forecast to rank seventh in the world next year and will maintain its ever-present record in the top ten of ECA's ranking of global real salary increases. Top spot in the region is taken by India, with a 4.9 per cent real salary increase predicted.
India is only beaten to the global top spot by Argentina, which is forecast to receive an impressive 7.2 per cent real salary increase in 2018.
In the Americas, average real salary increases are predicted to be 1.6 per cent, slightly higher than in 2017 (1.4 per cent). Employees in Mexico in particular look set to benefit from lower inflation in 2018 to record a real-terms increase of 0.8 per cent compared to a 1.3 per cent pay cut in 2017. Uplifts for the USA and Canada are set to remain steady, at 0.9 and 1.1 per cent respectively.
Despite both expecting to see 10 per cent nominal salary increases next year, Egypt and Nigeria find themselves at the bottom of the global rankings thanks to high inflation, which will likely far outweigh pay rises and cause real decreases of 11.2 and 4.8 per cent respectively. Lower inflation in Ghana will help the country to leap 51 places globally and top the regional rankings for Africa and Middle East, with employees predicted to enjoy a 4.7 per cent real pay hike.
The imminent introduction of VAT in the countries of the Gulf Cooperation Council has raised inflation forecasts. Saudi Arabia and Qatar are particularly affected with both anticipated to experience real salary decreases as a result, dropping from among the highest ranked nations in the region in 2017 to the lowest in 2018.