Guide To Moving To New Jersey In 2022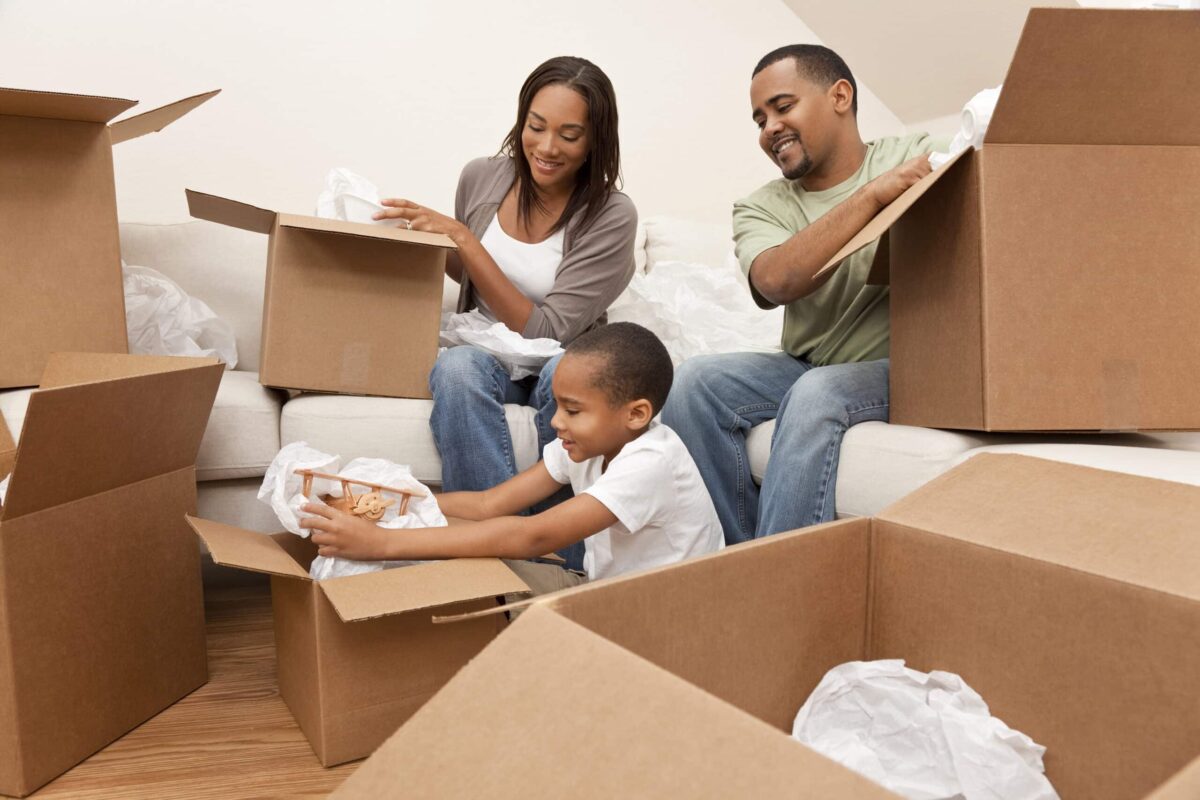 Are you planning on moving to New Jersey this year? If you are, well, congratulations are in order. New Jersey is a great place to call home. Its residents can enjoy a thriving economy, top-notch health care, education systems, diverse real estate choices, friendly neighbors, and plenty of entertainment options. 
But, before you open that bottle of champagne and start celebrating, be sure to start with your moving preparations. Trust us, moving from one state (or city, or even neighborhood) to another is harder than it seems. But, don't worry – that is why we are here. Today, we will share our guide to moving to New Jersey in 2022. So, if you need moving tips and tricks, keep on reading.
Set Your Moving Date and Budget 
The first thing any guide to moving to New Jersey will tell you is that you need to set your moving date and budget. You must set these two as soon as you decide that it's time to move! When you do, you will be able to coordinate all aspects of your move correctly.
Try to set your moving date at least two or three months before the actual D-day. That will give you enough time to fulfill all the tasks from your moving checklist! And, when it comes to the moving budget – carefully assess your financial situation. By setting your budget on time, you will see how much money you can spare on this relocation and, thus, what you can afford to do and not do when moving across the states or even when moving within your own state.
Hire Movers Ahead of Time 
Setting the budget, as mentioned above, will help you know whether you can afford the moving experts or not. If you can't, fear not – there are many DIY moving tasks you can do to move to New Jersey. But, if you have some money to spare, we strongly advise you to hire movers. Professional movers are the only ones who can organize your entire move to New Jersey without you breaking a sweat. They will bring their packing materials, safely pack all of your belongings, heavy lift and load the truck, and make sure everything gets transported to your new address in one piece.
It doesn't matter whether you are moving across the ocean or across the street, hiring local professional movers is always a good idea. With their help, you won't have to deal with any moving organizations at all, and you will be able to settle in with no hustle. So, think about this, and if you decide to hire them, make sure to do it ahead of time – all good movers are booked months in advance.
Find Your New Home Before Moving 
Another thing any guide to moving to New Jersey, or pretty much anywhere else in the world, will tell you is that you should find your new home before you move. Just think about it – if you decide to look for your new home after you relocate, you will have to live in a hotel and keep your precious belongings in a storage unit for who knows how long. This will be stressful and time, energy, and money-consuming.
With today's technology, you can view new homes and make all the arrangements without ever leaving the comfort of your current home. Thus, do yourself a favor and find your new New Jersey home before relocating. Nowadays, you can find and buy your dream home remotely, too – you just need to find a reliable real estate agent who has experience in helping clients buy a property abroad.
Declutter 
Decluttering your current home, that is, decluttering all your belongings, is an absolute must when moving. Your home is probably full of items you forgot you have, items you never use, and items you never plan on using. Why waste your time and energy packing and relocating these when you can simply get rid of them? By having less stuff to worry about, you can devote your time to more important things such as hobbies and past times that will make you feel at home more, for example.
So, take a look at your belongings and start sorting. Keep only the things you can't live without and get rid of the rest. And, when we say get rid off – we mean to find them a better home. For instance, you can give them to a friend or family member, donate them to your local charity, or sell them to somebody online or in a yard sale.
Gather All the Necessary Paperwork 
We have reached the part we all hate – gathering the paperwork! There is nothing more humdrum than waiting in lines to get all the necessary paperwork for your move. But, this has to be done if you want to move house. So, start gathering all the paperwork you need for your current home and your new one. Then, move on to medical and dental records. Check your ID, passport, driving license, etc., and see whether something needs to be updated or transferred. Finally, don't forget to cancel your utilities or transfer them to your new address if possible.
This guide to moving to New Jersey in 2022 covers only the essential things you must do when moving. So, be sure to do them ahead of time! Once you are finished with these, you can handle all other (smaller) moving tasks in a stress-free way. But, before we say goodbye, we would like to remind you of two more things you should do – organize a farewell party and prepare yourself for a culture shock! Trust us, doing these two things will help you have a happy and healthy move!