Guide To Healthcare Plans In The U.S.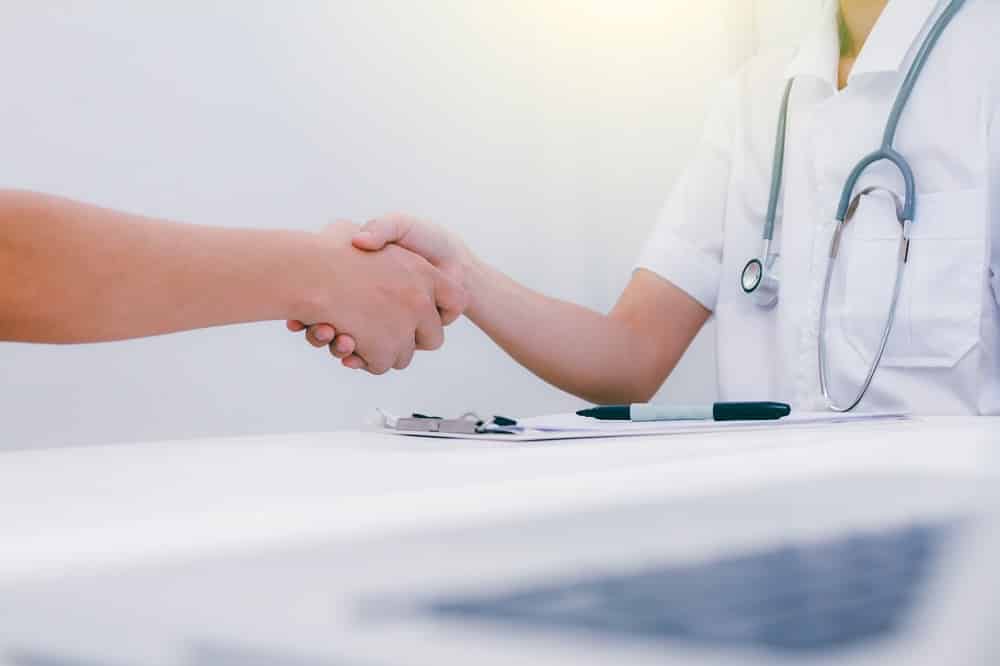 When moving to the U.S. the healthcare system can be bewildering with the many different options.  Duquesne University have set out a handy guide explaining healthcare basics and the different healthcare plans in the U.S..  We have republished this here with their agreement to help you to understand the differences and the benefits of each.
Major medical crises, including accidents and illnesses, can happen to anyone and at any time. In a medical emergency, it's important to have access to affordable healthcare; even beyond emergencies, healthcare plans make it possible to afford wellness visits, annual physicals and other preventive care.  Healthcare plans in the U.S. cover at least part of the overall cost of care.
Healthcare plans can provide policyholders with a sense of financial stability and peace of mind. Additionally, they've been linked with improved clinical outcomes. According to the American Heart Association, those with health insurance are more likely to receive the right care, have shorter hospital stays, and live longer and healthier lives.
Special Considerations in U.S. Healthcare
Importantly, the U.S. healthcare landscape isn't all-encompassing. Not everyone gets the coverage they need. A major limitation of U.S. healthcare is that coverage is often tied to employment, which means that switching jobs can force employees to change health plans.
Further, people who are unemployed can have a hard time getting care at all. Those who work in the gig economy, freelance or launch their own businesses must look for creative solutions beyond traditional insurance plans.
Still another important consideration: employees who are laid off or fired may sometimes continue paying premiums to remain on their employer's group plan, temporarily, under the COBRA health insurance law.
Healthcare plans may be purchased independently, whether through a broker or through one of the markets set up by the Affordable Care Act; additionally, most large employers offer their employees the chance to opt in to group plans. Before deciding on the best form of coverage, it's important to understand what different healthcare plans entail.
Healthcare Plan Basics
Most healthcare plans revolve around a few core components: premiums, deductibles, co-pays and networks. Each of these components can have a significant impact on the care received, as well as its affordability. Before signing up for health coverage, it's helpful to understand what each of these core components involves.
Premium
Each healthcare plan comes with a premium, which is the amount of money you pay each month to maintain the policy. Importantly, premiums don't represent the only expenses associated with a plan. The plan may also have deductibles, co-pays, prescription costs and additional expenditures. In other words, when shopping for a plan, it isn't always wise to select the plan with the lowest premium, because it may be offset by higher expenses.
Deductible
Plans with low premiums tend to have higher deductibles, and vice versa. The deductible is the amount that you have to pay before your insurance "kicks in" to pay the rest. For example, if you have a plan with a $1,000 deductible, you must pay the first $1,000 of covered services. Once you've paid that amount, the insurance plan typically covers applicable remaining costs.
Co-pay
The co-pay, or co-payment, is the amount you pay for covered care you receive after you've met your deductible. For example, imagine you have a plan with a $1,000 deductible and a $20 co-pay. Your plan's allowable cost for a doctor's visit is $100.
If you go to the doctor and haven't yet met your $1,000 deductible, you'll have to pay the $100 to the doctor's office.
If you've met the deductible, you'll only have to pay $20.
If your doctor charges more than the allowed $100, you'll have to pay $20, plus whatever difference is left between the total cost and the insurer's portion. This usually comes up if extra testing or lab work is needed, including X-rays, which can increase the total cost of care.
Co-pays can vary depending on the type of medical care; for example, you may have a co-pay to see a doctor, a separate amount for lab work and still another amount for prescriptions. Usually, general practice physicians have smaller co-pays, while specialists have larger ones.
Network
Most healthcare plans are associated with networks. A network typically refers to the providers or healthcare facilities your insurer approves. Most plans won't cover your expenses if you seek care from a provider outside their networks. When choosing a plan, then, it's important to make sure the network is fairly large and includes qualified providers in your area (including any of the doctors you're currently seeing).
Understanding Healthcare Plan Terms and Concepts
To learn more about healthcare terms and concepts, consider these resources:
Major Types of Healthcare Plans
Four main types of healthcare plans are available through traditional health insurance carriers. Each has pros and cons. It's important to consider how each kind of plan would impact your household budget and quality of care.
Health Maintenance Organization
A health maintenance organization (HMO) usually covers care only from providers who are contractors with the HMO. If you receive care from a provider who's not in the network, it's unlikely the insurance plan will cover it. (Sometimes exceptions are made for emergency care.) An HMO may also require you to live and work within a coverage area.
The downside is that HMOs are fairly restrictive about where policyholders can receive their care. On the other hand, the HMO structure allows insurance carriers to negotiate better prices because they're working with a small, clearly defined group of doctors. This means HMOs are often a consumer's most affordable healthcare option. This affordability usually encompasses both lower premiums and lower out-of-pocket costs, such as co-pays.
In summary:
HMOs provide affordable healthcare, including low premiums and low out-of-pocket costs.
These plans provide policyholders with little freedom or flexibility regarding provider selection.
For additional insights into HMOs, consider these resources:
Preferred Provider Organization
Preferred provider organizations (PPOs) give policyholders a list of approved, in-network providers. You can receive care from any of these providers for a low rate. You may also choose to seek care from providers who aren't in the network, for an additional charge.
Compared with HMOs, PPOs usually offer much larger physician networks and greater flexibility for policyholders. The disadvantage is that this type of healthcare plan tends to be more expensive, with larger monthly premiums.
In summary:
PPOs offer expansive options for selecting providers.
PPOs are typically a more expensive option.
To find out more about PPO insurance, check out these resources:
Exclusive Provider Organization
With an exclusive provider organization (EPO), your insurance company only covers the cost of providers and hospitals within their managed care structure.
The EPO structure is a hybrid of HMOs and PPOs; the networks are usually larger than in an HMO and smaller than in a PPO, and costs fall somewhere in between. An EPO can be a good option for policyholders who want both choice and affordability.
For additional insight into EPOs, consider:
Point of Service
With a point-of-service (POS) plan, you pay a discounted rate when you see a doctor within the approved network. You're only covered for care from a specialist, such as a podiatrist or urologist, if you get a referral from your primary care doctor.
When you seek care from a provider who's not in the POS network, you may be required to pay most of the total cost of care; however, with a referral, this rate may be discounted.
Learn more POS plans here:
Other Types of Healthcare Coverage
When you shop for healthcare coverage, you have several options outside of traditional insurance products.
Medicaid
Medicaid is a public health insurance option, providing coverage to low-income individuals and families. While the federal government preserves some basic Medicaid guidelines, each state runs its own distinct program. Federal rules and regulations are broad, which means the specifics of Medicaid are highly variable from state to state, both in terms of eligibility requirements as well as the nature of the benefits. Enrollment in Medicaid requires proof of low-income status. For many families, this option offers an affordable way for children and adults alike to receive primary medical care.
For additional information, consider:
Affordable Care Act
The Affordable Care Act (ACA) offers tax subsidies to individuals who purchase their insurance from the HealthCare.gov marketplace. (Basically, the government provides financial credits directly to the insurance company, lowering the consumer's out-of-pocket cost.) This marketplace allows consumers to choose from different plans offered by private insurance companies; the level of tax subsidy offered depends on household income. The ACA provides a viable option for people who don't have employer-based care to shop for their own medical benefits. It's important to note that even people whose income is high enough to disqualify them for tax subsidies can still purchase plans at the ACA marketplace. This is important for freelancers, "solopreneurs" and gig economy workers who may make a decent income but don't have any healthcare benefits connected with an employer.
Learn more about the Affordable Care Act here:
High Deductible Health Plan
High deductible health plans (HDHPs) offer care at much lower premiums than traditional insurance plans, but they also have much higher deductibles and out-of-pocket expenses. An HDHP can be a good option for those who are young, are healthy, and have no recurring medical needs or preexisting conditions, though an HDHP is an inherently high-risk, high-reward option.
For more information about HDHPs, consider:
Health Savings Account
A health savings account (HSA) isn't really a form of insurance at all, but rather a type of savings account into which the account holder can make pretax contributions, which the account holder can later use for qualified medical expenses. In other words, it's a tax-advantaged way to stockpile money that can later help pay for medical care. Some employers offer enrollment in HSAs, and some major banks and credit unions offer them to clients.
Learn more about HSAs here:
Health Reimbursement Arrangement
Some employers may offer their employees a health reimbursement arrangement (HRA). Employees pay for their medical expenses out of pocket but are reimbursed by their employer for a prespecified percentage of the cost. Sometimes an HRA reimburses employees for a portion of their monthly health insurance premiums if they choose to buy coverage independently.
To find out more, consider:
Indemnity Health Insurance Plan
An indemnity health insurance plan allows you to receive care from any doctor or hospital you like; the health insurance company then pays for a portion of your medical costs. The advantage over traditional insurance options is clear: freedom and flexibility for the insured. However, these plans tend to be significantly more expensive than HMOs or PPOs, both in terms of premiums as well as out-of-pocket costs.
For more about indemnity health insurance, consider:
Choosing the Right Care
Health insurance aims to offer stability, both financial and medical. Crucially, not all health insurance plans meet this goal. Many people remain uninsured or underinsured. That's all the more reason for individuals seeking a new healthcare plan to pursue coverage that best meets their medical and financial needs. A prudent decision starts with understanding the pros and cons of different types of healthcare plans.
Original article published by Duquesne University