Government Plans To Strengthen Visa Sponsorship Compliance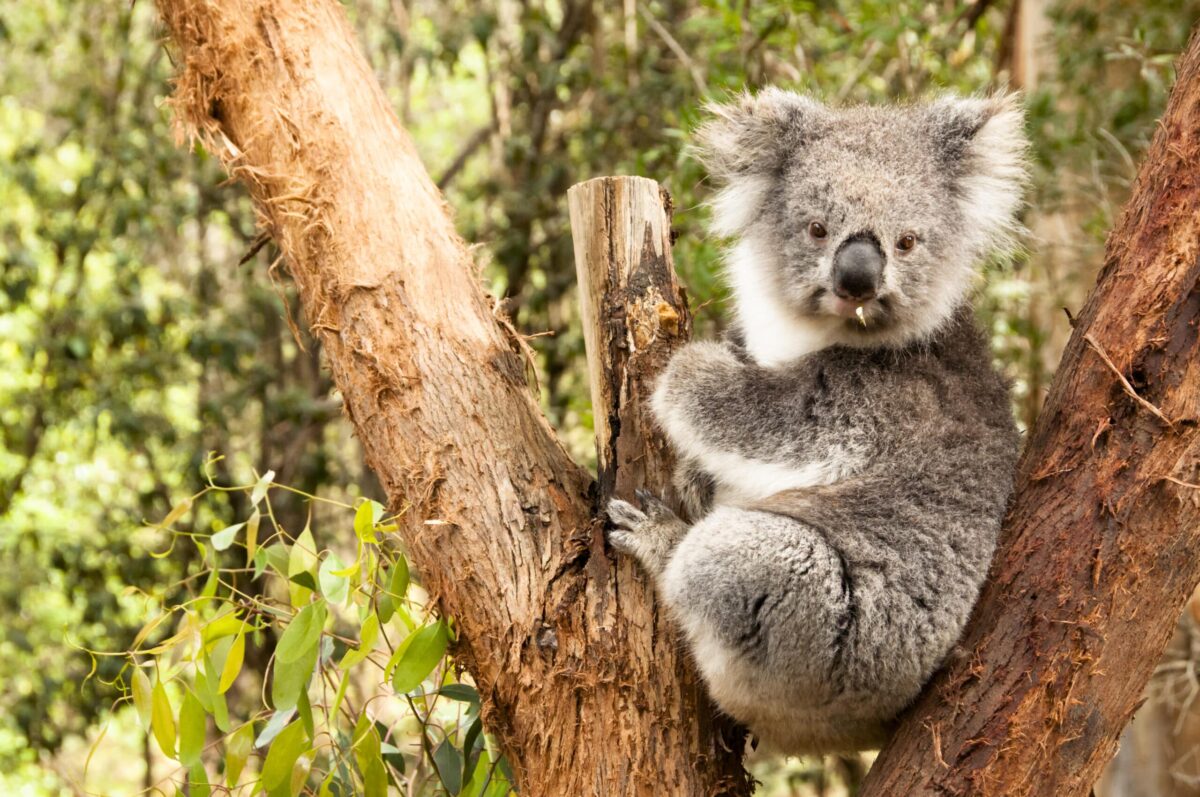 Just how broken is Australia's migration system? One of the government's focus areas in 2023 has been to address worker exploitation in the migration system, as recently seen in an increase in sponsorship audit requests of sponsor companies.
Written by Sheila Woods (MARN: 0533879) of Interstaff  2 November
As the government strengthens Australia's visa system, it's important that employers and migrants understand their visa and sponsorship obligations and stay up-to-date on how legislation is developing in this area. Here's what you should know, including:
Recommendations being explored by the Government according to its response to a 'Review into the Exploitation of Australia's Visa System'
How the Migration Amendment – Strengthening Employer Compliance Bill 2023 could introduce criminal penalties on employers for non-compliance
How employers and skilled migrants can remain compliant and better understand their visa and sponsorship obligations
Review into the Exploitation of Australia's Visa System | The Nixon Review
Last month, the government responded to a 'Review into the Exploitation of Australia's Visa System' by former Chief Commissioner of Victoria Police, Christine Nixon, AO APM. In its response, the government agreed with most of the 34 recommendations in the Nixon Review.
Here's a summary of the agreed recommendations, which give an indication of how compliance measures could be strengthened for employers and skilled visa holders, educational institutions and international students, and governance and advisory bodies.
Recommendations That May Impact Employers and Skilled Visa Holders
Implementing a public stand-down list for Australian citizens or permanent resident employers that breach the Migration Act 1958.
Legislation was introduced to parliament in Winter 2023 for a public stand-down list that will prohibit non-compliant employers from employing additional temporary migrant workers.
Strengthening powers to enable visa cancellation if a visa holder is exploiting temporary migrants.
Greater monitoring for exploitation of temporary migrant workers across all industries as part of the government's new Immigration Compliance Division.
Legislation was introduced to parliament in Winter 2023 to increase penalties and introduce new compliance measures.
Undertaking a broader review of Australia's working visas if it is considered that Australia's studying and training visas are supporting a need for low-skilled workers.
Recommendations That May Impact Educational Institutions and International Students
Conducting a targeted compliance operation focused on assessing high-risk private vocational education and training (VET) providers, including:
 A $37.8m investment to establish a new Integrity Unit.
Targeted data matching activities across Commonwealth agencies.
A review of Australia's Student Visa policy if significant exploitation of the visa system by non-genuine private VET providers is discovered, with a view to removing CRICOS eligibility for high-risk providers and courses.
2. Regulating onshore and offshore education agents used by Australian education providers.
3. Developing a broader set of systemic risk indicators for CRICOS-registered education providers.
4. Closely monitoring education providers' compliance with reporting as well as monitoring non-attendance by international students.
Recommendations That May Impact Governance and Advisory Bodies
A new Immigration Compliance Division with investigative capacities led by the Australian Border Force (ABF) and supported by $50.0 million over 4 years from 2023–24 (and $15.3 million per year ongoing).
Introducing a suite of legislative powers, enforcement tools, and a new approach to help people in exploitative workplaces speak up.
Strengthening governance of migration advisory bodies including:
Comprehensive checks for assessing Registered Migration Agent applications
Establishing compliance and investigative capabilities within the Office of Migration Agents Registration Authority (OMARA)
Increasing financial penalties for misconduct in the provision of migration advice
Leveraging the role of Registered Migration Agents in helping clients understand Australian workplace rights and reporting of exploitation
Undertaking a review of the Canadian approach to refugee claims processing, particularly for ineligibility assessments, to determine the benefits of adopting this approach in Australia.
Improving efficiency in the establishment of the new federal administrative review body.
Increasing the use of biometric matching among international partners to establish the identity of visa holders.
Increasing integrity detection programs to identify government staff involved in corruption, fraud, and other misconduct.
Interstaff | ABC Radio Perth Interview – The Nixon Review
Last month, Interstaff's Managing Director, Sheila Woods was interviewed on ABC Radio Perth to comment on the government's response to the Nixon Review.
Sheila mentioned that requests for sponsorship audits of sponsor companies are becoming more frequent and that she expects this trend to continue – you can listen to the interview on Interstaff's LinkedIn page here.
Interstaff will be starting an email series on Visa and Sponsorship Compliance to help visa holders and employers better understand their obligations. Please contact our team to be added to our mailing list.
The Migration Amendment (Strengthening Employer Compliance) Bill 2023 | Impact on Employers and Skilled Visa Holders
The government's response to the Nixon Review complements work it had started earlier in the year to address migrant worker exploitation.
On 5 June 2023, Minister for Immigration, Citizenship and Multicultural Affairs, The Hon Andrew Giles MP announced that the government would introduce legislation to parliament known as The Migration Amendment (Strengthening Employer Compliance) Bill 2023.
The Bill has passed the lower house and is now before the Senate. Its purpose is to amend the Migration Act 1958 (Migration Act) in order to strengthen employer compliance measures and protect temporary migrant workers from exploitation.
If passed in parliament, the Bill may:
Introduce criminal offences for an employer who unduly influences, pressures, or coerces a non-citizen into breaching their work-related visa conditions or accepting an exploitative work arrangement.
Establish a mechanism for prohibiting a non-compliant employer from employing additional temporary migrant workers for a specified period.
Increase the maximum criminal and civil penalties for work-related breaches of current provisions of the Migration Act.
Expand and introduce provisions for enforceable undertakings and compliance notices for suspected breaches of work-related provisions of the Migration Act.
Repeal section 235 of the Migration Act, which currently states it is a criminal offence for a temporary visa holder to breach a condition of their visa that restricts the work they may do, or for an unlawful non-citizen to undertake any work.
Amend section 116 of the Migration Act to expand the scope for which matters can be prescribed to the Minister for visa cancellations.
How Employers and Visa Holders Can Remain Compliant
The first step to remaining compliant with visa and sponsorship obligations is to have a solid understanding of your legal requirements for those obligations.
If you are an employer, are you confident of your obligations as a sponsor of Subclass 482 and 494 Visa holders? Did you know that there are 10 sponsorship obligations? For example, do you know:
Events that require notification to the Department of Home Affairs
What records you are obliged to keep
When you must pay travel costs
The authorised contact the Department has on record
Interstaff's Visa Tool on Sponsorship Compliance can help you understand some of the events that require notification to the Department, however there are many other compliance factors to consider.
Employers need to ensure they employ overseas workers with a visa that has work rights. They should also be aware of the visa holder's expiry date and any visa conditions that may apply.
Employers may wish to discuss their obligations with Interstaff's Registered Migration Agents, including how to embed safeguards into your HR policies to ensure compliance with Australian migration law.
International students and skilled visa holders can also contact our Registered Migration Agents for a consultation to better understand their applicable visa conditions.
Unfortunately, temporary migrant workers may be at a greater risk of exploitation due to their migration status, lack of awareness about Australian workplace rights, or a presumption that rights are only available to Australian permanent residents or citizens.
Interstaff assist people all over the world with the legal and professional process to travel or migrate to Australia for temporary work or permanent residence. Established in 1988, Interstaff has been trusted by migrating individuals and businesses for over 30 years and are the strongest group of experts for visa work in Australia. MARN: 0533879..