Gilbane win Saudi building contract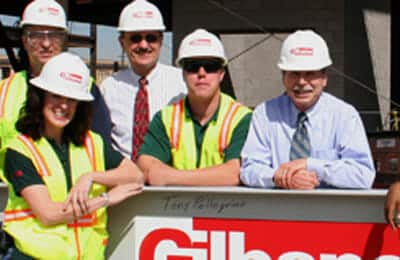 US-based international construction company, Gilbane Federal, has been awarded a $166 million design and build construction project for the Royal Saudi Air Force.
The project at King Khalid Air Base, which has been awarded by the US Department of Defence (DoD), aims to provide facilities necessary to support the modernisation of the F-15SA aircraft at the air base, said a statement from the wholly-owned subsidiary of Gilbane Building Company.
The project requires the design and construction of new facilities, renovation of existing facilities, demolition, and infrastructure upgrades.
It features the construction of King Khalid Training Centre, which will provide academic and hands-on training for F-15SA aircraft maintenance within a campus environment; a new avionics and pod facility; and a variety of renovations to existing facilities, it stated.
The scope of work includes building a two-storey academic wing, a one-storey auditorium, a one-storey task training wing, a maintenance hangar with two hangar bays, a headquarters and administration facility, four dormitories, a dining facility that seats up to 700 personnel, a multi-purpose room for private dining and presentations, a mosque, a student centre, a library and utility infrastructures, said the US firm.
Gilbane Federal has been appointed by Air Force Installation Contracting Agency (Afica) under an Indefinite Delivery, Indefinite Quantity (IDIQ) Single Award Task Order Contract (Satoc).
The project, which is funded by the Saudi Arabian government, is a joint initiative between the United States Air Force and the Royal Saudi Air Force and is managed by the Air Force Life Cycle Management Centre.
Source:  Trade Arabia
More info: http://tinyurl.com/mgnv5ps