Getting A Social Security Number In Spain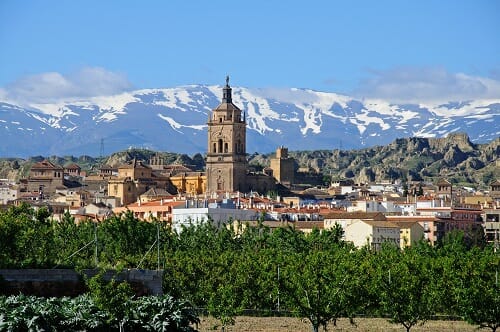 Anyone who works or studies in Spain is required to have a social security number.
This number (número de afiliación de la seguridad social) gives you access to the social security services and healthcare in Spain. Social security is generally paid for by the employer. Once you have been entered into the system the number will remain the same for life.
In order to obtain a social security number you will need to download and complete the TA-1 form. The form is not available in English, so you may need assistance from a Spanish speaker.
As well as form TA-1 you will need the following documentation:
ID or passport plus photocopy
Rental contract, employment contract if you have them plus photocopy
NIE, if you have already got it (see Applying for Residence in Spain link for more information).
Residency papers and visa if you are a non-EU citizen.
You can either apply online or in person:
If you are going to apply online for government services in Spain, you have to have a digital certificate. You can download this on to your PC to ensure secure communications between you and Spanish government websites. You can get more information and download a digital certificate from the Real Casa de la Moneda website.
Once you have your digital certificate, you can apply for a social security number online. To apply, go to the the social security website and click Tu Seguridad Social. Here, you can fill in the TA1 online and submit your identification and NIE number. The Spanish government have also recently released an app where you can apply as well.
You will need to go to your local Tesorería de la Seguridad Social to apply for your social security number. All cities and most large towns have social security offices. They are generally open Monday to Friday from 9am until 2pm. You can find your local office by following this link to the social security website. There is a list of offices or you can click on Buscar Centros on the same page.
You will generally need to to book an appointment (cita previa) and you will need to get there early to check-in. You are also likely to find that people do not speak English and so you should ensure you know the key Spanish terms or take a translator. Once you have presented your documents your social security number will be issued there and then.
As in many things in Spain arrangements can vary from office to office and some offices will not issue a social security number without a Spanish phone number, and if you intend to work, some may require to see your employment contract.
If you are considering moving to Spain see the recording of our recent Move To Spain Virtual Roadshow webinar series to get all the information you need to plan your move.
If you are ready to make the move to Spain why not book yourself on one of our Expat Network Discovery Tours for an individually tailored tour of the area you plan to move to.  Find out more.
To assist you in planning your move to Spain download our Guide containing all the information you will need to make the move: