Getting More Out Of The IB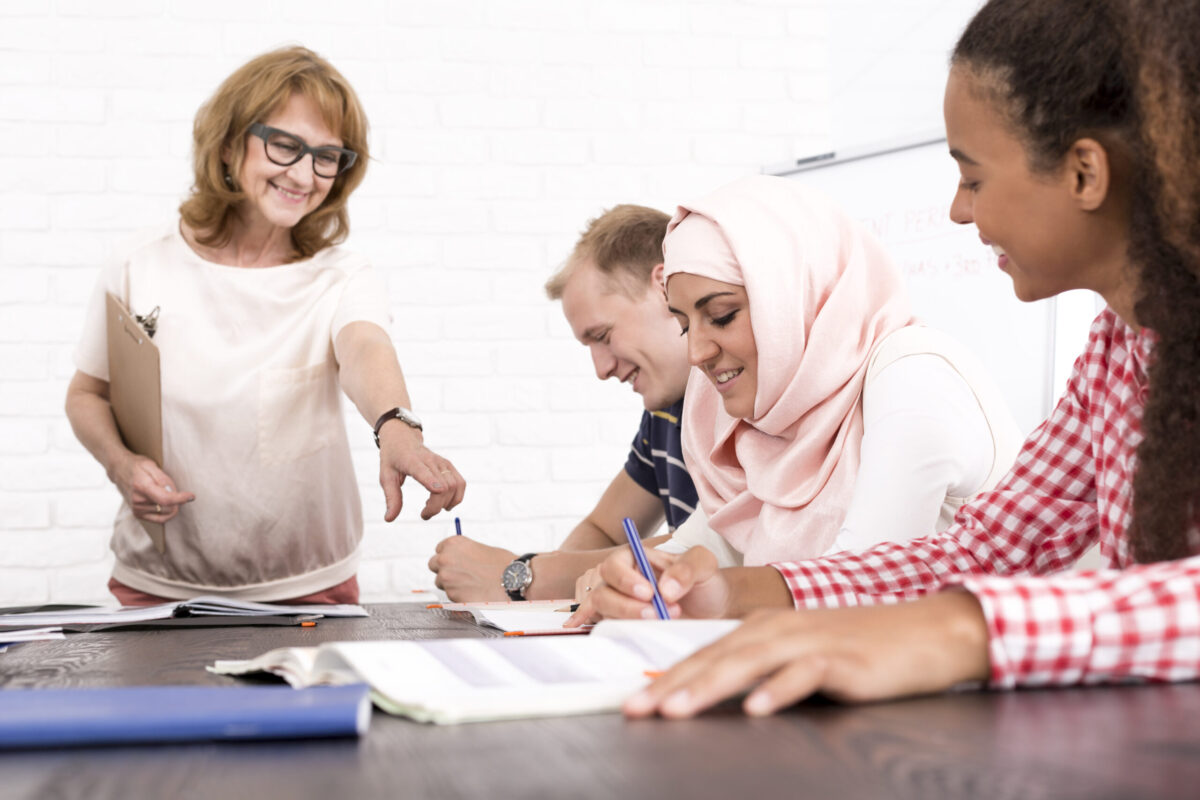 A guide to the International Baccalaureate for parents whose children want to create social change…
Is the IB the right fit for your child?
Helping your child choose the next step in their education can be a particularly stressful time for parents. There are so many options available but the most important piece of advice is:
Consider what feels right for your child
Everyone has different reasons for choosing their next school. Some students want to focus on their favourite subjects, while others want to learn about a wide range of topics. Some want a programme that's designed to get them into a leading university. Some want to explore other passions – such as sport, music and drama – and others want to grow as a person, meet new friends, and get involved in projects and trips in their communities and beyond.
The International Baccalaureate (IB) Diploma is a challenging but rewarding programme designed for students aged 16-19.
As an IB student, your child will:
Explore a broad range of subjects, including languages, rather than just a few
Learn valuable life skills, such as being able to think critically, research and work in a team
Discover their athletic, artistic, and creative sides
Consider their place in the world, and how they can make communities better
What is the IB?
The IB Diploma is one of four programmes offered by the International Baccalaureate. It is designed to provide a broad education that will help your child get a place at a high-quality university, as well as teach them to think critically, and inspire them to help others.
The IB is taught in around 5,000 schools worldwide, in more than 150 countries. It is respected by top-ranking universities, from the USA's Ivy League to the historic campuses of Europe. United World Colleges worked closely with the Geneva International School and the United Nations School in New York to develop the IB when it was founded in 1968.
What does the IB involve?
The IB Diploma encourages students to explore a wider range of subjects than qualifications such as A-levels. It also pushes them to develop writing, debating, critical and research skills, and requires them to get involved in creative, sporting and community activities. At the heart of the programme is the "core", which is made up of:
Theory of Knowledge – Your child will explore and debate the nature of knowledge, think about what we "know" and consider different perspectives
Extended Essay – Students research and write a 4,000 word paper on a subject that interests them
Creativity, Activity and Service – Students get involved in a range of projects and challenges, and complete at least one project. This could involve producing a performance to raise awareness of an issue (creativity), coaching or starting a community sports club (activity) or launching a community campaign (service)
They'll also choose six subjects from the following groups:
Studies in Language and Literature
Language Acquisition
Individuals and Societies
Sciences
Mathematics
The Arts
What is your child's main reason for studying?
Many national high school qualifications and the IB Diploma are accepted by leading universities. However, the IB asks more of your child than just good academic grades. Your child will be required to get involved in creative and physical activity, organise and contribute to community projects, and explore different perspectives and ways of thinking.
Are they interested in helping others?
The IB Diploma encourages students to be more caring and considerate. As part of the programme, students will be asked to plan and get involved in projects that benefit the community. They will develop empathy for others and see the world through other realities. They will also learn important skills such as organisation, teamwork and responsibility.
At UWC, we go even further. We bring together students from many different backgrounds and countries, and challenge them to make a difference in their communities with projects and even small enterprises.
Choosing the right place for your child to study the IB
Choosing the right school is often even more important than choosing the right courses. You want to your child to be somewhere they feel comfortable, can form new friendships, and have inspiring experiences.
Helping your child pick the school that suits them most is the first crucial step in making the most of the IB experience.
So what should you and your child look out for?
Does your child want to explore outside of their comfort zone?
There are many different ways to study the IB:
Online – It is possible to study some of the IB Diploma courses online through Pamoja Education, although the full programme can only be completed in schools.
Day school – Students study the IB curriculum as normal, but will go home at the end of the school day.
Boarding school – Students stay on the school campus during term time. Many boarders say they make close friends during their time at school, but this can require a bit of adjustment.
International school – These schools are often attended by students who are not from the country in which the school is located. This may be because you're in this country for work, and want your child to learn the curriculum of another country. For example, a British International School would offer curricula you would expect to find in Britain, such as iGCSEs or A-Levels. Studying at an international school will often allow your child to meet people from many different countries.
Alternative school experiences – You may find that some schools have a philosophy which makes them stand out. At UWC, we believe that one of the most important things a student can learn is to embrace new cultures and perspectives. We select diverse students from all over the world, students live and study with people with different cultures, religions and life experiences. Many of our students will be living in a completely new country, and because we offer full scholarships, young people from many backgrounds will be learning together. This can be an eye-opening and transformative experience.
Going beyond the classroom
What does your child want to do in life?
Do they want a comfy desk job and a solid wage? Or do they want to make an impact in the world, challenge injustice, and make lives better for others in small and dramatic ways?
The IB Diploma is often attractive to people who want to change the world. The Creativity, Activity and Service element of the programme requires students to take part or take charge of a project that does some good in the community.
Students will be asked to complete a personal project that they've carefully planned out, and then reflect on what they've learnt and achieved.
This can be hugely rewarding for students, who learn how to organise themselves, work in teams, and show leadership. Most importantly, it illustrates to them that they can make some difference, and see how their actions can benefit others.
We hope this guide has been useful in helping you and your child weigh up their options for the next step in their education journey. If you wish to find out more about the International Baccalaureate, you can visit their website on www.ibo.org.
To discover more about the United World Colleges movement our website: www.uwc.org will give you information about our schools all around the world, our unique approach to education, the people and communities that make it special, and how your child can apply to join one of our schools.