Getting Connected In Spain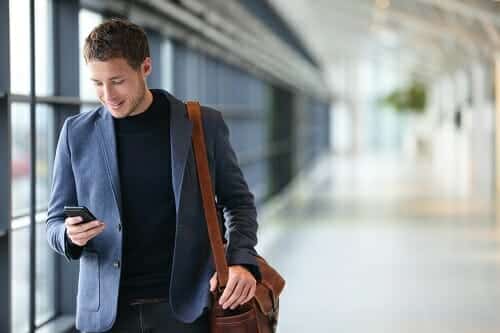 How to get telephone and internet connections in Spain
Movistar (formerly known as Telefonica) is the main national provider of telephone services in Spain. Other providers can offer telephone and internet services, but they will be delivered through lines provided by Movistar as they are the only company authorised to install landlines in Spain.  There are cable services in some parts of the country that are independent of Movistar.
Getting A Telephone Line
Where you are moving in to a new development or to rural or remote locations you should be careful to establish whether there is already a telephone line in place as there can be significant delays to getting a new line installed (in some cases many months or even years). You should be sure there is an attachment externally to the Movistar network as the presence of phone jacks internally does not guarantee that they are connected to anything.
In order to have a new line installed you will need to contact Movistar direct. The Movistar site (in Spanish) enables you to check whether the services you require are available in your area. There are bi-lingual agents available who can assist you in setting up your telephone and internet services as well as providing documentation and manuals in English.
When contacting Movistar you are likely to require:
Movistar bill (if you have one) or a recent utility bill.
Passport
NIE number
Bank account details
Contact phone or mobile number (it can be important to set this up before you try to set up a landline).
Where a functioning telephone line is already in place the easiest and cheaper option is to arrange for the account to be transferred from the name of the previous occupant to the new one. Where you need to reconnect an existing line this can be done by calling them or going to a local Movistar shop.
It is worth getting a mobile phone early when arriving in Spain so that you have a means of contact if there are any delays to getting a landline in place. (See Mobile Phones in Spain link).
Call Charges
Calls in Spain are generally charged by the minute, with different rates according to the time of day, although flat rate plans are available.
Movistar are the largest company but other companies are available offering alternative pricing plans, including:
Although websites are generally in Spanish, all of these providers offer customer support in English.
Bills are generally sent monthly and can be sent direct to your home or viewed online.  Payment can be through the bank or at the company's office, online or by direct debit.
International calls can be expensive and it is worth looking at prepaid international calling cards if you make a large number of international calls. These cards can save up to 90% of the international call cost and can be used on any phone or mobile phone. When comparing the costs be sure to check the tariff for the country you will be calling regularly, whether you will be making a small number of long calls or a large number of short calls (many have connection charges that can have a significant impact on the cost of short calls) and the expiry date of the card.
There are a range of premium rate numbers (800 and 900 series).
Internet
The telephone providers above offer internet services with standard, cable and fibre optic options available. Fixed line and cable are not available in all areas, with remoter areas having limited availability.
The quality, reliability and speed of coverage will depend on where you live and the kind of broadband you purchase. If you have standard broadband it is unlikely that you will get the advertised 'up to' speed. The average download speed in Spain is about 10Mb and even though it is likely to be advertised as offering up to 50Mb this is the speed you are likely to achieve. The further you live from the local telephone exchange, the lower the speed you will get. Speeds in cities will generally be faster than in small towns and villages.
However, fibre optic broadband has become widely available in Spain. The big providers are putting in fibre optic cables across the country. Movistar are the leaders in this, but other providers are also putting in fibre optic cables. You can get fibre in most of the bigger cities now and this can offer download speeds of up to 300Mb. With fibre optic and cable broadband you get the advertised speed or 'velocidad real'.
Where you cannot access the internet through a fixed telephone line or cable, wireless broadband (WiMAX) or satellite broadband may be an option. Iberbanda is the biggest WiMAX provider – it covers the whole of Fuerteventura, the second-largest of the Canary Islands. Eurona is one of the biggest satellite broadband providers in Spain – it offers coverage everywhere (except in the Canary Islands).
Broadband Prices
Prices for broadband vary, but you can get it from around €20 a month. Bundled packages are often available including telephone, broadband and mobile phone, which can be cheaper. You do need to look closely at what is included, however, to be sure you are comparing like with like, as broadband and phone packages often do not include the line rental in the price. Broadband, phone and mobile packages on the other hand often include the line rental and therefore may not be as expensive as they appear.