Getting Connected In America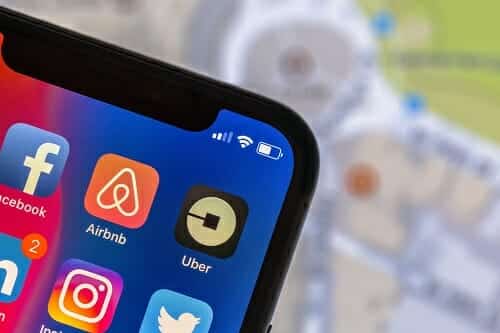 Getting connected – organising mobile phones (cellphones) for yourself and your family members, together with broadband for your new home – will be one of your first and most important tasks when arriving in the US.
Standards
America as an enormous market in its own right has generally followed its own standards. The United States and Canada use a 110-120 volt, 60-cycle system rather than the 240 volt standard in the UK and 220 volts in Europe. This means that most electrical equipment will need to be acquired in the US. It is possible to use converters or step-up transformers, but these are not always practical or effective and will not generally be worth the cost or inconvenience.
Mobile phones also traditionally used the CDMA standard rather than the GSM standard which is used in Europe and most of the rest of the world.
Telephone
The telephone (landline and mobile phones) and internet services in the USA are among the most advanced in the world and the high level of competition helps to keep prices low. Since the AT&T monopoly was ended in 1984 the 'Baby Bell's' have continued to dominate the telephone market, but smaller and regional competitors have developed.
The main providers of phone services will generally offer landline phone plans, mobile phone plans and internet services. It is often worth looking at package options which combine some or all of these services as well as cable or Satellite TV. The main providers are:
Mobile Phones (Cellular Phones)
There is very wide usage of mobile phones, known as 'cell phones' in the US. This is also a very good option when you first arrive in the country. If you have not established credit in the US and do not have a social security number you will need to use a pre-paid plan, but once this has been established you will be able to choose a wide range of plans from a wide range of providers. The major providers are those listed above, but there are other options.
Although GSM is the mobile phone standard used in Europe and most of the world, the US adopted a number of standards with CDMA being the main one. Increasingly GSM is used, but you need to check whether you can use your existing mobile phone with your chosen network.
Installing a Phone Line
In order to have a phone installed you will need to contact one of the local phone providers. You will generally need to provide the following details:
Your name
Full address
The type of calling plan you require
The social security number of the person to be billed
Credit information
If you are taking over the number of the previous occupant you will need to provide their name and phone number. There will sometimes be an installation fee. As a new arrival in the US you may have problems getting credit and will have to pay a deposit (which will be returned after you have established a pattern of regular settlement of bills).
In most cities phone lines can be connected in a few days, although it may take longer in more remote areas.
Phones can be rented, but it will generally be better to buy your own phone from any electronics store.
Internet
There are many options for connecting to the internet with many Internet service Providers (ISPs). The big Telecomm companies have the largest market share, but there are many smaller providers. High speed internet through DSL, cable and fibre connections are available and the slower dial-up is no longer common.
A report from allconnect in March 2023 indicates the following prices:
About half of all households pay between $60 and $90 monthly
Satellite has the highest average plan priced at $99.99/mo., followed by fiber ($92.75/mo.), cable ($91.89/mo.), and wireless ($62.00/mo.)
Only 24% of internet providers require you to commit to a term contract for service
You can find more information using this link https://www.allconnect.com/blog/cost-of-high-speed-internet.