Getting A Mortgage In Spain – A Property Buyer's Guide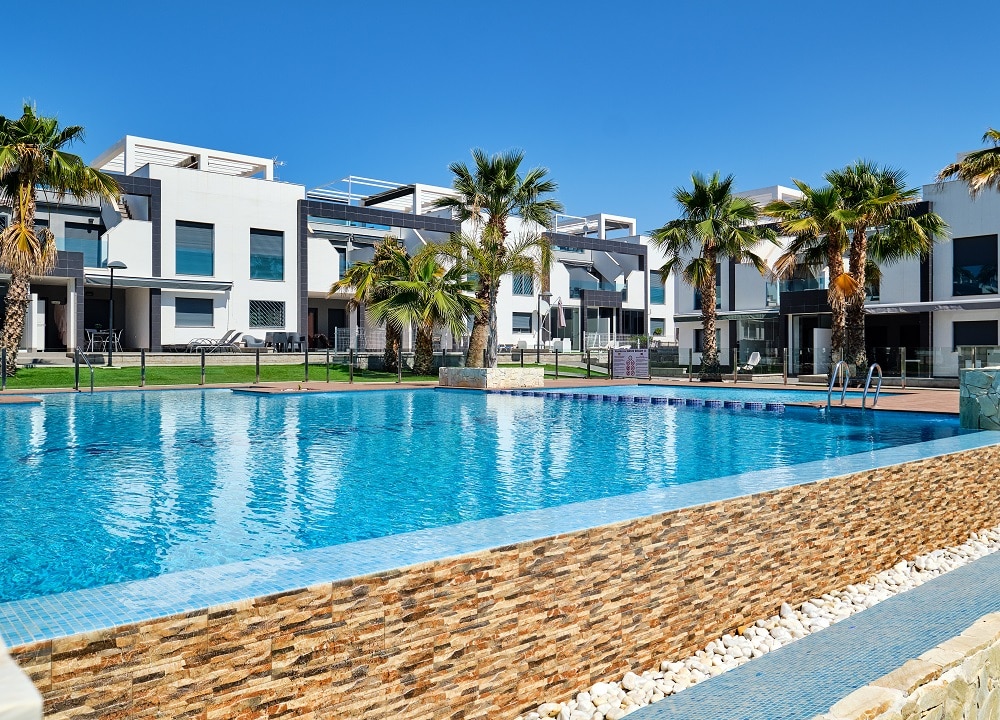 Although the Spanish property market and mortgage process may be different from what you are used to at home, it is possible for foreigners and expats to buy and get a mortgage in Spain. However not all banks – and certainly not all mortgage brokers – follow the procedures of the recently regulated mortgage market in Spain. 
Written exclusively for Expat Network by Mortgage Direct
If you want to save both time and money, keep your eyes open and keep reading as Mortgage Direct guides you safely through the Spanish mortgage process.
Secure your mortgage before you find your dream property
Securing your mortgage in Spain before you start searching for a property is the single best piece of advice to save you time and money when buying property in Spain. You don't want to find yourself in a situation where, having visited countless properties and finally found the right one, you realize that you can't get a suitable mortgage and lose the property. Additionally, some foreign home buyers have lost thousands of euros as they have paid a deposit prior to securing a mortgage.
To avoid this situation, prepare in advance and contact a mortgage broker before you start looking for a property – even before you go to Spain. As a bonus, if you prepare in advance for the mortgage process, you may also save money on the exchange rates; opening a Spanish bank account gives you more control over the timing of the transfer of the deposit.
Know what it takes to get a mortgage pre-approved in Spain
Knowing how to get your Spanish mortgage pre-approved is the first step when looking for a mortgage in Spain.
Firstly, lenders in Spain want to know that you have the funds in place for the deposit plus fees & taxes. Then they will look at your income and debts to establish your affordability capacity, taking your age into account, to determine the mortgage term and monthly payments.
The three main criteria for getting your Spanish mortgage pre-approved are:
Loan-To-Value (LTV). For a non-resident (i.e., you don't pay your income taxes and social security in Spain), the maximum borrowing is 70% which means you need a 30% deposit plus around 10-12% of the property value for fees and taxes. For Spanish fiscal residents, the maximum borrowing is 80%.
Debt-To-Income ratio (DTI). This is used by the banks to determine whether you can afford the mortgage. Mortgage lenders will look at your monthly net income and monthly debts (including any significant expenses such as rental payments). They typically require that your debts – including the new Spanish mortgage payments – are no more than 35-40% of your income.
Mortgage Term. Unless a suitable pension/retirement income is in place, the maximum term is usually to age 67. If you have a good pension income after this age, the term can extend to age 75-80 (usually maximum 25 years for non-residents). The banks will not accept that your employment or self-employed income will continue (even if this is the case).
Know the costs of buying property and getting a mortgage in Spain
You should be aware of the costs involved in the process of buying property before you start the mortgage process – particularly if you are looking for a mortgage of less than €40,000. It may not make financial sense to take out a Spanish mortgage.
The cost of buying with a mortgage in Spain can vary considerably depending on the property price, its region, the appointed advisers (lawyers, brokers, agents, etc.) and the deal agreed with the vendor or estate agent. Having said that, an estimate of 10-13% of the purchase price is currently a good guide. However, lawyers, brokers and valuation companies may have minimum fees and banks' minimum opening fees can mean that for cheaper properties the costs can be significantly higher than 13%.
Be aware of the latest trends and mortgage legislation in Spain
Since June 16th 2019, the mortgage advice process in Spain has become regulated. This is good news for the property buyers as it means that banks and mortgage brokers must be certified in order to offer mortgage advice in Spain. However, as this requirement is relatively recent, as a property buyer, you should check that your broker is certified accordingly.
Contact Mortgage Direct to get an estimate of how much you can borrow and access to the best mortgages conditions available in Spain.