French firm wins Doha contract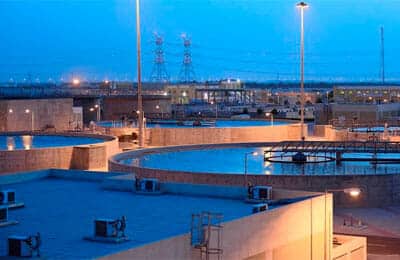 The Government of Qatar's Public Works Authority (Ashghal) has commissioned Suez Environnement through its subsidiary Degrémont, in consortium with its Japanese partner Marubeni Corporation, to expand the Doha West wastewater treatment and recycling plant.
The total contract is worth €178 million ($222 million), €94 million ($117.3 million) of which is for Suez Environnement.
This expansion will increase the plant's treatment capacity by an additional 105,000 cu m/day to 280,000 cum/day. Over the term of the contract, the plant will be able to manage the wastewater of 1,040,000 population equivalent from Doha city.
This project follows the two contracts signed in 2005 for the design, construction and 10-year operation of a 135,000 cu m/day plant, then in 2011 for its first expansion to 175,000 cu m/day to serve a population estimated at 650,000 inhabitants.
Located 20 km west of Doha, the plant has been in operation since March 2010, the 2011 expansion was completed in late 2012, and Suez Environnement will oversee the plant's operation until 2020.
Source: Trade Arabia
More Info: http://tinyurl.com/okmsf4l