Five Tips For Becoming A Parent Abroad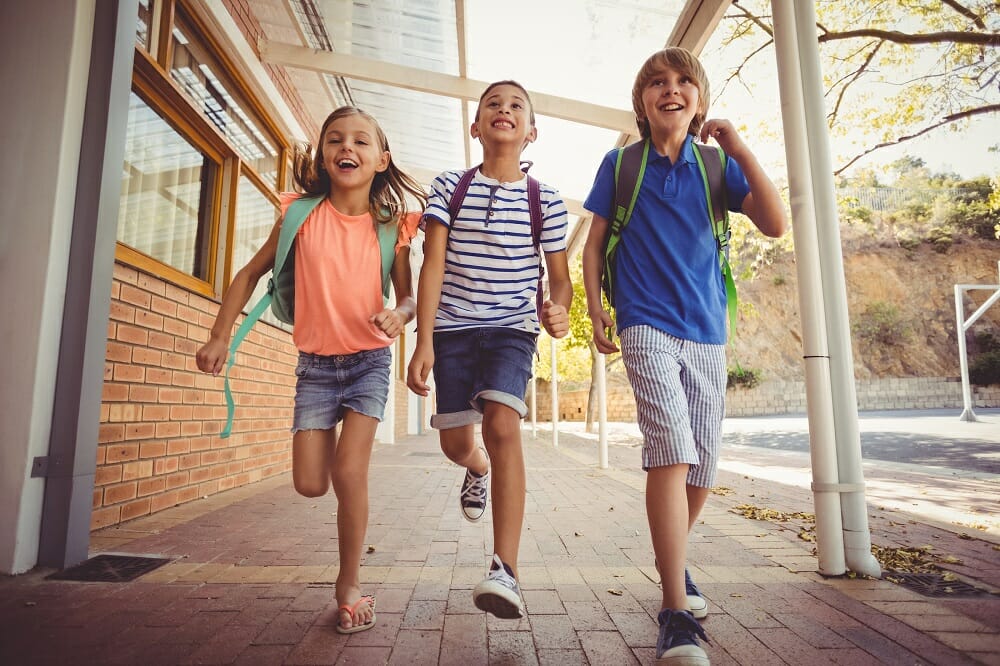 Tom Wilkinson of Axa Global Healthcare has been thinking about his own experience of becoming a parent while living abroad. He says it's an exciting but nerve-wracking time, and when you're living somewhere new, there can be many unknowns which need navigating before the big day.
Written for Expat Network by Tom Wilkinson, CEO, AXA – Global Healthcare
Being abroad always adds to the stress that a new parent feels in the lead up to the birth. Not knowing the healthcare system like you would at home can add an element of worry, so it's important for those living abroad to know not only what they need to prepare for, but also potential hurdles they may encounter along the way.
We've outlined five of our top considerations for first-time parents living abroad, to help them navigate potential bumps in the road.
1. Do your research
It may sound simple, but being familiar with the healthcare system you'll be dealing with will make the process a whole lot easier. Some people will have pre-conceived ideas about their local medical facilities, but looking into where the best hospitals or doctors are located could help shape pregnancy plans. Pregnancy care varies internationally, and whilst obstetric care is regarded to be best in Europe, Australia and North America, other regions, including Latin America and parts of Asia have also made significant improvements, with some on par with Europe. So, depending on where you are in the world, you may not have to travel as far as you thought for world-class care.
2. Get prepared
Without the right preparation and the right medical facility, a language barrier could be a potential problem for those living abroad. Getting to grips with the local dialect and learning to converse with colleagues and clients in a foreign tongue is one thing, but learning medical terms related to pregnancy is another entirely. A very real challenge that many people living abroad will face is the prospect of giving birth and the medical staff not always conversing in their mother tongue. I can vividly remember, when my son was born during an assignment in Switzerland, having to act as a translator between my wife and the German speaking midwife!
Take English, for example – whilst this should not be a problem in countries including Canada (French speaking), the UAE or Hong Kong, for those giving birth in China or even France, the ability to converse in English will be up to the individual staff providing care. So, those living there need to consider how they will communicate with the medical staff in cases of emergency, or even just during the birth. Be this choosing an international hospital for the birth, requesting English-speaking staff in advance or taking along a friend who can talk on your behalf. Think about all eventualities, as struggling to communicate can add unnecessary stress.
3. Get the most out of your experience
Nowadays there are so many different classes from yoga to traditional antenatal classes which can help expectant parents stay healthy, make friends and get prepared. In many countries, including France which has world-leading antenatal care, it is possible to find English speaking classes. So even if English isn't your first language, you are likely to meet people in a similar situation, giving you the opportunity to build a support network which could be a great help, especially throughout the new-born's early years.
Also as expectant or new parents, you're likely to have questions throughout your pregnancy and once your child is born. For medical support, you may want to register at your local family doctor's surgery; however, in some countries this is not always commonplace. To make sure you have someone to answer your questions, you may consider using a virtual doctor service. They're becoming more common and are an effective way of offering support in the right language, day or night. They also cater to different needs, from a quick phone call through– to the option of a video call to provide a more personal consultation. In times of need, these services can really help to put your mind at rest.
4. Children are expensive
Whilst not a huge surprise, having a baby abroad is an expensive process, so it's key expectant parents have the right sort of cover in place so they don't end up with unexpected surprises. Even the most straightforward deliveries can incur significant cost. For example, in the UAE, standard delivery packages can range from AED 7000[1] at government hospitals (just under £1,500) to AED 13,000 at private hospitals (c.£2,700). This is simply for a routine birth without complications. Extra nights, extra care or any difficulties will incur more cost.
Opting to have a Caesarean delivery or needing one as a result of a problematic birth is significantly more expensive, and in the UAE, for example can cost up to AED 25,000 (£5,250). Of course, other complications such as a nuchal cord or requiring neonatal care will drive the cost up further. So, expectant parents need to prepare for every event and have the insurance to help cover this.
5. Keeping them healthy
Children automatically qualify for a timetable of immunisations when they're born. However, depending on where they are born in the world, these routine vaccinations will vary. This is because vaccines are designed to protect children and reflect the local challenges of the environment. So, if a disease is rare in a certain region, it's unlikely to be offered as a standard vaccine. For example, Haemophilus influenzae type b (Hib) is vaccinated against at birth in the UK and Dubai, but not Hong Kong or Thailand[2], demonstrating the regional threat variation.
Parents living abroad may wish to consider which vaccinations their child will be eligible for and if they are considering moving to another country or regularly visiting their home country, what other illnesses they may wish to have their child immunised against, to ensure full protection.
Wherever you are, becoming a parent is always a life-changing event. So, to help address any feelings of apprehension, get advice from local friends, parenting sites or healthcare companies to help with preparations and provide direction in what can sometimes be an overwhelming time. All this just scratches the surface, but it may provide some useful thought-starters to help expectant parents get ready for their new addition.
[1] http://www.livingindubai.org/maternity-costs-dubai/
[2] http://apps.who.int/immunization_monitoring/globalsummary/schedules