Finding Schools in America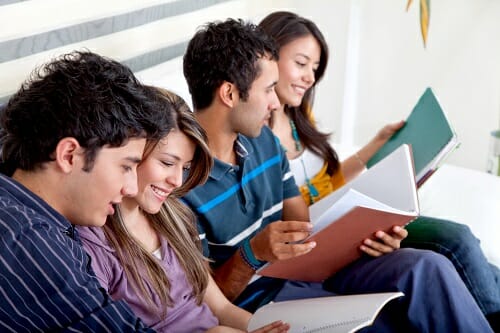 When considering your options for schools in America, assuming you have decided against a boarding school back home, you will need to decide between American public and private schools and international and foreign-language schools.
International Schools
International schools generally teach in English and focus on the International Baccalaureate (IB) examination and diploma. The advantage of this option is that it is easier to reintegrate your child to the UK or other system and is better matched to the entry requirements to universities outside America.
There are also specialist foreign language schools that enable foreign students to learn in their own language and follow the same education system as they would do at home. The advantage is easier reintegration when the family repatriates home and may be especially appropriate where the stay in America is fairly brief or where children are at a critical stage of their education. This option is only available in some major cities in some areas of the US.
American Schools
Placing your child in the American school system allows you to take advantage of their system, gives them a new cultural experience, which can have long term advantages in their development and can help to integrate them with American children helping them to settle in to their new life. If English is a foreign language then attending an American school can help the child to becoming fluent in English more quickly (some schools offer English as a Second Language courses).
Schools in America are structured with Elementary Schools, followed by Middle School and then High School. Children start school between age five and six and compulsory education continues until 16 or 18. Although it varies between different states, children move on to Middle School at around 10. High School generally starts in Grade 9 or Grade 10 so that children are between 14 and 15. After Grade 12, students move on to further education at a college or university.
The school calendar usually begins in August or September and continues through May or June.
Education is compulsory in America and this applies to children of foreign nationals if they are resident in the US for one year or longer. The states rather than the federal government set the specific requirements, so they vary from state to state.
In addition to the public school system of free education there are church-sponsored and other private schools that charge fees.
The US Department of Education has created a search tool to help you to find a list of available schools where you plan to live by state, city and zip code. This can be found at the National Center for Education Statistics (NCES) website. There are also many agencies set up to help you to find the right school for your children, such as School Search Solutions. You can access some free information, but there may also be fees for a full service.
If looking at private schools, associations like the National Association of Independent Schools (NAIS) can be a good source of information on the available schools in your area or there are several online guides. There are many options with day and boarding schools available.