Financing A Property in France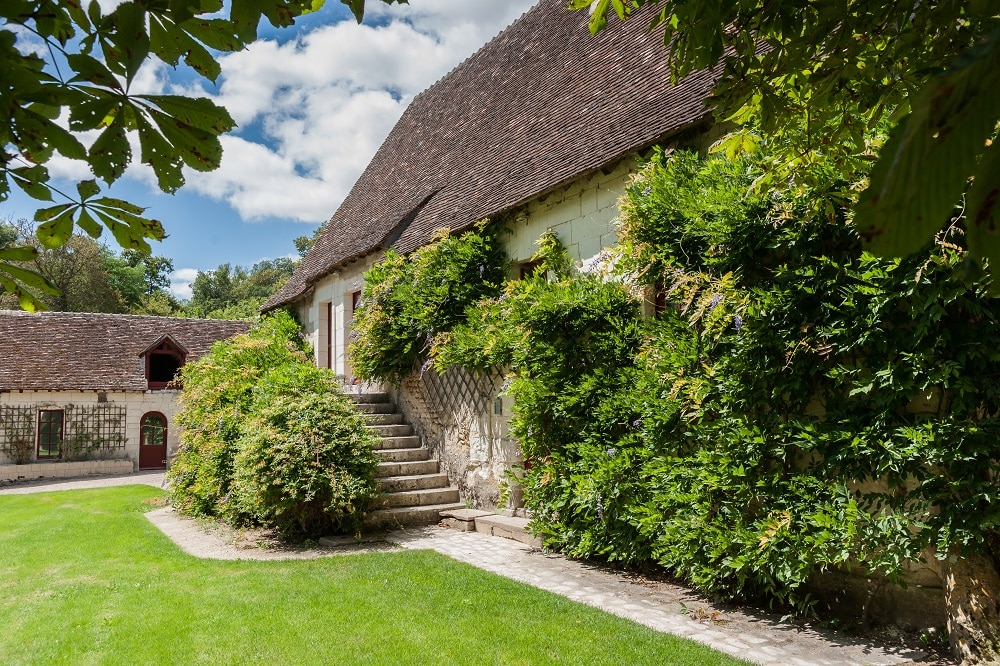 Whether you are planning to buy a holiday or investment property or are moving to France to live and are buying your main residence you need to consider the best options for funding your purchase. Here we set out how the French property market works and the options available to borrowers.
Sources of funding
Many people choose to re-mortgage their UK home rather than taking out a French mortgage loan. This can be more straightforward, but rates in the UK can be higher than in France. Exchange rate risk is another factor to consider.
If your income is going to be from the UK and this will service the re-mortgage payments (rental income, UK pensions etc) than you will only face the exchange risk at the point that you purchase the property and then again when you sell the property. The value in Euros may have remained stable or risen but if the pound strengthens significantly when you come to sell the property it may not be worth as much in sterling terms.
If your income is going to be in Euros then it probably makes more sense to have a Euro mortgage as this will mean your payments each month will not fluctuate. Only when you sell and if you plan to move the funds back into sterling (or any other currency) does the exchange risk arise again.
All major French banks will lend to foreign borrowers purchasing a property in France, although some do not lend to non-resident borrowers. There are also specialist expat mortgage specialists who will lend money and a number of brokers focused on finding mortgages for expat borrowers.
Approval in principle
When looking to buy property it is important to be clear on what you can afford. Where the funds are not coming entirely out of your existing resources of investments, the sale of another property etc, you will need to establish how much you will be able to borrow.
Although banks in France will not give a commitment to lend until the contract has been signed you can generally obtain a non-binding 'approval in principle' which will give both you and your vendor comfort that you can afford the property and which will strengthen your negotiating position when looking at properties.
How much can I borrow?
French banks will generally lend up to 80% of the value of the property if it is a second home. If you are resident in France purchasing a main residence, provided you can satisfy them about the quality of your income stream, there may be a little more flexibility.
The bank will also look at affordability. They do not look at a multiple of your earning, but instead your liabilities (including rents, mortgages, and other regular expenses) should not be more than 33% of your net household income. The bank will go above or require you to be below this depending on their assessment of the quality of your income. If they feel that your income is from a strong and stable source they may go to 40%. If they are concerned about your income because it is from a new business or from property rental income or other sources where there is a risk of non-payment the amount may be further restricted. The 33% limit is not a regulation, although the Banque de France has emphasised to French bans the importance of adhering to this guideline, limiting this flexibility.
What types of mortgages are available?
Although conventional mortgages are available in France there are actually three options:
Conventional French Mortgage – Hypothèque conventionelle
Registration of the mortgage is undertaken by a notaire with fees of around 2% of the loan and arrangement fees from the broker or lender. Early sale of the property and reimbursement of the debt results in the mortgagee having to pay for the mortgage redemption with costs from the notaire of around 0.5% of the loan.
Priority Lien Charge – Hypothèquede privilege de prêteur de deniers
This type of security takes priority over other charges, is cheaper (notaire charges are around 1% as there is no stamp duty) and is only available for older existing properties. This is the most popular type of mortgage in France as it is cheaper, but equity withdrawal mortgages are not possible with this type of mortgage, so if you want to re-mortgage you will need to change to a conventional mortgage.
Institutional Mortgage Guarantees – la société de cautionnement
In this case a mutual funder acts as a guarantor in the event of default by the borrower in return for a fee paid by the borrower which is proportionate to the amount of the loan. No charge is placed on the property by the lender and there are no legal mortgage registration costs to pay. This can be used for new or older properties but generally only available to those with a good credit record and stable income.
Although there is no charge, the lender can seek debt recovery in the courts in the event of default and force the sale of the property to settle the debt.
There is a guarantee fee of 1% to 2% of the loan and an arrangement fee of around 0.5%.
The procedure is quicker and can be useful in the case of shorter loans as there are no costs to pay in redeeming the mortgage.
Mortgage Terms
There are fewer options available in France with no Buy-To-Let mortgages available.
Interest only mortgages are available and popular as an alternative to BTL mortgages. Although mortgage interest tax relief is no longer available in France, interest is deductible against rental income. Thus interest only mortgages can significantly reduce the monthly costs for investors. Annuities will be required to pay off the loan on maturity.
French banks offer fixed and variable rate mortgages with rates at 1 to 3% above Euribor.
One type of fixed-rate mortgage product is a flexible mortgage. This product gives the security of a fixed interest rate, but borrowers can vary their monthly payments based on their individual circumstances. The lender sets upper and lower payment limits, but in some cases payments can be suspended for up to two years or increased by up to 30% to achieve an earlier loan payoff.
A variation on the variable rate loan is available with rates fully variable but with the payments by the borrower subject to an upper limit.
Bridging loans are available. These are intended for short terms use where the buyer is waiting for the sale of his house and can be extended for up to two years.
Costs
French lenders typically charge a set-up fee (frais de dossier), which can be fixed or a percentage of the mortgage. Associated administrative fees for setting up a French mortgage include the following:
1% arrangement fee, which can sometimes be negotiable.
Notary fees, which are in the main fixed by law, range from around 6–8% for a used property and 3–5% for a new-build or properties less than five-years old.
A valuation survey may be required (typical costs €250).
Insurance/mortgage protection costs of around 0.5% of total costs.
Mortgage Application Process
It is worth trying a range of banks to see who will offer the best terms. You can request an official mortgage offer from your lender of choice once a completed sales agreement has been signed by the seller and buyer, and the bank has been satisfied that the buyer can both afford the loan and the property's value is in line with the loan request.
Once accepted, the mortgage will proceed to underwriting for final approval by the lending institution.
Documents required:
Passports
Proof of income
Audited financials for three years for those who are self-employed
Bank statements for the last three months
current rental agreement;
statement of assets;
Sale contract
If renovation costs are to be included in the mortgage then you will probably be asked for written estimates or invoices from French-registered tradesmen and copies of their certificate of insurance.