Financial Basics For Newcomers To Canada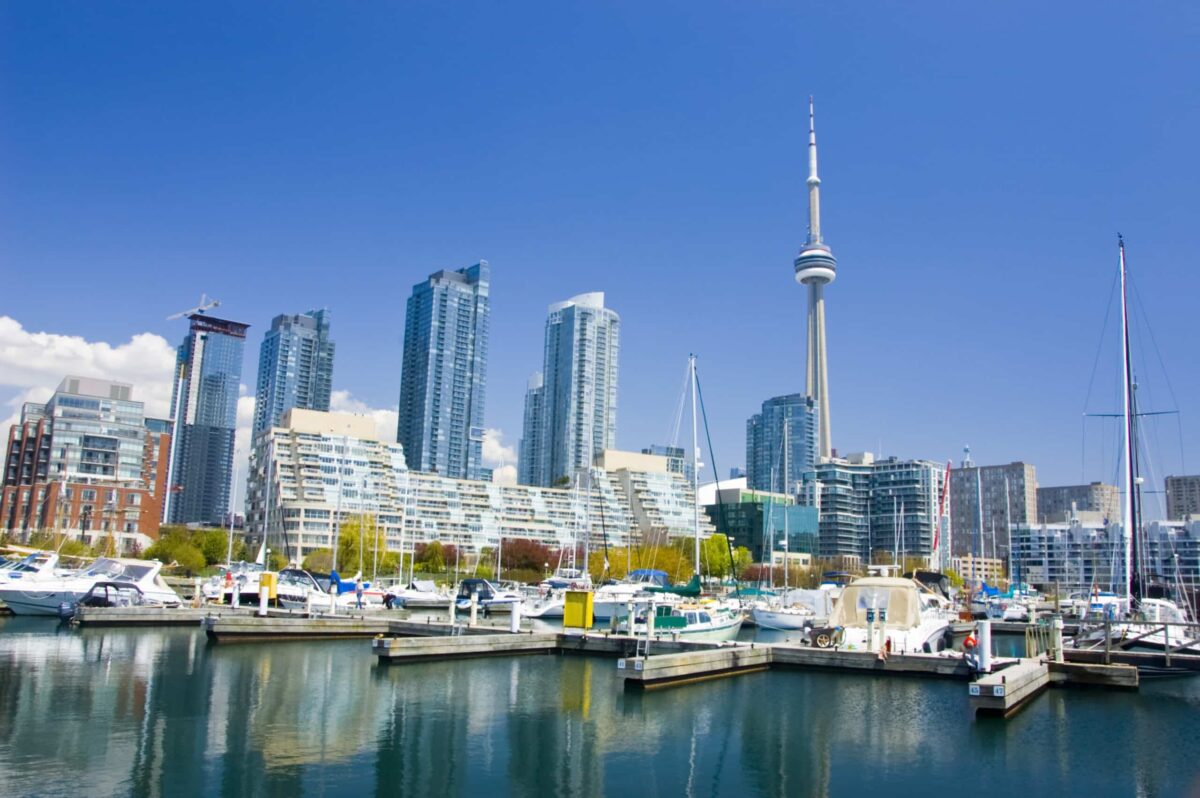 The first step for many will be to open a bank account. Services such as depositing money, receiving loans, and issuing credit cards are all important for newcomers establishing themselves in Canada. These services allow you to receive paychecks, make major purchases like cars or homes, and build credit. In Canada, there are several different types of institutions that will provide these services.
Banks
The most obvious choice will be one of the major banks. In Canada, TD Bank (Toronto Dominion Bank), CIBC (Canadian Imperial Bank of Commerce), RBC (Royal Bank of Canada), Scotiabank (Bank of Nova Scotia), and BMO (Bank of Montreal) are the most well known. Referred to as the "Big Five", these banks all have branches across Canada, which allow clients to go into physical locations to receive services.
If physical branches are not as important to you, there are also other banks which operate strictly online. Popular names include Tangerine, Koho, and EQ Bank. In general, these banks are all insured through the Canadian Deposit Insurance Corporation (CDIC). Being a CDIC member institution means that deposits made at that financial institution are automatically covered to a limit of $100,000 per insured category. All of the Big Five as well as most online banks are covered under CDIC. For a full list of member institutions, see here.
For those who want a more personalized level of service, credit unions may be a better option. Credit unions are owned by members (i.e. anyone who has an account at the institution), and generally are operated by a board that is elected by those members. In general, credit unions are non-profits and there may be less fees and better interest rates. As smaller organizations with fewer employees and less resources, credit unions will likely have fewer product offerings and not as well established mobile and online presences. Most credit unions will also be members of CDIC.
Regardless of where you decide to set up a bank account, each institution will offer you a similar range of products and services to meet your financial needs. At the most basic level, banking services such as opening savings and checking accounts, debit and credit cards, and applying to loans will be possible at all financial institutions.
Investments
Aside from basic banking services, most financial institutions will also have investment teams that can help clients who want to grow their money. Different products carry different levels of risk and deciding what to invest in is a personal decision. Safer investments such as Guaranteed Investment Certificate (GIC) offer low returns, while more risky investments such as the stock market offer higher returns. It is important to understand the risks associated with each type of product well in advance of investing in them.
Similar to online banks, there are a number of online brokerages, also known as discount brokerages, that Canadians can choose from. Since these platforms operate strictly online and don't have to worry about managing physical locations, they are able to pass savings onto their clients in the form of low or zero fees. The most popular discount brokerages in Canada are Wealthsimple, Interactive Brokers, and Questrade.
Money Transfers
Finally, one important service for newcomers to Canada may be money transfers. While most institutions offer the service, the associated costs may vary. It is important to compare different options and their processing fees, exchange rates, and other costs to ensure that you are getting the best deal. Other financial institutions such as WesternUnion are also viable options for transferring money internationally.
Savings
Most savings accounts offer a small percentage of interest in exchange for keeping your money in the bank. For those who are not interested in investing their money, the interest rate from your savings accounts will help your money grow slowly over time. High interest savings accounts are offered at many institutions, with some offering as high as 1.55% interest yearly. These rates are sometimes offered based on account minimums, and researching the different conditions is an important step in the process.
Credit
Building credit will allow for newcomers to secure loans and make large purchases. In Canada, your credit report can be viewed by lenders, who use the information to make decisions on who they wish to loan money to. To build credit, it is important to make payments on time and ensure that at least the minimum is paid each month on your bills. It is important to stay within your credit limit and not use the entire amount of available credit each month. In addition, the longer a credit account is open, the better it is for your score. Building a credit history over time is one of the most effective ways of improving your score.
All the information that has been mentioned in this article may be overwhelming to some. For this reason, it may be helpful to also look to meet with a Financial Advisor. Often employed at banks and other financial institutions, these advisors can discuss your goals and develop plans to help you reach them. Having a personalized strategy with specific investment advice can greatly help your financial situation and continue to pay off for years down the road.