Expats' Quality Of Life Is Better Abroad Than At Home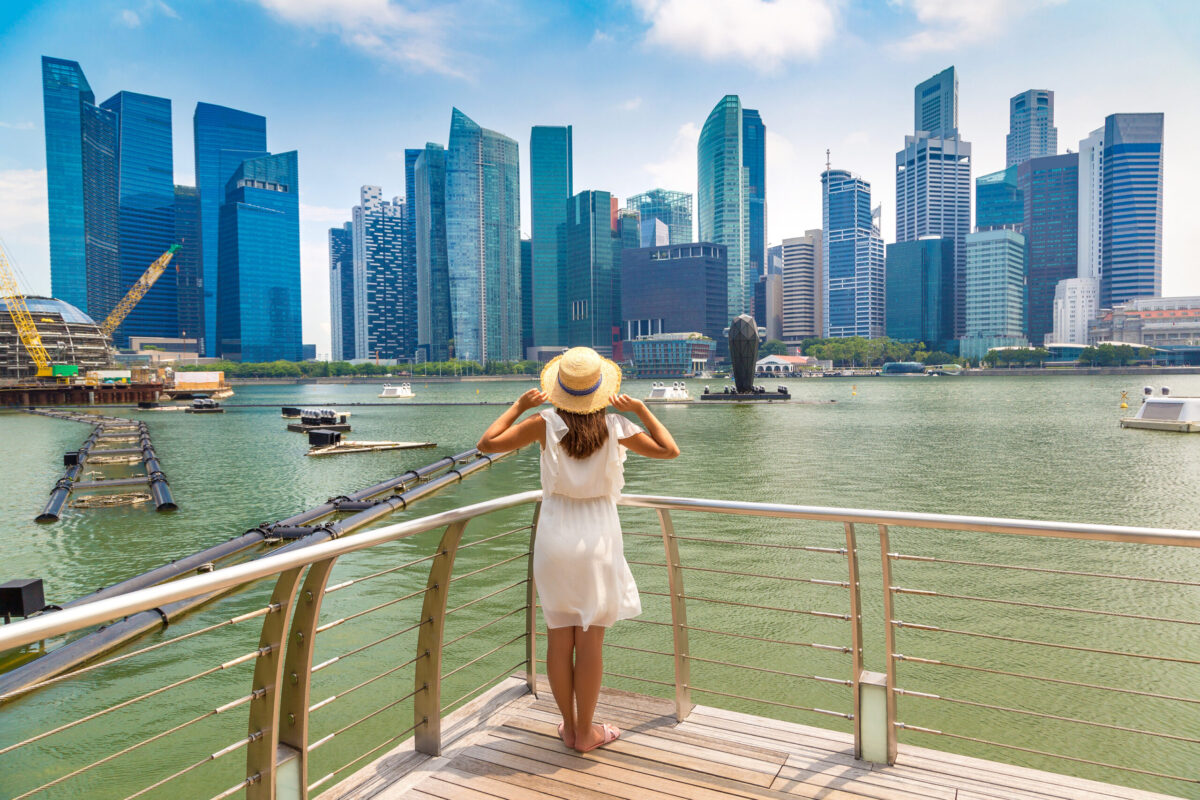 The results of HSBC's 14th annual Expat Explorer study have been released with its insight into the issues that are important to expats and its ranking of different destinations for different aspects of the expat lifestyle.  The study has looked at the impact of the pandemic as well as a wide range other issues for expats.
There are many key findings from the study based on a global survey of over 20,000 people who live and work abroad.   Here HSBC give some initial findings.
Health and wellbeing
Expats seem generally positive with over two thirds (67%) of expats feeling their quality of life is better abroad than at home.
The findings suggest that some expats have experienced improved physical and mental wellbeing since moving abroad, with Australia and Spain leading as the best locations for overall wellbeing, according to almost two thirds of expats (62%), followed by Switzerland (61%) and New Zealand (61%). When it comes to the places where expats feel most fulfilled, 51% of expats in Indonesia and UAE rank highest, followed by India (49%), and Taiwan (48%).
The study also points to the resilience of the global expat community during the pandemic, as two in five (42%) say they were able to continue to manage their physical health, and over a third (36%) continued to spend time outside.
Globally, over two fifths (46%) of expats believe their host communities have become more supportive during the pandemic. This is felt strongest by expats living in Ireland (67%) and New Zealand (67%). Despite continued uncertainties around global mobility, the study finds more expats felt settled 'instantly' into their host location this year – 23% in 2021 compared to 19% in 2020​
Expats are also prioritising personal lifestyle choices rather than traditional relocation drivers – such as career progression (34%) or expanding their professional network (31%), as community and culture feature highly among the top five goals that expats hope to achieve in the next 12 months:
Gettingto know the local area (50%)
Travelling (47%)
Understanding and exploring local culture (47%)
Making new friends (45%)
Going out more (41%)
Expats living in New Zealand and Taiwan are among those feeling most excited about getting to know their local area in the next 12 months. (75% and 77% respectively).
Not only are expats' priorities changing, but they feel optimistic about the year ahead despite the volatility of the past 18 months – with 65% saying they feel this way. Their desire to live and work abroad has not diminished, as a majority (80%) say they will continue living in their host location for the next year at least, with only 7% planning to move home. The key reason for their optimism is a hope to be able to live 'normally' again (75%).
Christina Liciaga, Head of Customer & Products, Europe & CIIOM at HSBC, said:  
"All corners of the world have been affected by the pandemic – from local communities to professional careers – but it's encouraging to hear how many expats have a positive outlook for the future. Two-thirds feel optimistic about their year ahead and four in five will stay in their host location for the next year at least; and nearly half say they felt supported by their host countries in the pandemic. The optimism and resilience of the global expat community is truly heartening especially in the face of so much change. 

"Even more encouraging is that half of global expats are looking forward to travelling in the next 12 months, with two in three stating they have a better quality of life abroad than at home. HSBC Expat is committed to opening up a world of opportunity for our customers who relocate overseas and who have international ambitions. From multi-currency savings or current accounts to digital investment platforms and complimentary travel security services, we're dedicated to support our customers navigate and succeed in an increasingly globalised world."
Finance
The study also shines a light on expats' financial lives, to gauge their financial goals in 2021. Three fifths (60%) wish to save for their retirement, almost a third are looking to build up an emergency savings fund (31%) and saving to purchase a property (30%). Over a fifth (23%) are saving or investing money for their children's education.
Country Rankings
Overall, expats ranked the following locations as the top 10 places to live and work in 2021:
Switzerland
Australia
New Zealand
UAE
Guernsey
Jersey
Isle of Man
Bahrain
Singapore
Qatar
The 14th annual Expat Explorer study includes a number of new entries: Cyprus, Denmark, and Finland: the majority (88%) of expats in Cyprus are optimistic about the next 12 months because of the quality of life they will get to enjoy. Meanwhile, almost two thirds of expats in Denmark (62%) would recommend it as a place to move to, for a good quality of life; and over half of expats in Finland (63%) agree their children receive a better education now, than in their home country.   
Mediterranean countries ranked among the top places to move to for a better quality of life, with Spain ranking highest (66%), followed by Cyprus (64%), then Portugal (62%).
For more information about the findings, and HSBC Expat products, visit: www.expat.hsbc.com/expat-explorer-results/