Expat's Guide To Living In Atlanta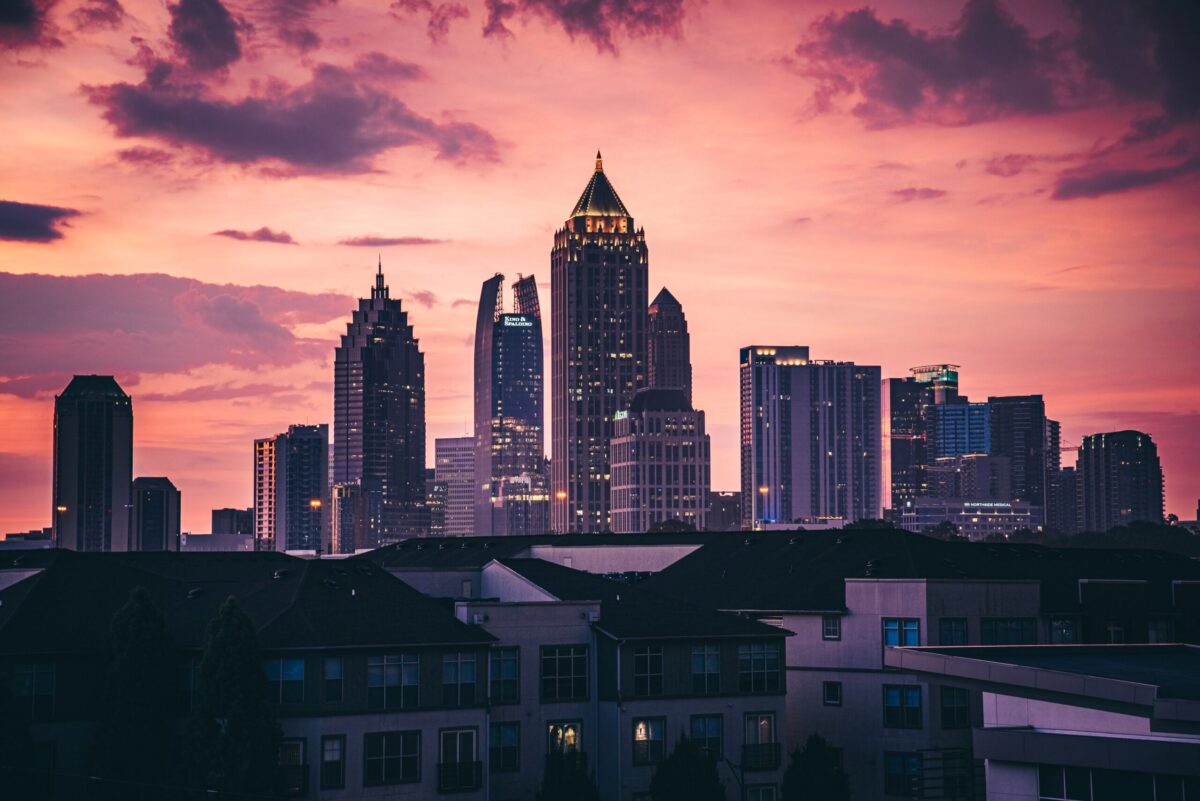 Whether moving to Atlanta or another place, you need a guide. It will help you accommodate and teach you all you should know. If you are interested in moving to Atlanta specifically, you are making a great decision! It is a gorgeous and lovely city, but also quite large. So, you will need some help. Here we listed some information, like a little expat's guide to living in Atlanta, that you'll find helpful when coming to the city.
About the city
Atlanta is the capital of Georgia and the state's most populous city. According to the 2010 census, the city had half a million residents, while the wider metropolitan area had over five million inhabitants, making it the seventh-largest urban area in the United States. Eight percent of the city's residents were born abroad. That percentage is somewhat higher in the metropolitan area, reaching 14 percent. Atlanta's great cultural diversity makes it easier for foreigners to integrate into the communities. Atlanta is one of the fastest-growing cities in the US and one of three that added more than a million new residents in the last decade. According to all available predictions, Atlanta will continue to be an attractive place for new residents in the future as well.
Expat's Guide to Living in Atlanta: Things you should do first
Choosing the right neighborhood
There are various neighborhoods in Atlanta regarding cultural diversity, location, and real estate prices. All you need do is to try and find the one you like the best. When it comes to prices, an average family house price ranges from 350 thousand up to 900 thousand dollars. On the other hand, renting a home will cost you about one thousand up to two and a half thousand dollars monthly. For local moving in Atlanta, you should hire movers. So, when you have decided where your home will be, it would be best to let the pros assist you. It saves you time, patience, and money.
When choosing a placement for your house, take  traffic into consideration
When choosing a place to live, you must consider that Atlanta depends on cars for traffic. That is partly because of insufficient public transport and the busy American lifestyle.  So, you will probably need a car. Non-US citizens with residency in Georgia must obtain a Georgia driver's license within thirty days.
To be issued a driver's license in Georgia, a driver must be a United States citizen or have lawful status in the United States. Georgia law prohibits non-US citizens who are drivers and non-resident drivers from operating a motor vehicle if they do not have legal status in the United States.
Make sure to find a neighborhood that has more than one entrance and exit so that you know that you can choose between one or two, or even three different places to exit the neighborhood or enter when you get home from work. That way, you'll save time in traffic, which can sometimes be a problem in Atlanta.
Reasons Atlanta is the right choice for you
Atlanta is a city you should consider if you plan to change your current residence in search of better economic opportunities, quality of life, and greater diversity. It's a vibrant place with a rich history and a promising future. This expat's guide to living in Atlanta will try to indicate why you should move there.
Economic possibilities
In 2022, the rate of job growth in Atlanta will be 3.6 percent, which surpasses the 2.9 percent anticipated gain for the U.S. In the longer term, Atlanta will see net job growth of 3,2 percent per year till 2025 and net GDP growth of 13,1%. With 31 Fortune 500/1000 companies headquartered within the city limits, Atlanta offers numerous opportunities for employment and a successful career. The average income in Atlanta per capita is 50 032 dollars a year, which is higher than the national average. The economy in Atlanta is ranked 10th in the nation for one of the most diverse working culture environments.
The housing market in Atlanta will see one of the steepest rises in the county. The prediction shows a growth of 6,7%, which is higher than the national average of 5,7%, putting Atlanta in the top 20 markets to invest in.
Cost of living
The cost of living has changed dramatically in Atlanta in the last few years, and prices have increased. But compared to other cities of a similar size, as the professionals at Safari Movers Atlanta say, you'll still see a significant improvement in the cost of living if you move to Atlanta. The cost of living here in Atlanta is 1% lower than the national average. Atlanta house expenses are about 6% lower than the national average, and utilities are 15% lower than the national average.
Nature
Atlanta is known as a city in a forest. Trees cover almost 48 percent of it. Throughout the city, you can find numerous parks and green areas. You will find many family activities here, such as horse riding, golf, or softball. Chastain, the largest city park in Atlanta, covers an area of 286 hectares. But there is also a Piedmont park with a botanical garden in the vicinity and Stone Mountain Park.
Twenty-two miles of former railroad tracks now make modern multi-use trails. They form a loop that connects 1,300 acres of public parks and ties neighborhoods. Atlanta belt offers an excellent opportunity to see the city while jogging or walking.
Entertainment and nightlife
A thriving city, charming suburbs, and beautiful natural mountain views make Atlanta one of the best places to live in the South. You'll find world-class entertainment, professional and recreational sports, and restaurants that offer worldwide cuisine throughout the city. If you like nightlife, you can find some of the country's best clubs and nightclubs. Numerous museums and concert halls ensure vibrant cultural life. Also, immense cultural diversity will help you to fit in no matter where you come from. In Atlanta, you will not feel homesick.
Final words
Moving is stressful, but don't panic! If you consult with professionals, follow some of our advice and pay attention to our expat's guide to living in Atlanta, we guarantee you it will go smoothly. You are about to move to a gorgeous city, so cheer up. We are sure you will have a fun time.