Expat Living Autumn 2017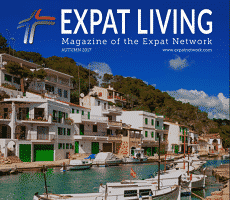 Expat Living Magazine – Autumn 2017
Get All The Latest On Expat Living
We examine what it is like to live and work in Qatar.
And look at retirement and property prospects if you are considering a move to Spain.
Plus, how should you manage your money while living overseas? Do you need to take out medical insurance?
We hope this e-magazine brings you the essential information you need for your life overseas.