Expat Living Autumn 2016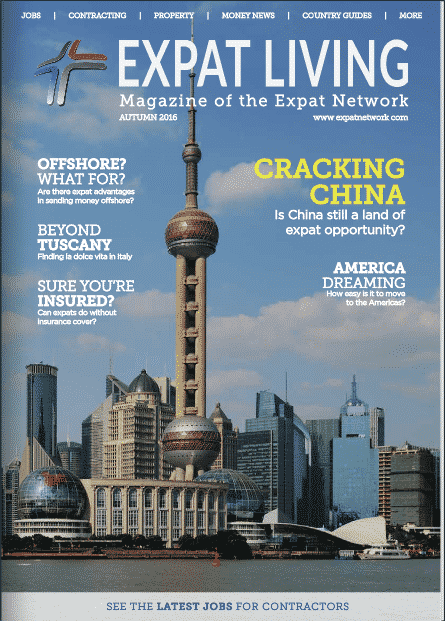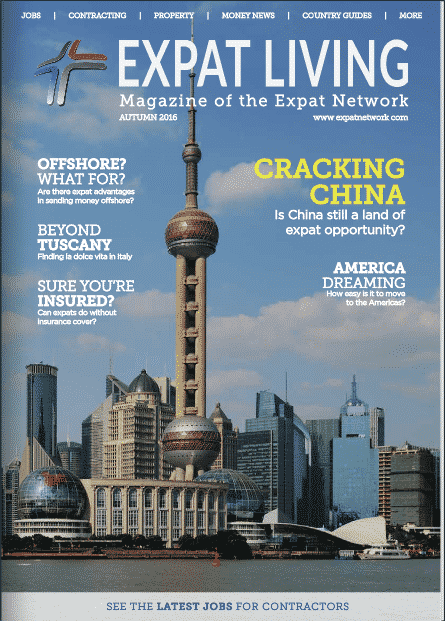 Expat Living Magazine – Autumn 2016
Get All The Latest On Expat Living
CRACKING CHINA: Is the People's Republic still a land of expat opportunity?
In this edition of Expat Living we have brought together a range of features and news which address the expat experience, whether you are heading for China to work, or Italy to relax.
We also look at property prospects if you are considering a move to the Americas and consider if offshore banking might be of benefit to you.
Plus, are you sure you are properly insured for your life as an expat?
Together with news of the latest contract awards abroad, we hope this e-magazine brings you the essential information you need for your life overseas.
READ ONLINE or download a FREE PDF Version to your pc, tablet, phone or e-reader.