Expat Health Insurance In The US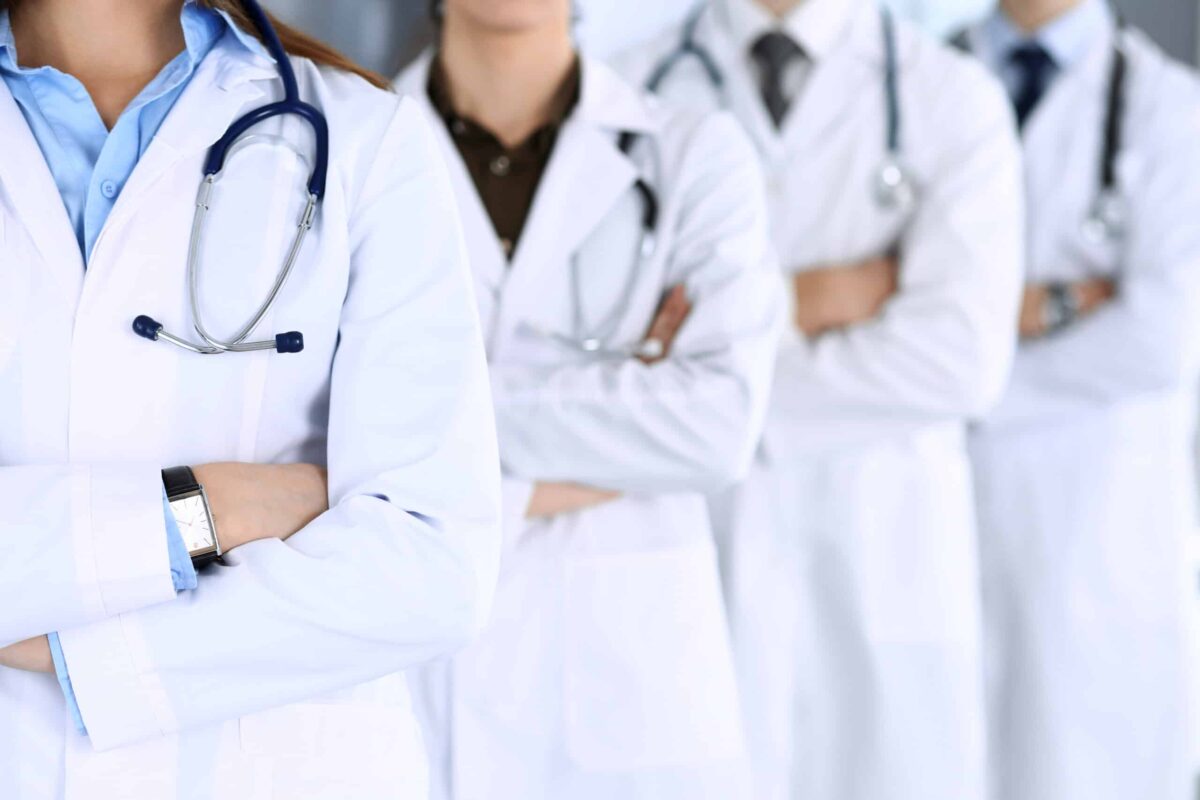 Moving to the US to live or work is an exciting time and also can be full of challenges.  Expat health insurance in the US is a major consideration as it can be expensive and is vital to provide security to you and your family.  International Citizens Insurance, global insurance consultants, set out how the system works, what drives the costs and how to choose the best policy.
This article was written exclusively for Expat Network by International Citizens Insurance 
Those planning to move or who have already moved to the US will certainly have questions on assimilating in the new country. One of the aspects that new immigrants should be especially aware of is health insurance in the United States. While health insurance in the US is voluntary for expats, tourists, and even citizens, the US is famous for its extremely high medical treatment costs. To avoid unexpected high medical bills, expatriates are encouraged to purchase a private healthcare plan, as foreigners living in the US can't benefit from government-subsidized schemes. This article will explain how the US healthcare and health insurance industry works and present health insurance options for expatriates in the US.
How does the US healthcare system work?
The US healthcare system doesn't have any national health system. Healthcare centers are mostly run privately for profit. US citizens and expats, whenever they receive medical care here, are responsible for covering their medical costs, either by paying for the procedures out-of-pocket or using privately bought health insurance plans.
There are; however, two government-funded types of social health programs: Medicare, which primarily aids the older population (adults over 65 years old) by partially covering the cost of their healthcare, and Medicaid, which provides free healthcare to eligible persons: low-income children, pregnant women, older adults, and disabled people.
Private health insurance in the US
Most Americans and expats residing in the US have private health insurance or receive it through their employers. Sometimes employer-sponsored health insurance also covers their families, but not always. Employer-sponsor plans vary on the benefits and coverage. People often decide to purchase so-called "add-ons" or top-up insurance plans to increase their benefits or extend plan coverage to their families.
Topping up an existing plan is a cost-effective way to increase one's coverage. For example, adding outpatient benefits or maternity or dental coverage to otherwise an inpatient-only plan saves you already the inpatient coverage cost, and you will only pay for the extra coverage options.
The US health insurance can be quite tricky to comprehend, as there are multiple options for benefits, coverage, and cost-sharing to choose from. Such as it is with the global health insurance plans, one thing that people in the US are concerned about is the exclusion from their new health insurance plan of any medical condition that they have now or even experienced in the past. It is called a pre-existing condition, and most insurers will not allow coverage for it or offer it after an agreed waiting period, for example, six months.
Another thing people can choose to participate in when it comes to health insurance in the US is the cost-sharing options. In exchange for lower premiums, insurance companies will offer you the option to pay a certain percentage of each of your medical bills, called co-payment. You can also opt for a deductible, an agreed amount of money you need to spend first on medical bills before your health coverage kicks in.
Why is healthcare so expensive in the US?
While the quality of medical care in the United States is one of the top globally, the US is also known for its exceptionally high medical costs. One of the reasons behind that is that hospitals and medical centers are in the majority privately-owned, and their primary goal is to make a profit. Based on demand and their bottom-line profit expectations, private hospitals, and medical centers set up medical treatment prices according to their financial expectations.
Another reason for the high prices lies in the lack of pricing transparency between healthcare providers, insurers, and patients. High costs of drugs and medicines, which are not regulated on a federal level, also play a role in the US's high and rising medical care costs.
High healthcare costs in the US also result from a complicated administrative process that requires time and human resources. Since the US healthcare system is a complex one, patients will often use two, if not more, insurance plans with different deductibles, co-insurance, etc., to settle their medical bills. This creates additional administrative work filled with forms, codes, and billings.
Doctors in the US are making multiple tests and scans before proceeding with treatment. They do it as a line of defense in case of a lawsuit. And while it is generally good to have a full medical overview before proceeding with any treatment, the tests and scans are more costly in the US than in other parts of the world. For example, an MRI scan costs on average $1,430 USD in the US, $450 USD in the UK, and $190 USD in the Netherlands. And someone (you) has to pay for it.
Example costs of medical care in the US
According to International Citizens Insurance, the average healthcare costs in the US of an Emergency Room visit can add up quickly and can reach up to $6,000 USD! The price for an ambulance ranges from $400 USD to over $1,200 USD, depending on the mileage. The actual ER visit, depending on your emergency, ranges from $150 USD and can easily reach $3,000 USD.
In addition, you may also be required to pay additional fees for hospital stay (approx. $3,000 USD/day), per-hour costs of the operating room as well as the anesthesia. Ultimately, any hospital or emergency visit cost will depend on the hospital itself as each will have different fees, the doctor, and whether you have a health insurance plan.
Health insurance plans for foreigners in the USA
According to the Presidential Proclamation on Health Insurance Requirements, from November 4, 2019, "individuals seeking an immigrant visa must prove that they will obtain health insurance coverage within 30 days of entry in the United States or be able to pay for 'reasonably foreseeable' medical costs". Expats should purchase locally compliant US health insurance or a global health insurance plan.
What is the best US health insurance plan for expats in the US?
GeoBlue Xplorer is one of the most popular plans for expats coming to the US as it provides coverage with an excellent network of doctors and medical facilities through Blue Cross and Blue Shield of America.
Request a GeoBlue Xplorer quote.
Another great option is Cigna Global. This plan offers a flexible design and the option to tailor to your individual needs. It also provides excellent coverage and 24/7 customer service.
Get a Cigna Global quote today.
View a side-by-side comparison of the international health plan benefits.
How much does health insurance cost in the USA?
On average, expats applying for health insurance in the US can expect to pay:
$563 USD / month for a 30-year-old male
$901 USD / month for a 50-year-old female
$1,371 USD / month for a 40-year-old husband and wife
While these are averages, the costs can be adjusted up and down by either adding or removing benefits, coverage limits, deductibles, co-pays, etc. Your age, medical history, country of citizenship will also impact your health insurance plan's overall cost.
Since healthcare costs are so high in the US, even a local US plan can cost as much as an international medical plan, and expats often choose to buy a global plan instead. With an international plan, you can get medical treatment outside of the US, even back in your home country. This is especially useful if you need to have an expensive treatment or surgery that can be done cheaper outside of the US. That way, you can ensure you don't go over your insured sum or maximum coverage in a year.
How much coverage do expats need in the US?
Knowing the US's average cost of healthcare, your needs and budget are good starting points for establishing your coverage limits for a US health insurance plan. You can consider some guidelines to take into account when it comes to US coverage, and if you plan to stay in the US for more than three months, it is advisable to get coverage of at least $250,000 or more.
For a stay that is a year or longer, consider insuring yourself for at least US$1 million in coverage per year – more if you have family, want to be treated in the US if you get critically ill, or will be staying in the US for multiple years.
How to secure the best expat US health insurance plan?
Expatriates have multiple options when it comes to securing a health insurance plan in the US. You can go directly to one of the top health insurance companies in the US or take on a more holistic approach and use brokerage services. There are no extra fees to using a health insurance broker, such as International Citizens Insurance, yet there are plenty of advantages. An insurance broker can:
help you choose and compare plans from multiple providers
explain in detail how healthcare and health insurance works in the US
advise you on the medical plan options that fit your budget and coverage needs.
If you need US health insurance advice, get a free international insurance quote today!