Expat Guide to Retiring in Florida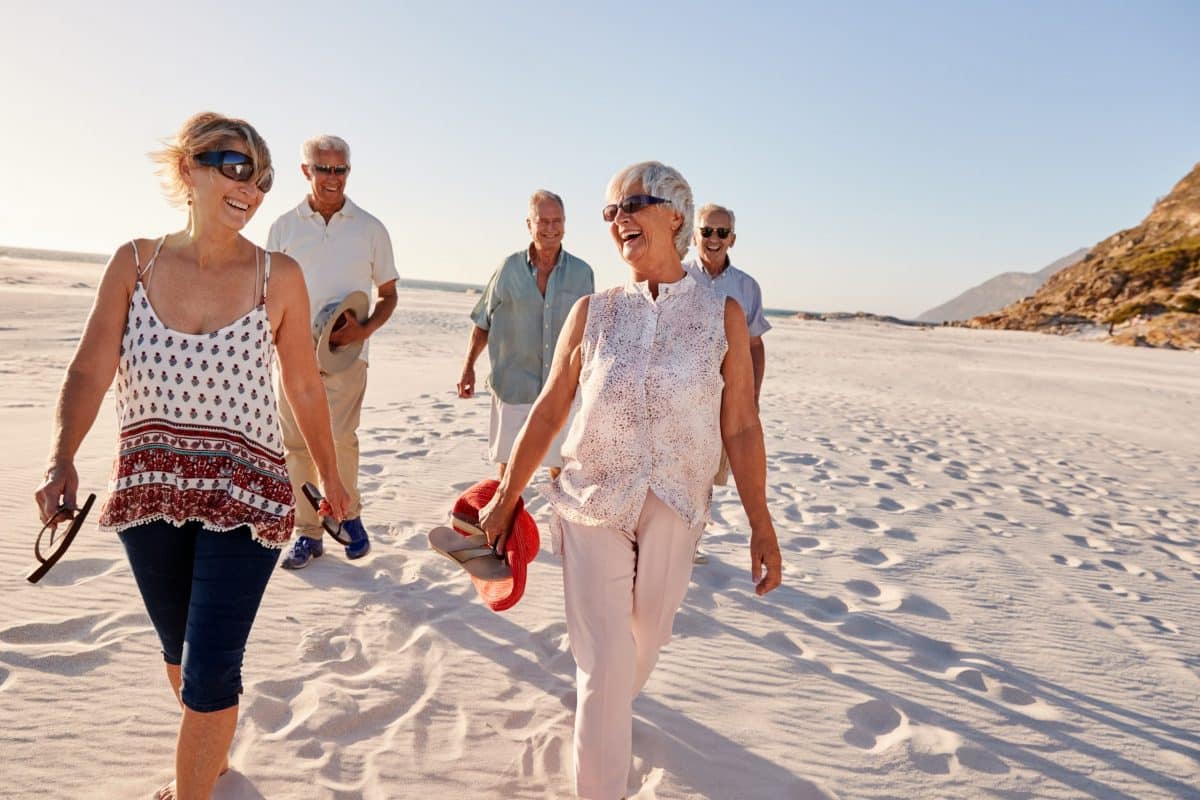 If you are a retiree or plan on retiring soon, you must have thought about moving to another country and spending your days surrounded by fantastic nature and beautiful landscapes. You may have considered Florida as a possible destination where you can live your best life and live surrounded by palm trees, eternal sunshine, beaches, and good vibes.  The Sunshine State is one of the most sought after retirement destinations in the US and here is a short expat guide to retiring in Florida.
Retiring in Florida means you will never be lonely
The great thing about retiring in Florida is that you will be in the company of people that share your interests and life aspirations. Namely, Florida is home to 3.5 million people older than 65, which means that meeting new people and socializing with your peers is never an issue here.
What is more, Florida's senior residents take advantage of the beautiful weather and numerous amenities that Florida has to offer. So, eating at restaurants, strolling down the beach, shopping, going to bars, enjoying the nice weather, and other fun activities are not solely reserved for tourists and the younger crowd.
Rich and active senior social life
As we have mentioned, most seniors prosper in the senior-friendly society that lives in Florida. Apart from 1,200 miles of sandy beaches, there are many organized outdoor activities for seniors that you can join in. To switch up your daily routine, you can visit Sanibel Island's historic lighthouse or go to one of the swampy national parks that Florida abounds in. Our suggestions are Everglades National Park and Looe Key National Marine Sanctuary as one of the most amazing 'field trips' you can go to in this state.
Florida's climate makes it the most popular retirement state in the US.
Housing and home insurance
Most people associate living in Florida with million-dollar mansions next to the beach. The good news is that you can easily find an affordable home in Florida, with an average price of a single-family housing unit being around $300,000. However, it is important you pay attention to the fine print when you are in the process of purchasing your new home.
Namely, this region is prone to natural disasters such as hurricanes and floods. For this reason, having adequate home insurance is a must, although getting an acceptable insurance policy is more challenging and more expensive here than it is in other US states. Most senior citizens try to think ahead by storing their savings into an emergency fund since typically 2-5% of your insurance covers for hurricane caused damages.
However, there is no need to deject. What you may lose in damages, you will save in taxes. Florida is one of the top 10 retirement tax-friendly states, so be sure to count in this benefit into your financial plan. No state taxes are imposed on benefits such as social security, pension payments, IRAs, and retirement income.
Costs of retiring in Florida
But, before you dive into property listings or the wonderful coastal waters of Florida, it is crucial to consider your financial situation. Living expenses in Florida can be substantial if you do not have a consistent influx of funds. Therefore, it is vital that you have enough means to make your retirement in Florida possible.
Retiring in Florida can be costly, so make sure that you have enough resources.
Of course, the costs of living depend on the place to which you intend to move. Different services and amenities are priced differently across cities. Still, the general rule is that you need to be well-off to live a comfortable life in Florida since living costs are higher than the US standard.
Financing your retirement to Florida
Apart from financing the living conditions that you expect to have in Florida, you should also consider whether you are entitled to receive your pension and other retirement benefits once you move from your home country. For this reason, it is important you explore your options well before you make any definite financial decisions, such as selling the home you currently live in or any other assets.
The best way to approach this arrangement is to hire a professional, either a lawyer or a financial advisor. Since you have to be aware of laws and regulations in place both in the US and your country of origin, it is easy to overlook important information when researching on your own. Hence, it is best to be in the clear and rely on people whose job it is to be well-informed and well-prepared for any extenuating circumstances that might prevent you from moving to Florida.
Currency exchange rates
As an expat, transferring funds from your home bank account to your US one is likely to become part of your everyday life. Accordingly, it is crucial that you inform yourself about the exchange rates that are most favorable for turning your home country's currency into dollar sterling. Naturally, you also want to have a backup plan for significant fluctuations in both currencies' value. Be sure always to read the fine print, since the global financial market is prone to currency exchange rate fluctuations in the last few years.
Some expats find it convenient to hold different bank accounts with the same bank. This can be helpful in some cases, especially if you receive your income in a currency other than the dollar. Some banks have attractive offers designed to retain expats as their clients. These include free transfers of funds from one currency to the other, zero commission, providing your savings balance as collateral, etc. Make sure to schedule an appointment with your financial advisor to see what your options are.
Moving to Florida
If you have researched what we have noted above, settled on a property of your dreams, and purchased your new home in Florida, you should start thinking about how you will move to this state. Since this is an international move, there are a few things to know before getting here.
Settle all financial and moving matters before coming to Florida so that you can enjoy your retirement to the fullest.
Most people focus on reducing the number of possessions they want to move. This is an excellent strategy to lower your expenses. Still, if you have some valuables such as family artwork or expensive jewelry, it is crucial you research thoroughly and hire a moving crew that is both trustworthy and experienced when it comes to international moves.
Pension eligibility
Depending on the country you are coming from, you could claim your right to your country's state pension next to the private pension you are currently receiving. You can do this at the department in charge of matters relating to your retirement.
If you have not retired yet but plan to do so soon, you should keep in mind that different countries have different periods within which you need to send a claim form before you initiate your retirement process. In most cases, you should receive a notice automatically, but if this does not happen, it is up to you to contact the authorities responsible and initiate this process in good time.
This is a crucial step because it will impact when (and whether) your retirement in Florida will be possible. So, before refining your plans about property purchase and moving to Florida, make sure that your pensioner status is stable.
Pension payments
Additionally, keep in mind that you have to choose in which country you want to receive your monthly retirement benefits. It is possible to receive your payment in the US, but in most cases, you cannot receive, for example, four monthly payments in your home country, and the rest on your US bank account. If you are an expat in the country you live in currently, you have to determine whether you have to pay taxes in the US, your home country, or the country you currently reside in.
All in all, we hope this expat guide to retiring in Florida has helped you gain a clearer picture of what you need to do before you become a proud resident of the sunniest state in the US.
Other articles you may find useful:
        Top Ten Tips When Planning Your Retirement Abroad
        Expats – Plan Your Retirement Abroad
        Top Ten Tips To Settle Into Retirement Abroad