Expat Guide To Living In New York City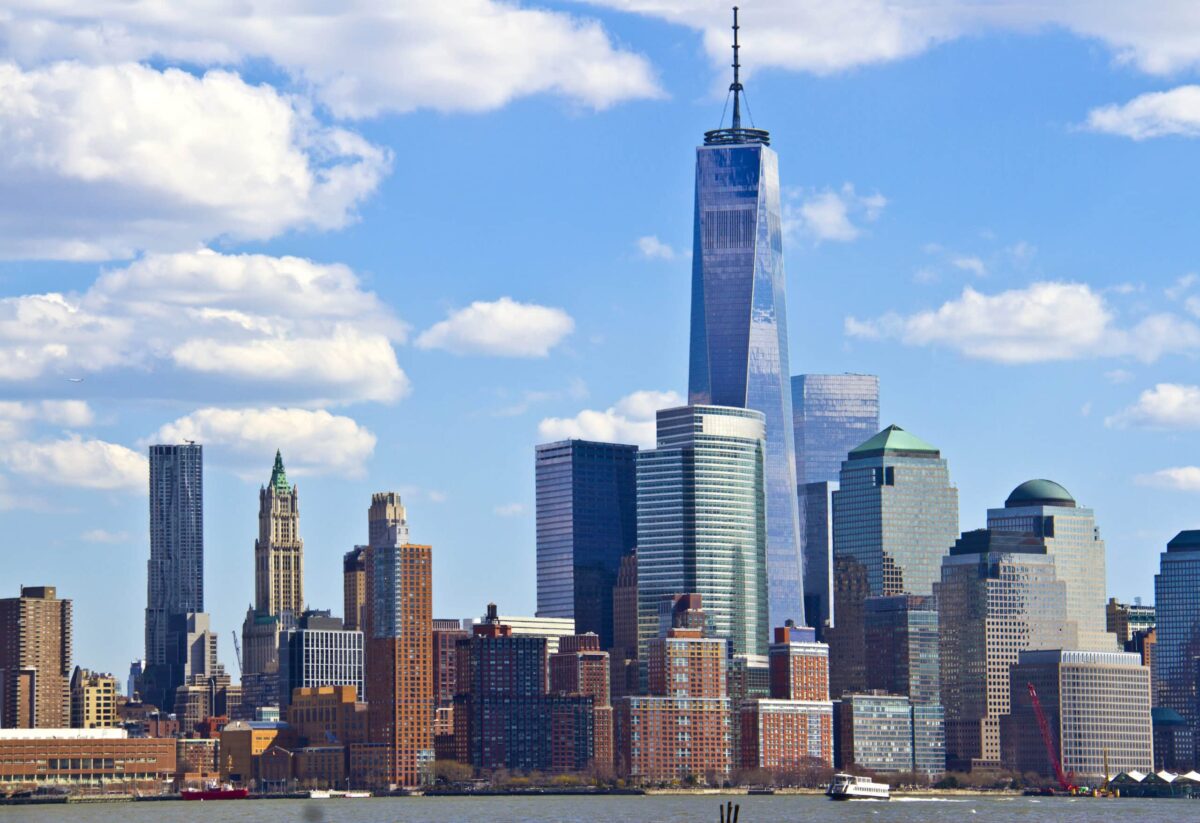 Many people dream of moving to NYC. Unfortunately, for most of them, this dream never becomes a reality. However, if you're one of the lucky few that will get to call the Big Apple their home, you have a lot to look forward to. But, you should also prepare well for what's coming. Living in New York City, although wonderful, can be challenging too. Still, once you've decided to take a leap of faith and go after what you've always wanted, there's no giving up.
Housing in NYC
One of the first things that anyone who plans to live in New York City takes into account is housing. Of course, depending on many factors, you'll find different ways to deal with this problem. Here are some things you should be aware of when renting or purchasing a home in NYC.
Renting in New York
If you plan to live in NYC temporarily, renting out a place is the best option for you. Real estate brokers control rental properties unless stated otherwise. So, if you do decide to work with a broker, make sure that the cost is stated upfront. The fee will usually be somewhere around 15%.
Don't be trusting when it comes to the photos of your possible future condo. Although you'll wish to see the best in everything since you've waited a long time to live in New York City, be realistic. This is especially true if you're looking for a place through Craigslist or similar sites. Don't get too attached until you've seen the place for yourself.
Another crucial thing that everyone who lives in New York City is aware of is that it takes hard work to get a decent place. Once you see something that you like, act fast. There are always many offers, and there's no time to beat around the bush.
Purchasing a home in New York City
On the other hand, if you're sure that your stay in New York will be indefinite, purchasing a home is an option. You can, of course, still rent a place until you find exactly what you're looking for. No matter if you're moving locally or from far away, the restriction regulations on owning property are all the same – there are none. You'll need to hire a real estate agent and a lawyer to be sure that everything's in order. There's usually an admission of 6% that real estate agents take as their cut.
Make sure to see all the job opportunities that come your way
No matter where you're moving from, living in New York City is an extraordinary thing. It is especially true for all the workaholics out there. Finding work as an ex-pat might be tough anywhere else, but NYC is different. There are so many more job opportunities than in other places. You'll also be happy to know that the average salary in NYC is about $60K. This means that it's one of the highest paying/earning cities in the whole world. No matter which field you're in, start-up companies are fast-growing, and there's certainly no lack of them. There's a lot of room for growth and innovation. Nonetheless, the competition for those interesting positions may be very fierce. So, prepare yourself for long hours and putting in a lot of effort before and after acquiring a job.
Transportation in the big apple
In NYC, or rather most of its areas, there's top-notch public transit all around. You can get from point A to point B quickly. The subway system is a very busy one. It stretches over more than 660 miles which is quite impressive. By using it, you can get to every borough except, of course, Staten Island. The system's reach is also expanding constantly to suit the needs of everyone who lives in New York. If there are areas of the city that you can't get to on the subway, you can take the bus. There are more than 5.600 buses that go on many different routes all over the city.
You need to have a MetroCard to use the subway. It's pretty affordable at the price of $116.50 per month. People that belong to certain social groups have discounts, so make sure to check that out before purchasing yours. Those who are commuting from Staten Island to Manhattan for work use the free ferry. Once you've lived in New York for a while, you'll get very used to your usual routes, and it'll become like second nature.
Find a way to organize your finances
One of the more challenging things for ex-pats to accomplish when beginning their life in New York City is staying on top of their financial situation. Financial considerations for an ex-pat in the US are numerous. It's very easy to overspend in New York City. That's why you need to find a way to lead a balanced life even though it's a busy one. Organize and write down how much you spend vs. how much you bring in. This is the easiest way to get your affairs in order.
Moving to NYC
Don't forget that a big part of living in New York as an expat is actually getting there. Even when moving locally, you will have to prepare thoroughly, and hiring movers is advisable. A relocation to a different neighborhood, although not as complicated, shouldn't be taken too lightly. Moving to a foreign country is a whole other story, and having a reliable moving company by your side to help you guide you through the process will make your life way more manageable during this transition.
Have fun
Don't lose yourself in the hassle of moving, finding housing and work, and finding your footing. Always be aware of why you wanted to live in New York City in the first place. However cheesy it may sound, don't forget to stop and smell the flowers.
Visit all the best food spots
Expand your understanding of history and culture
Go for drinks with your new friends (note that happy hour is a big thing here)
Don't discriminate between the city parts – explore and get lost in the city
Go for a picnic in Central Park
Stay healthy while living in New York City
No matter how fast-paced your life in New York City gets, don't forget that health is the most important thing. Take the time to eat right and exercise. A healthy expat is a happy ex-pat. Of course, you should also care about your mental health as much as you do about your physical one. Try to remove stress from the equation.
Is having a pet impossible in NYC?
Although NYC is considered a big jungle, it's actually quite pet-friendly compared to some other cities. However, some animals are illegal as pets in the city, so make sure to do your research. Nonetheless, if you're sticking with a dog, cat, or a fish, you're probably good to go. If you're renting a place, always make sure to ask whether the building is pet-friendly. If you're considerate and informed, you shouldn't have any issues living in New York City.