Exova Group win Doha Metro contracts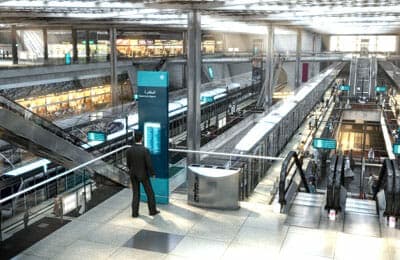 Exova Group has won three major contracts to conduct materials testing and fire safety engineering for the new Doha Metro in Qatar.
Worth over £3.7 million ($5.57 million), the contracts will see Exova deliver a programme of materials testing for key infrastructure, as well as specialist fire strategy and consultancy, said a statement from Excova.
The contracts, which range up to three years in duration, include bespoke laboratory-based and on-site materials testing. A programme of associated soil and environmental chemical analysis will also be undertaken to ensure compliance with environmental regulations.
Specialist fire safety operation, Exova Warringtonfire, has also been contracted to undertake concept design validation, fire strategy and CFD modelling, it stated.
The new Doha Metro is currently under construction with phase one on course to open in 2019. On completion in 2026, the new system will consist of four lines, covering 132 miles and serving 85 stations, said the company statement
Source:  Trade Arabia
More info: http://tinyurl.com/qh2kdmz