Everything You Need To Know About Moving To Florida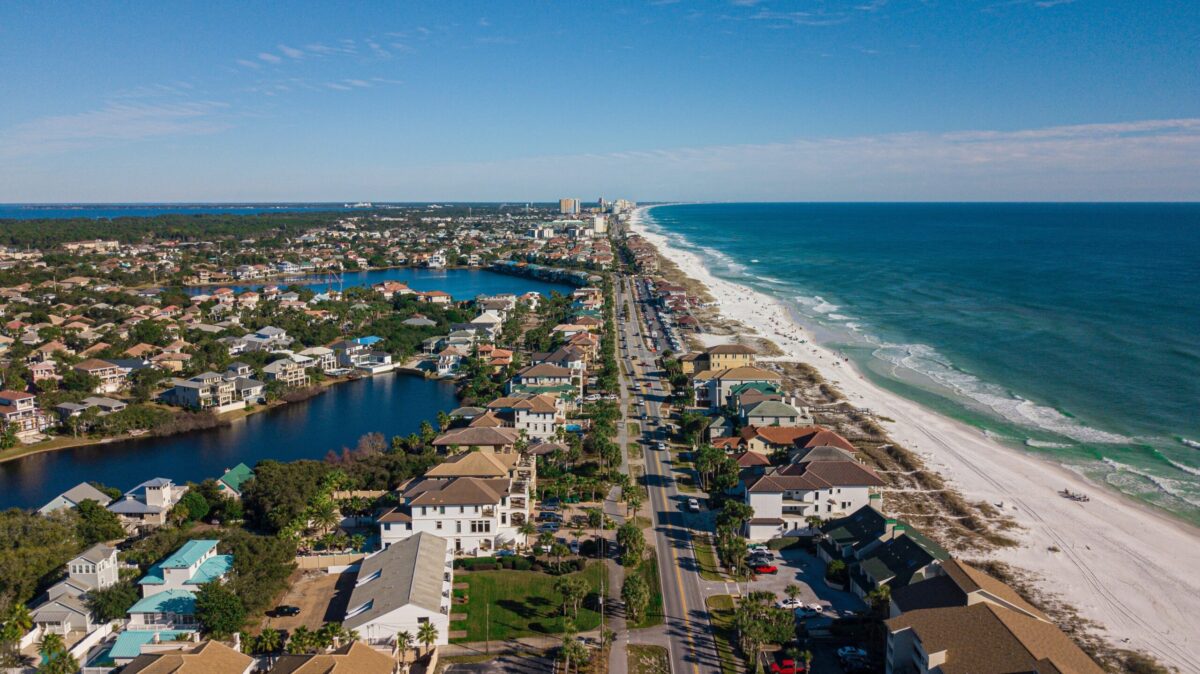 Nearly 1000 people move to Florida every day. This is not a surprise since Florida is nicknamed "The Sunshine State". If you are planning to join all those people moving to Florida, there are things you should know before you go. From what kind of weather you can expect to where to find some delicious dishes to satisfy your taste buds.
The Weather
This is a frequent reason why people move to Florida – The Sunshine State. Florida offers a lot of warm and sunny days, but the weather can often vary. Most of this state is under a sub-tropical climate which creates long summers and mild winters. Also, during the warmest part of the year, you can wear shorts and shirts and enjoy the temperatures. You don't need any winter clothes for the winter, but a light jacket since the average temperature during the winter doesn't go below 50.
However, there is sometimes a lot of rain in Florida as it has about 55 inches of precipitation a year. Even during the summer, there are short showers, but they never last longer than an hour. You will simply learn to incorporate these into your daily life. But, you should be waver and ready for potential hurricanes since in this region there is a hurricane season from June to November.
The Wildlife
Another great aspect of Florida is that it's rich in wildlife. You can expect to see a lot of animals in your yard, at the park or on the beach. Also, you should be aware that this state is also called "The Alligator State", but that's not the only wild animal you can see there. The forms of wildlife are vast and you can expect to see the following:
Land animals, such as alligators, pythons, iguanas, deer, fox squirrels, raccoons, armadillos, opossums, etc.
Aquatic animals, including turtles, lizards, and frogs.
Insects, including palmetto bugs, flies, spiders, fire ants, cicadas, walking sticks, and many other flying pests.
Birds, such as the Northern Mockingbird, the state bird, and over 500 native bird species.
Plants are also vast and diverse in Florida and they have over 4,000 species of flowering plants, as well as orchids, palms, and a lot of tree species.
The Cuisine
If you are a picky eater, you are in luck, because there is something for everyone in Florida. The biggest part of Florida's cuisine is seafood since they have prime access to it. You can find everything from stone crab and lobster to snapper or swordfish and clams. And if you are not a fan of seafood, there are plenty of restaurants that serve great meat dishes. For example, the steakhouse in Coral Gables offers a wide variety of roasted and grilled meats that can satisfy anyone's taste.
What's more, different regions of the state have different selections of menus, and in Northern Florida, for example, you can find a lot of southern cuisines. There, there is a lot of influence from Creole and Cajun cooking, while in Southern Florida you can find Cuban and Caribbean menus. Plus, there is an abundance of fresh fruits and vegetables in this state on each menu.
The Housing Market
This is another common reason why people love living in Florida. Florida offers a median home value that is slightly higher than the national average, and it stands at $206,476. Some beachfront towns are more expensive than other parts of the state, but that' is expected. According to Zillow, the average list price for homes in this state is $161/square foot, which makes it affordable for either renting or buying.
What's more, the style of homes in Florida is fairly eclectic. The designs are vast and they vary from regions, and you can find everything from historic homes to more modern resort-style condos.
The Employment Opportunities
If you are moving to Florida, it is obvious that you'd like to find a job. So, it is logical that you'd like to know about job opportunities there. The average salary in Florida is from $9.21 to $30.71 per hour. Also, there are some employment options that are more common in Florida than any other. These include:
Commercial drivers
Construction workers
Building cleaning workers
Hoist and winch operators
Motorboat operators
Farm advisors
Aerospace engineering technicians
Electrical technicians
Forensic science technicians
Amusement and recreation attendants
Pest control workers
Fiberglass fabricators
Besides these, there are plenty of fast-growing jobs, including brick masons, nurse practitioners, insulation workers, roofers, physician assistants, reinforcing iron and rebar workers, and statisticians.
As you can see, Florida has a lot to offer. The main, but not the only, reason why people love living in Florida is the weather. But, besides the weather, you can find some great jobs there, the cost of living is not too high and you can explore various dishes and cuisines.