Everything You Should Know About Renting In Portugal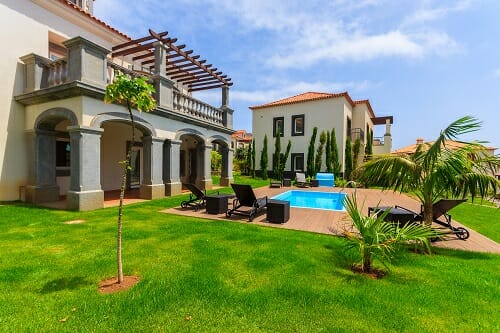 Whatever reason you have for taking the plunge and moving abroad, there's a lot of planning that goes into it. One of the most important things you should arrange before you make the big move is where you are going to live. But, how does renting accommodation in Portugal compare to your home country?
Written exclusively for Expat Network by Nestpick
The rental market and process can differ greatly from one country to the next, so let's look at everything you need to know about renting in Portugal before you move.
When to rent
It's a good idea to do plenty of research before you move to Portugal to decide which areas you like and what accommodation is available. But, it's also important to view potential apartments before you sign up to anything to make sure it is what it looks like online. People often wait until they arrive in the country before securing a place.
If you prefer to have guaranteed accommodation before you move, then it's a good idea to visit Portugal beforehand to view your options in person. If you can't do this, then another option is to rent a holiday home or apartment for a couple of weeks when you first arrive, giving you time to view potential accommodation and sign your contract.
Types of rentals
Portugal is a popular destination for expats and students moving to the country for short-term stays, so there are plenty of short-term rentals available in many areas across the country. Long-term rentals are less readily available, but there is still lots of choice as long as you know where to look for it, so visiting a housing agency once you're there or doing your research online will help.
Length of contracts
Portugal is fairly flexible when it comes to rental contracts. In most cases, you can choose between a fixed-term contract, for a set period of two years, for example, or an open-ended contract. The second option is good if you're not sure how long you'll be staying in the country and don't want to commit to a certain length of time. Although, you will need to give between two and four months' notice when ending your contract, depending on what is stated in the contract. If the landlord decides to terminate the contract, they will need to give you six months' notice or even up to two years' notice for open-ended contracts.
You need a Portuguese fiscal number
In order to rent an apartment in Portugal, you will require a Portuguese fiscal number. This is a tax identification number, which allows you to carry out a number of official tasks in the country, including paying taxes and studying in Portugal. If you are an EU resident, then you can apply for your fiscal number by visiting a local tax office with your official passport. Non-EU residents must apply through a legal or fiscal representative.
Security deposits
It is normal for landlords to ask for two months' rent upfront to cover your security deposit, as well as at least the first months' rent in advance. Unlike other European countries, Portugal does not have a strict process in place when it comes to the landlord holding and returning your deposit. So, your landlord is likely to hold your deposit in their own account unless you arrange an escrow account to securely hold the deposit.
At the end of your tenancy, there is no specific deadline for your landlord to return your deposit to you, but it does still legally need to be returned unless there are disputes. Any disputes between landlords and tenants over security deposits must be handled by the civil courts.
What's included?
Short-term rentals typically come furnished (mobiliado), making them ideal for professional expats moving to Portugal for short business trips, while many long-term rentals come unfurnished (sem mobilia). Make sure you know what furniture is and isn't included in your apartment before you move, so you can factor this into your budget.
Similarly, most short-term rentals will include utility bills in the price of renting an apartment, while long-term rentals are less likely to. This means that the price of water, gas, and electricity will all be added on top of your rental price.
There are lots of great areas to rent apartments or houses in Portugal, just make sure you do your research first to make sure you're fully prepared for the move. Nestpick, a search aggregator for apartment rentals in Lisbon and many other Portugues cities, could be a great starting in point when looking for a mid-to-long term apartment for rent in Portugal.