Europe's Best Life-Work Balance Nations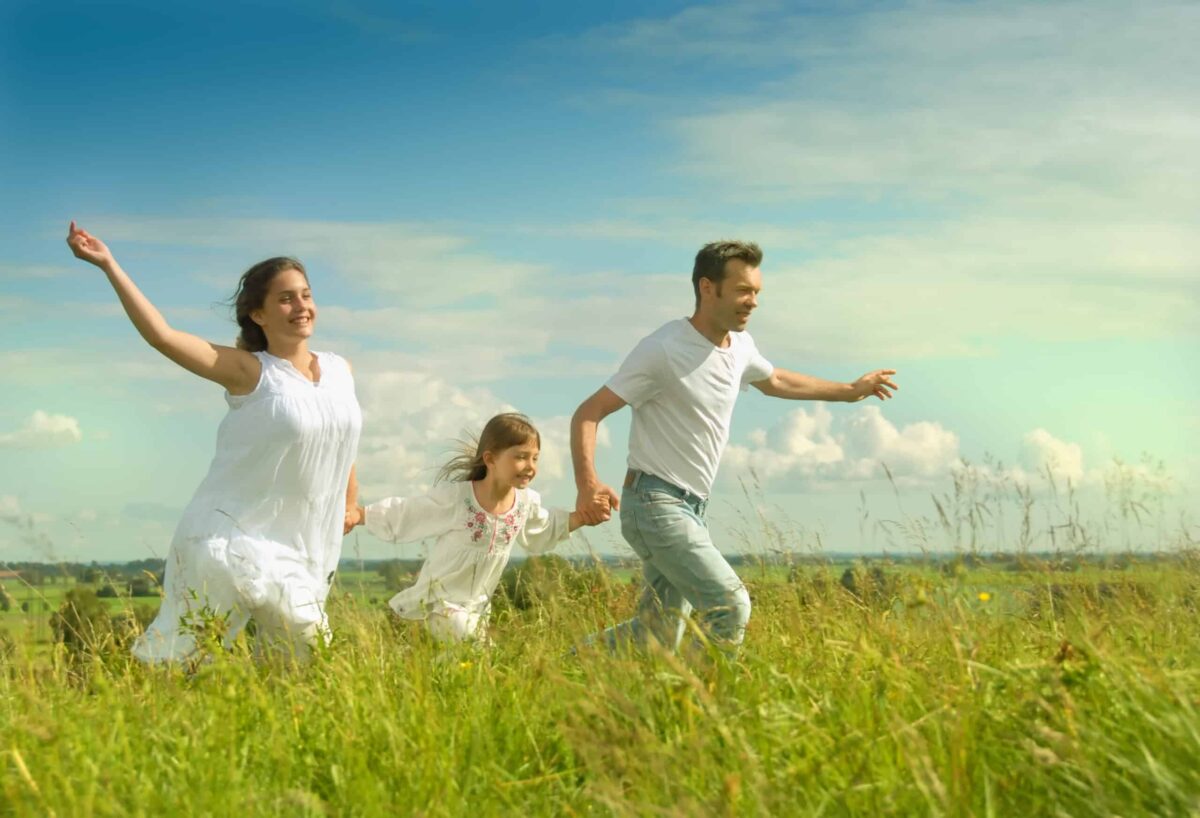 Life-work balance is an evolving definition, designed to challenge and change the way we juggle our personal lives alongside the demands of our careers. In their latest data study, global hiring specialists Remote have coined the term to help workers put their life before the pressure of the job. 
Many nations in Europe recognise the shifting tide of work, having life-work balance engrained deep into their culture and values.
For many of us, travel can be so much more than a holiday: it's an opportunity for a complete change of lifestyle, one that fulfils dreams of wanderlust and ultimate career development.
Would you make the leap to a nation that better values your life over the pressures of your job? With more and more people making that very decision, nearly 40% of employees cited work-life balance and the pursuit of adventure as motivation for their switch.
A further 30% move abroad for better career opportunities.
Captured by the spirit of people's dreams for a more balanced life, the 2022 European Life-Work Index reveals the top 10 countries to live and work in Europe.
The study gives each European nation a life-work balance score out of 100, considering key factors such as minimum wage, maternity leave, statutory annual leave, and healthcare — a nation's happiness index score was also considered to paint a holistic picture.
Which European nations would make your bucket list? Remote's new study can refine your choice and help you reclaim your own life-work balance.
Top 10 European countries for life-work balance
Here are the top 10 countries in Europe that can offer you an ideal life-work balance:
1. Luxembourg
Luxembourg ranks #1 on Remote's life-work balance index: it performs well across all key metrics, particularly regarding statutory maternity leave (100% of your wage for 20 weeks) and statutory annual leave (37 days). With a happiness score of 7.32, Luxembourg is also one of the most content nations in Europe.
Besides championing life-work balance, Luxembourg is one the most incredible places to live on the continent. The nation is one of the smallest but also most wealthy in the world
You can expect to live off hearty traditional cuisines such as Bouchée à la Reine and Quetschentaart (plum tart), as well as enjoy lavish plates dished by a gaggle of Michelin star chefs. Restaurant Chiggeri is also thought to house the largest wine list on the globe.
Multiculturalism is the norm here, with German and French serving as primary languages. If you want to truly settle in Luxembourg, though, pick up common terms in Lëtzebuergesch (the local language) — residents are entitled to 200 hours of special paid leave to learn it!
2. Spain
Spain has a strong business culture geared towards putting home life before work when it counts. The nation has a universal government-funded healthcare system, as well as a significant minimum wage (the equivalent of $10.71/hr). This is particularly impressive given that Spain has a far larger population compared to other countries in the top 10.
Home of Pablo Picasso, Salvador Dalí, and delightful tapas, Spain is an artful country that rewards the creative spirit. The sun also shines in Spain 320 days a year, a conducive environment for a high quality of life. This accompanied by the wonderful Mediterranean diet and free healthcare system is why Spain is known for having such a healthy lifestyle.
3. Norway
Norway values a strong life-work balance and this culture is enshrined within its employment laws, and long working weeks are rare across all industries. The country does not have a standard minimum wage like many other European nations. Instead, Norway has a collective agreement among nine key industries that cover 70% of workers.
With a happiness score of 7.39, Norway has one of the most content populations inside our top ten. They also have a renowned universal government-funded healthcare system, with health expenditure per head being higher than most countries.
Famed for its breathtaking landscape, which ranges from mountainscapes, glaciers and waterfalls to hilly grassland, Norway is one of the most varied and beautiful countries in the world. The Olso to Bergen rail line is a fantastic tour to see everything Norway has to offer.
4. Germany
Germany has the largest population in the top ten countries (83.8 million), which serves to showcase the impressiveness of its commitment to nurturing a strong life-work balance.
This nation provides workers with 30 days of statutory annual leave and 14 weeks of statutory maternity leave (at 100% of their wage). If you're sick, companies are required to pay 70% of your wage during your absence.
Germany is one of the safest countries in the world, with a highly developed infrastructure system. You will find a perfect balance between fast city life, sleepy suburbs, and rural countryside. As for food, Germany has a myriad of traditional dishes you'll fall in love with (bratwurst and sauerbraten are particular favourites).
5. France
Like Germany, France is one of the larger European nations to make our top ten. A generous statutory annual leave allowance of 36 days, as well as a high minimum wage ($12.23), are key factors in this nation's ranking.
In 2017, the French government passed a law known as the right to disconnect, which requires companies with more than 50 workers to create a "charter of good conduct": a document stopping workers from answering emails outside of hours.
France is a unique and varied country, perfect for the inquisitive spirit. There are numerous heritage sites to check out, with the Eiffel Tower being part of a much larger tapestry of art and culture. 1-2 hour lunches are also the norm, providing plenty of time to socialise with colleagues and friends, as well as visit some of the nation's iconic bakeries.
6. Poland
Poland arguably provides the most generous statutory maternity leave in our top ten. The nation allocates parents 20 weeks of leave at 100% of their wage. As for annual leave? Workers receive a significant 33 days, which can be used to spend time with family and explore the country.
Polish cities are vibrant and full of life, and the cost of living is generally low compared to many other European nations. The nightlife is particularly lively, with food and music festivals being plentiful. Summertime also provides ample opportunity for outdoor activities, especially kayaking and adventure tours around Warsaw.
7. Slovenia
Slovenia is making great strides in developing a strong culture around life-work balance.
Though the country prescribes a relatively long 40-hour workweek compared to other European nations, Slovenia offers good statutory leave in return: 33 days of annual leave, 80% of your base salary when on sick leave, and 15 weeks of maternity leave on full pay.
The majority of full-time workers and employees enjoy the ability to start and end their day according to personal requirements.
Rich in culture and history, many Slovenians are multilingual, typically learning to speak English and German at school. Slovenia is also a 'green' nation, caring deeply about the environment and has made huge strides in public transportation and waste management.
If you want to feel like a local, know one-pot meals like stew and soup are traditional cuisine. You should also try njoki, which is a type of potato dumpling.
8. Iceland
When it comes to statutory annual leave, Iceland is unmatched in the top ten: they offer a generous 38 days of paid leave at 100% of your base wage. And with a happiness index score of 7.55, Iceland is also one of the happiest nations in the world, likely helped by the fact that much of Iceland is shut down through July when you can experience the best weather with your friends and family.
The standard of living in Iceland is extraordinarily high. Iceland sits among the safest places to live in the world, with very low crime rates and strong levels of equality. Pollution is also far lower than the OECD average: homes are powered largely using renewable energy, indicating Iceland is a nation that values the environment and the wellbeing of its people.
Icelandic people have a strong sense of community and culture (even in the largest city, Reykjavik). Many towns and cities maintain ties to their Viking heritage.
9. Italy
Italy protects workers looking to start a family by offering strong statutory maternity leave (21.7 weeks at 80% of your base salary). On top of that, Italy has a universal government-funded healthcare system known as Servizio Sanitario Nazionale (SSN).
You also receive 32 days of statutory annual leave, which you can use to experience beautiful Italian foods and culture.
Distinct and unique, traditional foods in Italy vary from region to region. For instance, the North Italian region of Lombardy is famed for its rich cheeses such as grana padano and gorgonzola, as well as sweet bread like panettone. Sicily, on the other hand, is synonymous with seafood dishes (tuna and swordfish) and frozen desserts like gelato.
Moreover, motorsport runs deep in Italian culture: the people have a proud heritage and love for fast cars. If you love motorsport too, consider visiting Emilia Romagna. This region houses Imola race track and the heart of Ferrari (Maranello, Modena).
10. Denmark
Denmark is the happiest nation in the top ten, with a happiness index score of 7.62 (second overall behind Finland). Workers also receive 36 days of statutory annual leave, as well as 18 weeks of paid maternity leave (53% of base salary).
Work-life balance is a cornerstone of Danish culture. The nation has a high taxation rate that serves to fuel a strong welfare society, benefitting its citizens through free education and healthcare, as well as a smooth public transport system and sprawling recreational facilities.
According to the Global Peace Index, Denmark is the safest country to live on earth thanks to its low crime rate and outstanding healthcare. Many people also travel around on bicycles rather than use a car (there are more bikes in Copenhagen than people), with cyclists in the capital estimated to cover 800,000 miles per day.
What about the rest of Europe? See the full data review for the top 30 countries here.
Why is life-work balance important?
The world's best employers strive to foster life-work balance for their teams. The most effective HR teams understand the importance of your commitments outside of your career and work to support each employee in all aspects of work and life. Motivated and healthy teams deliver better results.
In a country that facilitates a strong life-work balance, your time will be respected, both during working hours and in personal time, such as annual leave, public holidays, sick pay and maternity/paternity leave.
Ultimately, you should have enough capacity to look after yourself and those close to you, as well as sleeping properly, exercising and eating a well-balanced diet on a regular basis. These fundamental support mechanisms provide the platform to help you thrive in your career.
However, the journey to a truly successful life-work balance is still a widespread challenge in the modern workforce. Many employees work long hours and enjoy little time separated from their work-connected devices. According to a study by totallymoney, the average UK worker put in 10.1 hours of overtime per week, 59% of which is unpaid. In total, 61% of people feel they have a poor work-life balance.
An inability to successfully combine work with other responsibilities and needs is likely to negatively impact personal health. For example, if you're worried about work at home, this may impact your sleep. Poor sleeping patterns (and general sleep deprivation) are linked to mental health problems like anxiety and depression.
There is also strong research to suggest that regularly working long working hours (55 hours or more per week) can also increase the risk of suffering a stroke, demonstrating the physical toll of prolonged workplace pressure.
As remote and flexible work is normalised, the current workforce is pushing for a more inclusive life-work balance. Employers that are able to provide more inclusive and value-based benefits packages are primed to take advantage of this trend and attract the best global talent to their team.
Across Europe, workers have experienced a strong and widespread change to increased hybrid and flexible working situations, the tentative introduction of four-day working weeks and even legislation to "disconnect" from work and protect workers' personal lives.
But is each country's legislation going far enough to protect workers' life-work balance?
The UK, for example, ranked in position 27 of the top 30 countries, so it has room to grow and develop a stronger employee life-work balance.
Annual holiday leave is where the UK falls behind: it has the second-lowest statutory leave allowance of the top 30 countries (28 days). Plus, London (UK) was named one of the World's top 20 cities experiencing burnout, the only European city to feature in the list.
By analysing the life-work balance offered to workers across Europe, Remote hopes to inspire countries and companies to reconsider their benefits packages as a total rewards program that looks far beyond compensation and statutory minimums.
Employers trying to attract and retain quality talent should consider the lifestyle they're offering to workers. Any nation or business that can improve the life-work balance of its team members can expect significant increases in morale, productivity, and staff retention rates.
Commenting on the research, Job van der Voort, CEO of Remote stated: 
"It's interesting to see central European and Nordic countries featuring heavily in the top 10 destinations for life-work balance, as it's likely that their statutory benefits are strongly linked to their wider cultural values of support, quality family connections and avoiding working overtime. It's great to see this shining through the legislation and employee benefits. 

"So, if you're inspired to relocate to improve your life-work balance, then why not take the plunge? 

"Working abroad or for a global company is not just a dream: this opportunity allows you to establish a harmonious life-work balance in a bucket list location and fresh environment all while allowing the individual to experience a strong global working connection. 

"Complicated processes and daunting upfront legwork often deter professionals from chasing a role abroad. Leaving your current role and jumping into the unknown can also prove to be one hurdle too many. The result? Working abroad remains just a dream for most. But it doesn't have to be."