Establishing Credit On Arrival In America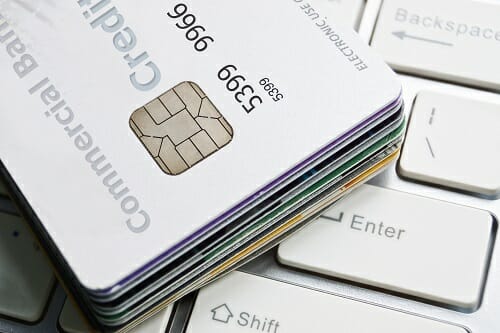 Establishing credit on arrival in America is vital. The lack of a credit score has implications in many areas as it restricts your ability to set up phone contracts, rent a property, sign up utilities, obtain a credit card and many more key taks when arriving in the US to live. 
Creditworthiness does not easily cross borders.  This is caused by data protection legislation which prohibits sharing data internationally and the different approaches to credit scoring around the world.  Most banks have established practices and are not able to be flexible in dealing with people moving from abroad.
It is important to establish credit as quickly as possible.  The first step is to obtain a Social Security Number.  Without a SSN it will be impossible to build a credit history.
In order to build your credit score you will need to take out credit, but without a credit score this can be impossible.  One way out of this 'Catch-22' is to get a secured credit card.  With a secured card you place a security deposit with the issuer and get a card with a small credit line.   Provided card issuer reports payments to the three major credit reporting agencies this will enable you to begin to build a credit history.  It is best to make regular use of the card, but not using the full credit limit, and to pay the balance off on time every month to avoid interest charges and show that you are able to pay your debts.
Another option is to try to get a US credit card from the issuer of your card in your home country. This is not always possible due to the inflexibility of many credit card companies, but is worth a try as it can help to quickly establish your credit.  If you have a partner who has a credit card you can establish your credit by becoming an authorised user on their account.
It is worth setting up automatic payments for all of your bills to ensure that you do not inadvertently miss a payment of your secured credit card or any other bills as this can adversely affect your credit.  Automatic payment of your rent will be reported to Experian's RentBureau which will also help your credit score.
Once the system has recognised your existence you can gradually build your credit score by ensuring you stay on top of any credit payments in the normal way.