Egypt inks LNG deal with Noble Energy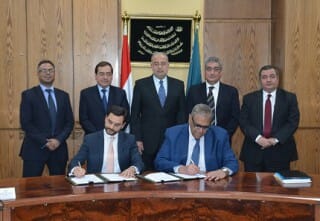 Egyptian Ministry of Petroleum informed that the state-owned EGAS signed a deal with Noble Energy for the supply of 7 LNG cargoes.
According to the ministry statement, the deliveries will start from April and continue over the next two years.
Ministry informed earlier that the deal was already signed with the Swiss trading house, Trafigura for the delivery of 33 shipments of LNG in 2015 and 2016.
Prior to issuing the tender seeking the supply of 75 LNG cargoes, Egypt signed a deal with Sonatrach of Algeria for the delivery of six LNG cargoes in 2015.
Khaled Abdel Badie, the EGAS chairman said that further contracts with the winners of the US$2.2 billion tender will be signed soon.
Source: LNG News
Link: http://tinyurl.com/of3orpw