Egypt Inks Petrochem Contracts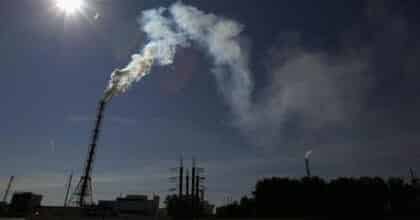 Cairo announced it reached preliminary deals worth $6.8 billion with Kuwaiti companies for the establishment of petrochemical projects. The initial agreements signed recently involved several companies including Egypt Kuwait Holding Company, Kuwait Gateway Holdings and Boubyan Petrochemical Co. Prime Minister Ibrahim Mahlab represented the government during the signing of Memorandums of Understanding with Kuwaiti companies involving projects due to start in three to five years.
Last year, the government said that it was planning to invest around $14.5 billion to develop the refining and petrochemicals sectors in the country within five years. A shortage in gas supplies has slowed petrochemicals projects in Egypt and the country is also facing energy crisis.
Gulf States have helped Egypt to overcome the consequences of the 2011 protests against President Mubarak which dragged the country into political, economic and financial crisis. President Sisi received billions of dollars from the gulf and that have helped to keep the economy afloat and control inflation but the country is still struggling. Last week, the International Monetary Fund (IMF) concluded that the structural and monetary reforms undertaken by Egypt are beginning to produce a turnaround in the economy.
IMF's remarks will be a morale booster as Egypt prepares to host an international investment conference in March that could help to attract billions of foreign investment. Most of the investors fled Egypt when the protests began in 2011 and have been monitoring the situation on the ground as tensions continue between the Islamists and the government.
The rise of extremist groups in the country has also raised questions of insecurity especially the use of explosives against security forces
Source:  North Africa Post
Link: http://tinyurl.com/of5s2ok