Drake & Scull wins Dubai tower project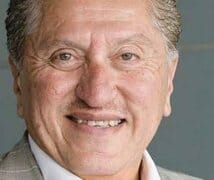 Reef Residence Real Estate is  client for the project at the Al Reef Residence Tower in Jumeirah Village. The work will be carried out by Drake & Scull International subsidiary Gulf Technical Construction Company (GTCC).
GTCC will provide civil, architectural, and mechanical, electrical and plumbing (MEP) services on the high-rise tower. The scheme also includes complete construction work of two basements, a ground floor, and 38 floors in the heart of the rapidly developing Jumeirah Village area.
The tower, dubbed Reef Residence, will be built on the periphery of the development, adjacent to a golf course in Dubai Sport City. The new building will have 378 homes – a combination of studio, 1 and 2 bedroom apartments – in addition to seven retail units and leisure facilities.
The Reef Residence project is developed by Sama Alkhaleej Real Estate Development Company, a wholly owned subsidiary of Reef Real Estate Investment Company. The engineering consultant is National Engineering Bureau and the project is managed by Arcan Project Management Services.
Khaldoun Tabari, CEO of Drake & Scull International, said: "The residential tower is a significant development in Dubai, and its addition to the GTCC portfolio is in line with our expansion plans in the UAE and Dubai in particular which boasts of a thriving construction sector."
Source: www.theconstructionindex.co.uk
Link: http://tinyurl.com/k3pxx2k