Digital Nomad Visas Prompt Continued Interest In European Property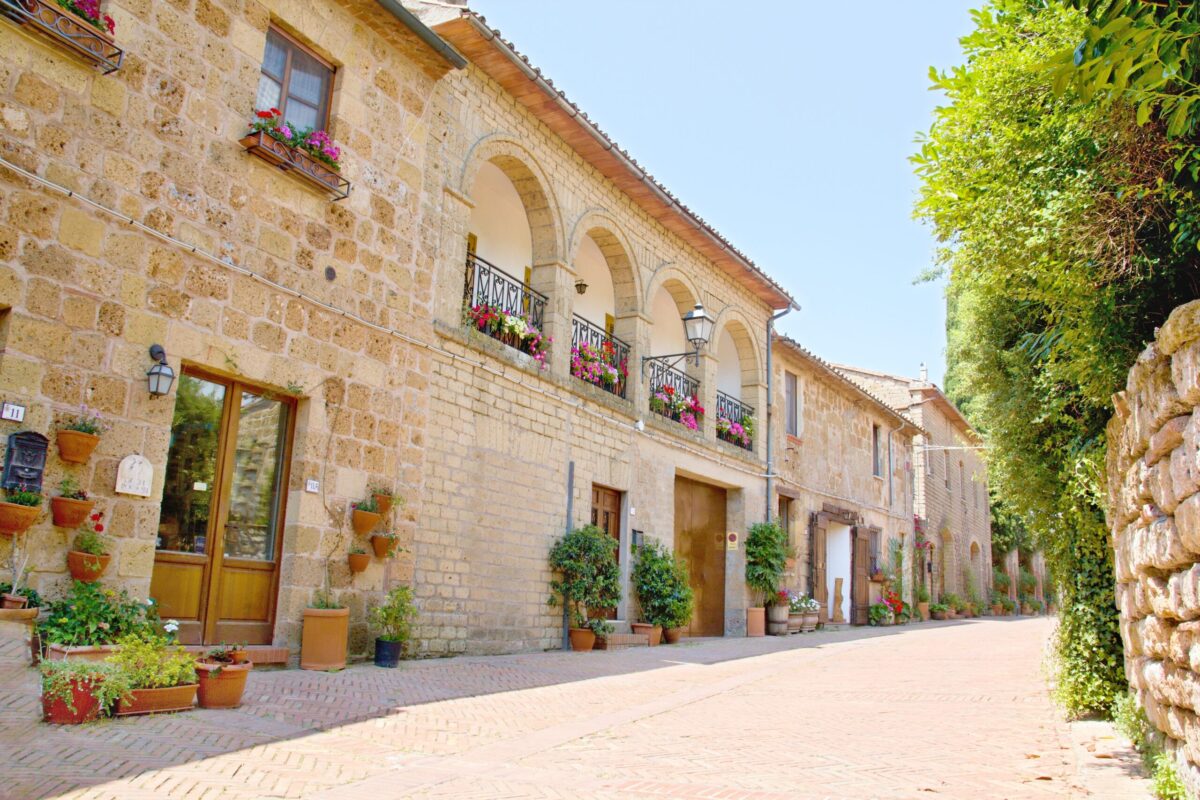 New data released today from overseas property portal Kyero.com shows increased interest in European property from overseas buyers in the first three months of 2022, which it partly attributes to the rise of digital nomads looking to work overseas post-Covid, and new visas being introduced encouraging them to do so.
The data, taken from the Q1 2022 edition of the Kyero European Property Market Tracker shows that:
Over the last quarter (Jan-March 2022), there was an 80% rise in interest for property in Italy compared to the previous three months as the country launched a new digital nomad visa in March 2022.
In Spain, which is preparing to launch its own new digital nomad visa, there was a 25% rise in interest in property from overseas buyers in Q1 2022.
Portugal, which is known as a digital nomad hot spot thanks to its D7 digital nomad visa, had a 38% increase in interest over the last quarter.
France saw a 50% increase in interest from overseas property hunters over the last three months.
The number of digital nomads is growing; by 2035, it's expected there will be 1 billion digital nomads worldwide. Digital nomads are remote workers who travel and live where they want, using technology to complete their work from home, a coffee shop or even the beach. As European countries look to recover from the pandemic, many are developing new digital nomad visas for non-EU citizens to entice people to the country.
Covid-19 accelerated the interest in moving overseas and working remotely. Over the two years since the start of the pandemic, Kyero, the largest overseas property portal in the UK with almost a million properties listed, has seen sustained interest in European property. There was a 45% increase in visitors searching for property in Europe in 2021 compared to 2020.
Louise Dell, Co-Founder of Kyero says:
"Untethered from the office, we are seeing a change in the demographic of people interested in overseas property in Europe, with more younger people seizing the day and embracing a life in the sunshine. Technology, flexible working and for some a move to self employment means it's so much easier to live and work anywhere now, and thanks to new visas across Europe, people have the choice and freedom to base themselves where they want to be."
Enquiries for overseas property were up in all four of the key European markets (Spain, Portugal, France and Italy) during Q1 2022 compared to the previous quarter. Property prices are fairly static, averaging €297,000 in Spain, €249,000 in Portugal, €245,000 in France and €190,000 in Italy, all well below the UK's average of £270,708.
Digital Nomad Visas in Spain, Portugal, Italy and France
Spain
Spain is preparing to launch a new digital nomad visa for non-EU citizens, which will enable people who work for companies or clients outside Spain to settle there temporarily, without the need to apply for a full work visa.
The new visa is currently undergoing a public consultation, but indications suggest it is likely to last up to 12 months, with the option of two renewals (i.e. allowing people to stay in Spain for three years). This is part of the Spanish Parliament's new 'Startup Act,' first announced and approved in late 2021.
Portugal
Portugal has created a number of programs for new residents. The D7 visa or Passive Income visa is an attractive option for digital nomads entering the country. This visa is for foreign nationals who want to live in Portugal as remote workers with their own income from outside of Portugal. You need to make at least €8,460 per year to qualify.
It is intended for people who want to stay in Portugal on a medium to long term basis, allowing you to stay in Portugal for four months, with an option to obtain a residence permit which is valid for two years and can then be renewed for a further three years and converted to a permanent residence permit after you have been in Portugal for five years.
Italy
In Italy a new digital nomad visa was launched in March 2022. Aimed at non-EU freelancers and remote workers who work for companies not based in Italy, it is a one year visa, which will allow people to be based in the country without working for an Italian company. The visa can be extended and you can add your family too.
You will need to prove minimum income, that you are highly qualified and that you have private health insurance. It's part of a drive by the Italian government to boost the economy after Covid, which includes improved internet in remote areas to attract workers to base themselves there.
France
In France, it's slightly more complicated as there is no defined visa for digital nomads, however there are a number of options depending on your specific circumstances.
If you are staying for up to a year you can apply for a long stay tourist visa, but you must not work for a French company or have any French clients. If you want to stay longer you can apply for a long stay visa as a self-employed person sometimes called a 'micro-entrepreneur' visa.
The Kyero European Overseas Property Market Tracker: Q1 2022
A quarterly overseas European property market tracker based on market leader Kyero.com user data. Updated quarterly, benchmarking three key areas:
Average asking price per overseas market (Spain, France, Italy, Portugal)
Numbers of properties for sale per country
Consumer interest in each country.