Craft Markets Australia – Check Out Our Virtual Marketplace!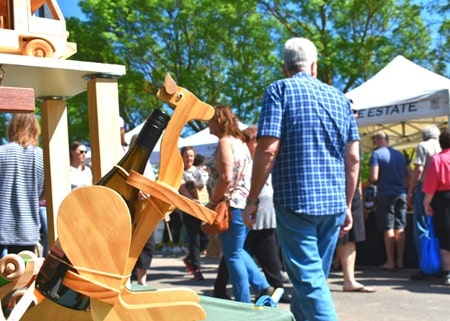 Craft Markets Australia is proud to be known as one of the oldest craft and design markets in Victoria, starting in 1975 on the picturesque Mornington Peninsula. Over 45 years we've been committed to a simple philosophy: to provide high-quality market experiences in some of Victoria's most beautiful locations.
Forced to cancel our markets for an extended period in 2020, Virtual Craft Markets was born. Adapting to the current global crisis, we felt it was time to bring this iconic Australian makers market straight to your doorstep.
At Craft Markets, we only have one objective. To continue championing our growing network of Australian crafters and producers. Without markets, these small shops are left to survive through online purchases.
Whether you're overseas looking for a piece of home, or interested in that Australian made premium quality – we know you will be able to find something you love.
By buying from our online stallholders, you are not only supporting small Aussie businesses, but you also know exactly where your food or clothes or homewares are coming from. You know exactly what you're going to receive, and you just know it will be of the highest quality. And why? Because our stallholders are our Mums and Dads and our neighbours, and our friends. There are real people behind real products and the passion to create something beautiful is evident in the items they produce.
All purchases are made directly with the vendor themselves.  Ensuring that 100% goes back to their pocket.
So we invite you to have a look for yourselves. Browse the virtual aisles of our market. Check out individual stalls and take time to peruse their virtual shelves. Chat with stallholders about how it's made or where the materials are from. And leave with a wonderful purchase or two.
Head to www.virtualcraftmarkets.com.au to shop now!
Instagram: @craftmarkets
Facebook: www.facebook.com/craftmarketsaus/