Is The Cost Of Living Still Low In Portugal?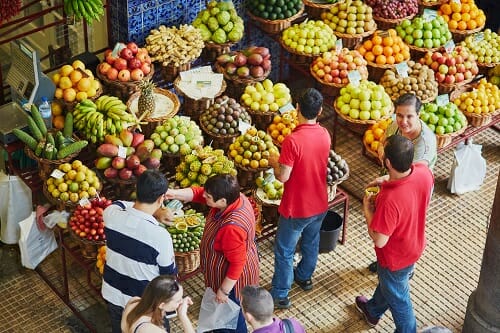 Portugal has traditionally been seen as enjoying a low cost of living – a compelling reason for retiring there. But low prices do not apply across the board, and the reality is that – apart from in certain key sectors – Portugal is not a particularly cheap country to live in any more.
In common with most other countries on the European continent, the cost of living is much higher in the cities than in rural towns and villages. The disparity between Lisbon and a rural community in the Alentejo is confirmation of this, with the cost of basic commodities and utilities in the former likely to be at least twice that in the latter.
However, the average cost of food and drink in Portugal is significantly lower than other western European countries. Fresh fruit and vegetables, especially if bought at local markets, are remarkably good value. So is seafood, testament to Portugal's near 1,800km coastline and its vibrant and productive fishing industry.
Other goods and services are much more expensive than you might expect. The cost of imported consumer goods and domestic fuel is high, as are international and regional telephone calls, new and second-hand cars and the cost of prescription medicines.
Rents, however, are remarkably low, and this single factor helps to underpin the notion that the cost of living across the country is relatively low.
In general terms, the cost of living in Portugal – not taking into account rent – is 32% lower than the UK, and rent is 51% lower than in the UK.