Computing the Benefits Of Internet Finance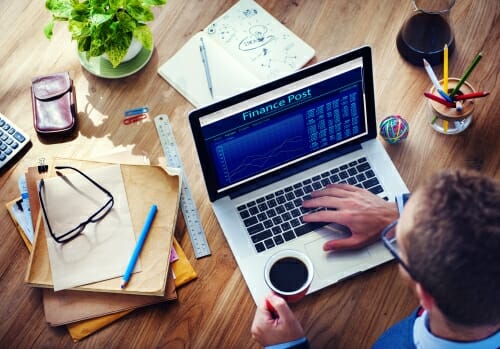 As an expat, the internet has made managing your finances much easier, but make sure you are doing it safely, says Iain Yule. As expats become more prepared to trust the internet as a means of
handling their financial transactions so the banks are developing more and more exclusively online offerings.
This is potentially of great benefit to expats, as it is much more convenient to be able to do your banking online whenever you want to do it, no matter where you are located. And the bonus is that internet-only bank accounts may also offer better rates of savings interest, as it is cheaper for banks to run online accounts.
Expats will normally choose offshore banking online, as banks offshore don't automatically deduct income tax on interest payments, unlike 'domestic' banks. It's much like normal banking at home, without the tax, and with a range of currency accounts to choose from.
Most of the offshore banks are offshoots of the familiar British, European and American High Street names, so you will not be dealing with anything unfamiliar. They offer cheque accounts, savings accounts, debit cards, credit cards, standing orders, direct debits, money transfer, and so on, just like domestic banks.
And you can if you wish with many of the banks operate your account remotely, using the internet. With secure messaging, you can download account information, change account details, send the bank information, and instruct financial transactions.
Investing Online
Internet investment management is becoming ever more popular as expats realise they can run their finances no matter how remote their location, as long as they can access the internet.
Stockbrokers working online can set you up with accounts to buy and sell shares, contribute to a pension, change currencies and even trade futures and options. You can place different types of orders: market orders, limit orders, and stop-loss orders. You can also purchase investment funds from various international asset managers.
The internet is also of great use to compare different financial products and services and decide which is suitable for you. With sites such as moneysupermarket.com you can save money, save time and find the right deal for you as it allows you to compare the marketplace in minutes on a range of products and services.
Instead of trawling around the high street or surfing from website to website looking for a bargain you can now compare and secure deals from major retailers, companies and providers with just one search on everything from personal finance to insurance, flights to hotels, utilities to motor cars and more. With many such comparison sites you can not only research the right financial product but also buy it over the internet.
Using moneysupermarket.com, for instance, you can track down the online stockbrokers which are offering the cheaper share trading deals.
But Is It Safe?
One of the reasons that people give for not using financial services over the internet is that they think it's not safe, that they may have their money spirited away online. There are indeed dangers in managing your finances over the internet, but if you understand them and take the right precautions you should not become a victim.
One of the most pervasive frauds – or attempted frauds – in the internet is 'phishing' Phishing is the name given to the practice of sending emails at random purporting to come from a genuine company operating on the internet, in an attempt to trick customers of that company into disclosing information at a bogus website operated by fraudsters. These emails usually claim that it is necessary to 'update' or 'verify' your customer account information and they urge people to click on a link from the email which takes them to the bogus website. Any information entered on the bogus website will be captured by the criminals for their own fraudulent purposes.
The key to avoiding becoming a victim of phishing is to be suspicious of all unsolicited or unexpected emails you receive, even if they appear to originate from a trusted source. Although your financial services firm may contact you by email, they will never ask you to reconfirm your login or security password information by clicking on a link in an email and visiting a website. Stop to think about how they normally communicates with you and never disclose your password in full or personal information.