Chinese firm wins RAK contract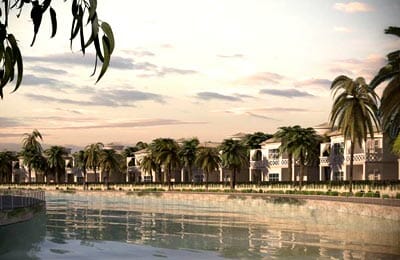 China Harbour Engineering Company wins a $40.8-million marine and infrastructure works contract from Al Hamra Real Estate at its Falcon Island project in Ras Al Khaimah (RAK) UAE.
Designed to house the first Leed (Leadership in Energy and Environmental Design) Platinum certified real estate of its kind in the Gulf, Falcon Island will feature 150 of the most exquisite villas and mansions, complete with European architecture and interiors that represent the pinnacle of luxury living, said the RAK-based developer.
Falcon Island, one of the most exclusive private residential developments in the UAE, will offer a wide variety of luxury homes ranging from five-bedroom villas to eight-bedroom mansions.
A central canal, described by Al Hamra Real Estate general manager Benoy Kurien as a 'little piece of Venice in the Middle East', will split the island in two, and is one of a number of the natural island's signature features that will be developed as part of the marine and infrastructure contract, the property developer said.
"Imagine waking up to the soothing sounds of waves hitting the beach or the chance to take in the breath-taking sea views that stretch out over the Arabian Gulf, all from your own private beach. Fast forward to the evening and picture yourself enjoying a relaxing evening stroll along a palm tree-lined canal, passing through majestic parks, along boardwalks, and the serenity of your own secluded havens," said Kurien.
"This is the lifestyle that we are creating at Falcon Island: a retreat from the fast pace of the big cities, a place where families can enjoy some of the finer things in life and establish the perfect balance between elegance and sustainability," he added.
Li Guowei, the general manager of China Harbour Engineering Company, said: "Through these developments we've demonstrated our ability to work to the highest standards and specifications, and we are delighted to be taking charge of the marine and infrastructure works at Falcon Island."
Falcon Island will be totally powered by innovative solar technologies, said the RAK developer.
The project boasts hybrid district cooling systems that will provide temperature control at a fraction of conventional costs, and a range of innovative smart technologies to help residents assume greater control over energy consumption and home automation, it added.
Source:  Trade Arabia
More info: http://tinyurl.com/q47ulm8