CH2M Hill-Mace wins Dubai Expo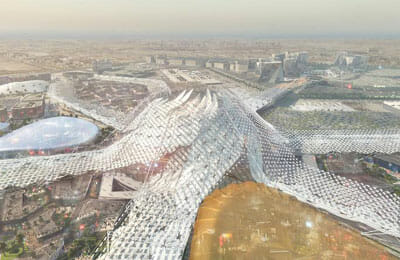 A consortium of US-based CH2M Hill and UK's  Mace have been appointed by  Dubai World Trade Centre for all real estate and construction delivery related programme management services for its Dubai Trade Centre Jebel Ali development.
The master district development will also host Expo 2020 Dubai within a secure gated area when the six-month event debuts in October 2020.
Their successful appointment at the end of the rigorous procurement process now sees CH2M HILL-Mace providing full-service consultancy, real estate programme management, design, construction and operations management for the end-to-end development and delivery of Dubai Trade Centre Jebel Ali and the Expo 2020 Dubai site.
Core precincts on the site, which will be ready for Expo 2020 Dubai, are being programmed with a strong legacy focus minimising redundancy and expediting transition to the planned signature end-state development reflecting the vision of HH Sheikh Mohammed bin Rashid Al Maktoum, Vice President and Prime Minister of the UAE and Ruler of Dubai, to create the prototype smart destination for 'purposeful innovation', retaining a core focus on youth and culture, establishing Dubai as a global city of the future, said a statement.
Post Expo 2020 Dubai, which runs until April 2021, the site aims to continue to inspire the region's youth through the delivery of an inclusive environment that fosters cultural learning, collaborative co-creation and business in a complete destination proposition.
CH2M HILL-Mace brings a wealth of experience in the sport and events arena, having joined forces in the past on several occasions including most recently to deliver the London 2012 Olympic and Paralympic Games. Separately, CH2M HILL played a strategic consulting role on Rio 2016, while Mace is the programme manager for the Qatar Public Works programmes and provided strategic programme advice to the organising committee of Astana Expo 2017.
Source:  Trade Arabia
More Info:  http://tinyurl.com/pjtpwu6