Cayan Group Projects worth Dhs1.2bn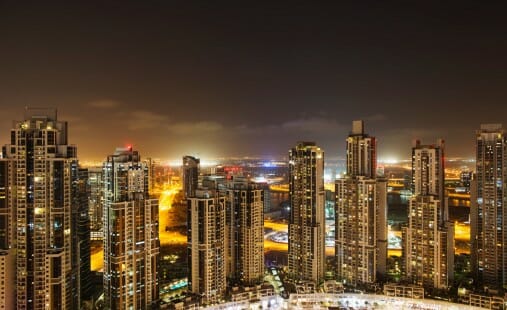 Cayan Group has purchased plots to develop its latest projects in in Dubai's Umm Suqeim area and Riyadh's King Fahed Road.  They also announced they they will develop property projects worth Dhs1.2 billion in Dubai and Riyadh this year.
The company, which developed the world's tallest twisting tower in Dubai, said that it has purchased prime lands in both cities to develop the projects.
In Riyadh, it is planning to develop an office building in its recently acquired plot in King Fahed Road.
In Dubai, the company is planning to develop an upscale residential and hotel apartment towers in Umm Suqeim. The project is expected to cater to the rising demand for residential properties in the area, a statement said.
"The strategic land purchases as well as our upcoming landmark projects in Dubai and Riyadh form part of our comprehensive plans for 2015," said Ahmed Alhatti, president and chairman of Cayan Group.
"Our new undertakings at the start of the year are fully aligned with the booming hospitality, residential and office sectors in both cities.
"Furthermore, we hope to meet the rising demand from various sectors, especially from the residential segment."
Cayan Group's current portfolio of developments in the UAE includes the world's tallest twisting tower Cayan Tower, Silverene Towers, The Jewels, Dorrabay and Cayan Business Center.
The company also owns Layaly Compound and Samaya in Saudi Arabia along with Broumana Lands in Lebanon.
Danube Real Estate, which launched its second project Glitz towards the end of 2014, said earlier this month that it sold out all units within a day.
Source:  Arabian Business
More Info:  http://tinyurl.com/nbu6ren