California Cities That Offer A Great Expat Lifestyle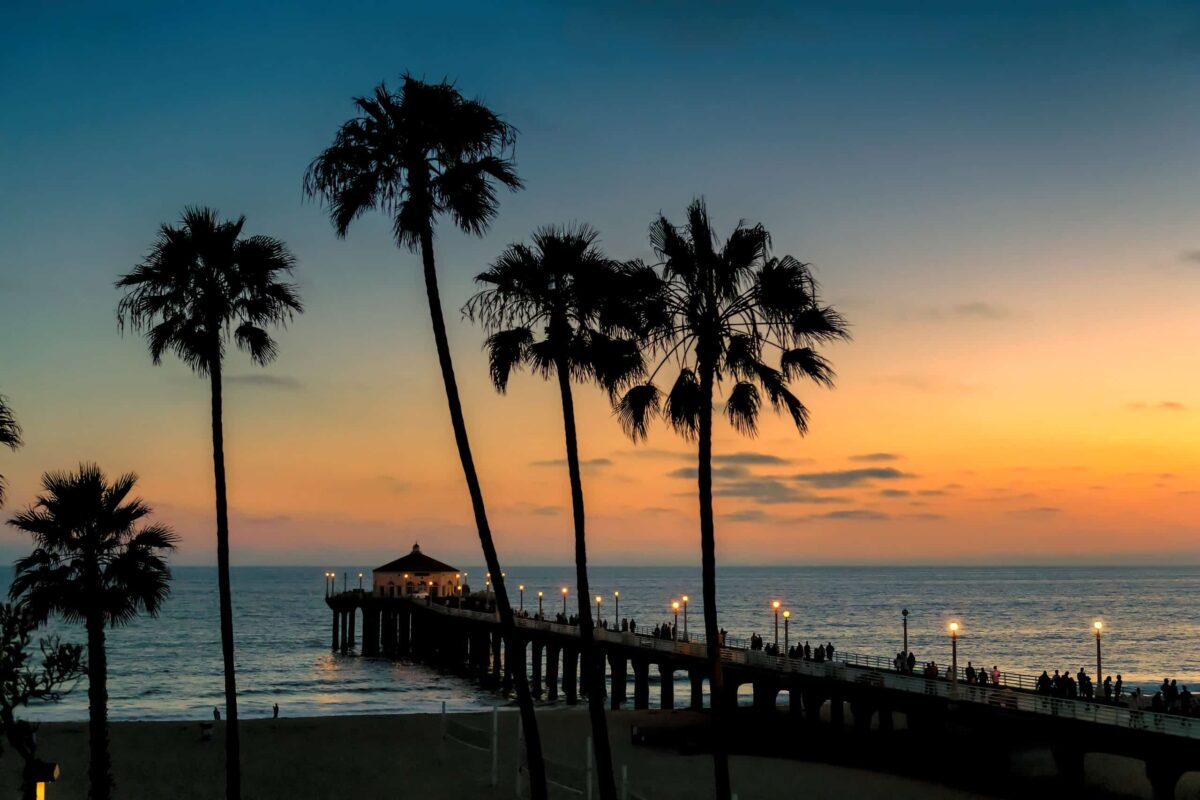 Being an expat and finding your footing in the US sounds exciting from afar, but this way of living comes with some challenges. However, once you get the hang of it and make peace with the fact that you need time to get used to some things, it'll all go much more smoothly. Good research can help you find the perfect place to live.
If you manage to find a city that makes you happy, everything else will fall into place. Here are some California cities that offer a great expat lifestyle that you should take into consideration.
Consider your priorities before diving in
Before digging into the list of California cities that offer a great expat lifestyle, you need to be realistic with what you want. Make a list of your expectations for living in America. This way, you'll see which dealbreakers you're not comfortable tolerating as well as what your future home city absolutely has to have.
Living in California is pricey
Before getting into the California places that offer a great expat lifestyle, make sure you know what you're getting yourself into. No matter the place you're moving to, mortgages for expats aren't cheap. However, moving to California will make you see a whole other level of the word expensive. Make sure that your wallet will be able to handle quite a dent in the first couple of months of relocating here. Once you've found your grounds, it'll be a bit easier to cope and find ways to save some money.
The list of California cities that offer a great expat lifestyle
Here's a list of some great cities in California that are suitable for living as an expat.
Fremont
If you're looking for a place that's already really popular among other expats, Fremont is a perfect choice. It's located in the San Francisco Bay Area and has healthy, friendly, and affluent residents. It's popular for many reasons. The fact that its community got an epithet of the number one happiest place for living in America is undoubtedly one of them. Fremont is also a city that offers excellent career opportunities. Apart from this, it has a pretty low crime rate, a stable housing market, and a great warm climate.
Irvine
If you're in love with Orange County and all it has to offer, Irvine could be an excellent choice for you. It's famous for its family-oriented atmosphere, a thriving job market, crime-free environment, and great weather. It also has a high number of amenities and a stable housing market. It's the third happiest place to live in the US.
Los Angeles
Of course, when people think of California, most of them wander toward the great city of Los Angeles. However, a common misconception is that this city is reserved for dreamers and fame-seekers. LA is a fantastic city for expats not only because of what Hollywood brings into the picture. It's also because of its residents with lower social profiles. Because of an incredibly high number of hard-working individuals, there's not a dull moment here. You can find an insane number of ways to have fun. You never know who you'll run into and what your day will turn out to be. There are great big-city amenities, a flourishing housing market, and a very sunny climate. If you're an outdoorsy person with an affinity for a good time, look no further.
Mill Valley
North of San Francisco lies a great place called Mill Valley. It's considered to be one of the best cities that offer a great expat lifestyle in California. The crime rates are low, and the city's parks, beautiful nature, and fun nooks and crannies are what make this city popular. Both the people who've lived in California their whole lives and those that have just moved there deem Mill Valley to be one of the best places to visit.
Palo Alto
Palo Alto is quite a costly place. Of course, many cities in California are. Nonetheless, the residents that own a home in Palo Alto will tell you that it's worth every penny. Although it's located at the very center of Silicon Valley, it's not as posh as you may think. It's actually filled to the brim with hard-working people that have earned their living. Some reasons why Palo Alto is on the list of great cities for ex-pats are its weather, excellent amenities, booming educational system, and low crime rates.
Relocating to one of the places in California that offer a great expat lifestyle
Once you've gone through the list of cities that offer expats a great lifestyle in California, you need to plan out your move, which you can do with some help from  skymoving.com. Relocation won't be as hard as you may think with the right team on your side. Reliable movers will help you relocate safely and soundly and do so without spending a considerable amount on it.
Resolve all your obligations
You might be moving from a country where the laws and regulations are entirely different from those in the US. If that's the case, try taking a step back. Have you researched everything necessary before making this big change? Educating yourself on everything you'll need to do before moving to one of these Cali cities is imperative. Of course, you won't be able to get US citizenship right away. However, there are multiple other documents and forms you'll need to fill out before you can begin your new life.
Don't forget to enjoy
Once you have decided which one of the California cities that offer a great expat lifestyle suits you best, don't lose track of why you wanted to relocate here in the first place. Getting caught up in work and obligations is normal. Nevertheless, don't let yourself fall into a rut. Once you've had some time to settle down, do all the things you came here to do. Visit the cities and places you've planned on visiting and enjoy your stay.