Buying Property In France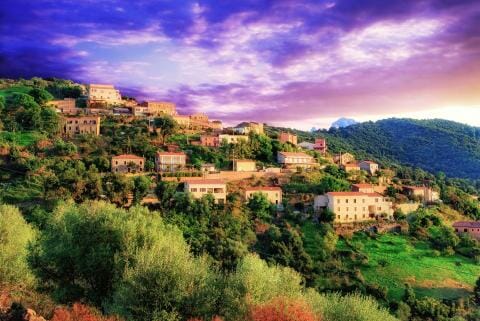 The property buying system in France is completely different to what you might experience elsewhere. It is better regulated than in many countries, making a purchase safer, but more expensive.
For a start, agents (immobilier) are licensed. They will have a Carte Professionnelle, be professionally insured and work under the Loi Hoguet, their code of conduct. They may well be within a professional body such as the FNAIM, with its own additional rules.
Agents charge the seller around 5-7% of the price, which is usually included in the advertised price. Being such a high percentage, many sellers opt to sell privately with an A Vendre or AV sign.
Mortgages of up to 85% loan-to-value are available from the big French banks, some international banks such as HSBC and Barclays, the French post office (La Poste) and 'mutual' banks such as Crédit Agricole and Crédit Mutuel, with interest rates historically lower than in the UK.
On top of the purchase price, allow for 7-10% in fees and taxes, including the notaire's fees of around 1%.
When you are ready to look, you have three main options. Firstly to drive around the area looking for A Vendre signs and knocking on doors. Secondly, to visit local estate agents in their premises or websites and make contact. Thirdly, to sift through a "portal". These are sites listing thousands of properties from hundreds of agents. The biggest portal in France is www.seloger.com but there are also British-run portals such as www.1st-for-french-property.co.uk. When you see what you like you will be directed through to the relevant agent.
When you find what you like, make an offer. Even a verbal offer is generally regarded as binding, but it is best to make the offer in writing. Many French buyers will not use a lawyer, but at the very least as a foreigner in unfamiliar territory you should appoint you own notaire. Don't forget, the agent is working for the seller, not the buyer.
Do not pay any deposit at this time. Before the sale proceeds the seller will have to pay for certain tests – the Dossier de Diagnostic Technique (DDT) – covering such concerns as asbestos, energy efficiency and termite infestations.
Most sellers will wait to receive an offer before doing these, which often replaces a survey when locals buy from each other. Many non-French buyers, however, will want a proper structural survey.
With the offer accepted and tests completed, you will be asked to sign the compromis de vente, drafted by the agent or notaire, and pay a 5-10% deposit to the agent or notaire. The compromis will be binding subject to agreed conditions, such as a mortgage being secured or planning approval. After signing you have a seven-day cooling-off period during which you can withdraw via a registered letter and get your deposit back.
Around 8-12 weeks later the acte de vente, completion, should be ready. You will sign this at the notaire's office, having transferred the remainder of the purchase price and insured the property. On signing you are given the keys.
Off-plan and new-build buyers are also well protected, with bank guarantees in place for each new development to ensure it will be completed even if the developer or builder goes bust. Buyers also have a ten-year guarantee. Fees are 2.5-4% for new build property but VAT is 20%.
By Christopher Nye