Buying Property In Cyprus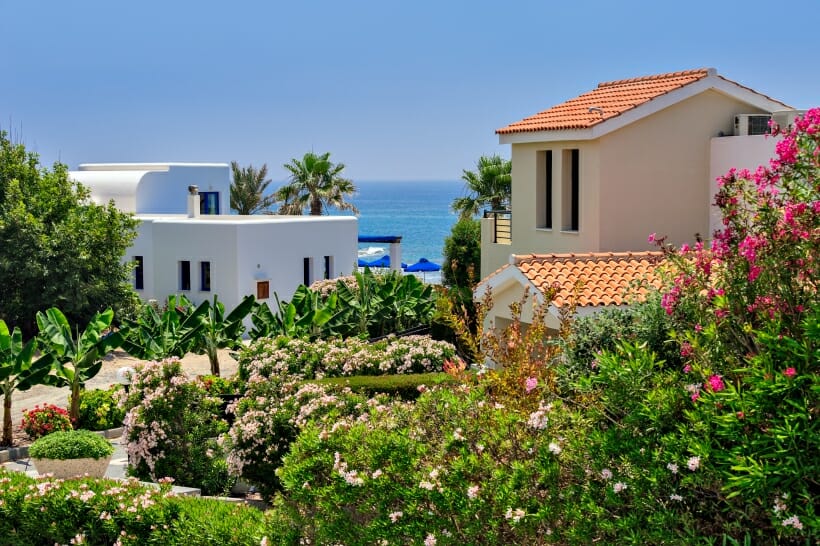 Buying in Cyprus has the advantage of English being very widely spoken and there being no great difference between prices for 'locals' and expats, which you see in some countries.
When it comes to selling property to foreigners, however, developers and agents in Cyprus have made a few mistakes in the past. Some encouraged buyers to use Swiss franc mortgages, some developers secretly mortgaged the land on which properties stood, the government failed to issue title deeds. You still see dodgy operators selling time-shares on the prom.
The good news is that there is now an intense focus on ethical selling and the government has stepped in with new laws to protect buyers. There is also a huge amount of information available and a good choice of English-speaking agents, all of whom must be licensed and regulated by law. A good resource is the Cyprus Property News online newspaper which covers the market in great depth, in English.
Before looking in Cyprus it is sensible to set yourself a few groundrules. The first is, are you willing to buy in Northern Cyprus, the section of Cyprus illegally held by Turkey since the 1970s? Most buyers stay well clear. Are you willing to buy a property without title deeds, which there have been long delays in issuing? Again, most buyers avoid anything without deeds issued, but there are protections, known as Special Performance Laws, for those who don't. The key point is to have a good lawyer acting only in your interests.
Although based on English law, there are some differences to the process of buying property in Cyprus. You may be asked initially to pay a 'reservation deposit' of a couple of thousand euros or 1% of the property price, to take it off the market and prevent gazumping. Although the sum isn't huge, you should still have an independent lawyer check it over first.
Your lawyer will now undertake some vital searches on the property, checking that the sale has been agreed by all the owners, that there are no outstanding debts on the land, and that all planning permissions are in place. The presence of historic monuments and certain trees on your land can all complicate matters, as will being close to the seashore.
Next, the lawyer will draw up a contract of sale, stipulating the conditions of the sale. When each party signs this, the buyers pays 10% of the sale price as a deposit. The buyer can assign power of attorney to sign the document if they don't wish to be in Cyprus for it. For off-plan, new-build property the deposit is likely to be 30% followed by stage payments as the building continues.
When the sale is registered at the District Land Registry office, the balance of money, stamp duty and any other fees are paid.
For new-build property you will pay VAT of 19%. For resale property, real estate transfer fees are between 3% for property up to €85,430, 5% up to €170,860 and 8% for property above that. You can reduce that by buying in two names if you are a couple. Stamp Duty is 0.15% for properties up to €170,860 and 0.20% for properties above that. Legal fees are usually 1-2%. Agents' fees of 3-5% are normally paid by the seller.
By Christopher Nye