Buying Property In Australia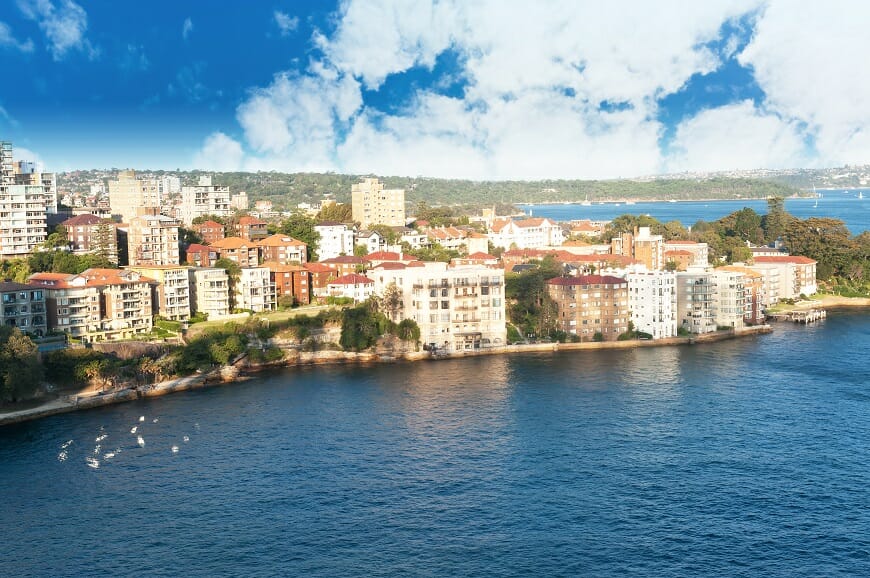 The first thing to know about buying property in Australia is that foreigners do not have an automatic right to own property. Unless you are married to an Australian or hold a permanent resident visa or special category visa (as New Zealanders do) you will need to apply to the Foreign Investment Review Board (FIRB). They take around 40 days (to a maximum of 140 days) to approve your application.
Foreigners are normally restricted to buying new build, off-plan property or redevelopment of an existing property to create more homes. The idea is to increase supply for local buyers too. You can apply for the forms at www.firb.gov.au. Approval will be based on an individual address, you cannot get 'in principle' approval and neither can you apply retrospectively after buying a property – you would have to sell – so any contract you sign must be contingent on you getting FIRB approval
Furthermore, planned new rules impose a charge per application of AUS$5,000 (AUS$10,000+ for million dollar properties and each million thereafter) and strongly increase fines for infringement.
Those holding a temporary visa, however, are generally allowed to buy an existing home (not an investment property), but must sell it when they leave.
Estate agents in Australia should have a real estate licence issued by their state. Usually the agent effectively works for both buyer and seller and the fee comes out of the selling price. However you can pay extra for a buyer's agent who will represent you and your interests, including finding properties, negotiating, bidding at an auction and obtaining inspection reports. Sharp practices are not allowed by Australian agents, who could lose their licence for, for example, constantly contacting a client.
You can employ either a lawyer or a conveyancer. Both are licensed and indemnified against negligence, mistakes and dishonesty.
The buying process can vary slightly between states. In New South Wales (NSW) there is a five-day cooling off period whereas in Western Australia (WA) there isn't. In WA the process of buying is via an 'Offer and Acceptance' letter. In the example below we use NSW. Most states have official websites which explain the local processes.
In NSW, when you make an offer, which you can do either verbally or in writing (including email) you will usually be expected to pay a deposit of 0.25% as an 'expression of interest', which for an $150,000 home is $375. This does not, however, guarantee anything and until the exchange of contracts you can still be 'gazumped', where another bidder makes a higher offer. If the deal collapses at this stage your money is returned.
Legally, the selling contract has to be prepared before the house goes on sale and can be viewed at any time. Exchange of contracts is where the deal is agreed and signed. There is then a five-day cooling off period (if you pull out now you will lose your 0.25%) after which you must pay another deposit to bring it up to a total of 10%. You can request that this be speeded up or slowed down if the seller agrees.
Following this, but before completion/settlement, your solicitor will be conducting searches and checks on the property, proving it is legal, has no encumbrances and that the vendor has the right to sell it. If the FIRB rejects your application the contract will be rescinding and your deposit returned, so long as you had specified that the sale is contingent on FIRB approval.
Finally, some six weeks after exchange of contracts will be the Settlement, where the rest of the purchase price is paid along with all fees and taxes, and the house is yours.
Many more properties in Australia are sold at auction than in most countries. The difference in process is that when the hammer falls the contract is exchanged and the 10% deposit paid at the auction itself. There is no cooling off period.
Strata Title is an Australian invention, a type of ownership specially designed for apartments (or 'units', as Australians usually know them) with shared areas.
Property buying is relatively cheap in Australia, normally 5-7%. This is comprised of: Land Transfer Tax which varies between states, government taxes, legal fees paid to the state, which are 1-2% of the purchase price, your own legal fees, termite and pest inspection, survey (optional), strata inspection (for apartments) and buildings insurance.
By Christopher Nye