Buying Or Refinancing A UK Property? A Guide For British Expats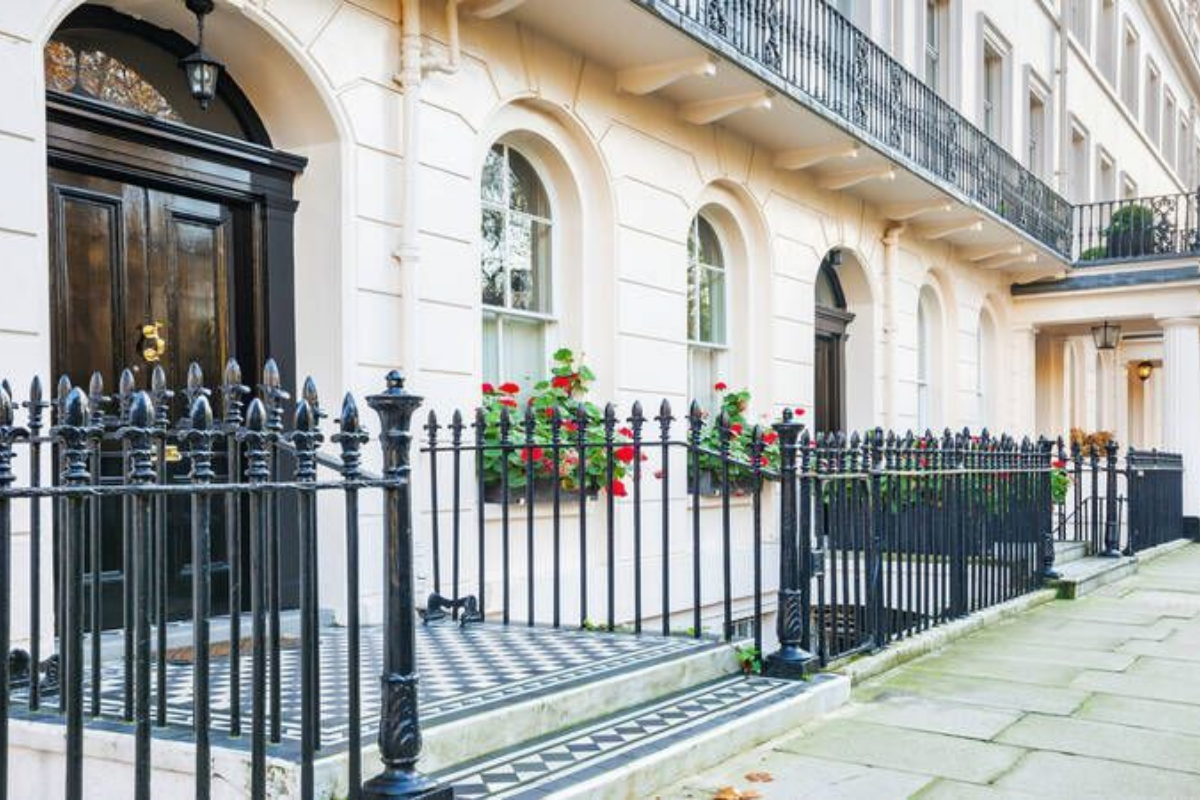 If you're living and working overseas as a British expat, you'll probably still have your eye firmly fixed on the UK property market. But it can be difficult to get the property finance you need, as many mortgage lenders will see you as a higher risk.
Written exclusively for Expat Network by Clifton Private Finance
Whether you're a first-time buyer, looking to re-mortgage a property you already own, or need to buy-to let, the process of securing mortgage finance from abroad can be both time consuming and riddled with complications.
At Clifton Private Finance, our dedicated team of advisors are experts when it comes to sourcing mortgage finance for expats looking to purchase or refinance UK property.
Here's our guide to help you get the best deal, anticipate the potential obstacles, and why it's a good idea to work with a specialist mortgage advice broker.
What type of property finance do you need?
As an expat, you may find yourself in any of the following scenarios:
You're a first-time buyer ready to get a foothold on the UK property ladder, in need of either a residential or buy to let mortgage.
You already own property, but are looking for a second property investment (perhaps to stay in when you visit home, for family to use, or as a holiday let)
You're returning back to the UK and looking for a new family home.
You already have a residential mortgage, but need to switch to a buy-to-let mortgage to rent it out while you're away
You want to re-mortgage a property you already own – perhaps you're switching from buy-to-let back to residential, or your current mortgage is coming to an end.
Why is it harder to get a mortgage as an expat?  
You may already have discovered that your expatriate status doesn't lend itself to finding a mortgage loan easily. Many high street lenders will be very cautious or turn you down instantly for the following reasons:
Higher risk 
Every lender follows a strict set of guidelines to ensure a borrower's financial credibility. If you're living abroad, its generally harder for them to get the information they need, especially if you have been out of the UK for a long time. If a lender sees you as a higher risk, they'll either flat refuse you, or offer you lending terms at a much higher cost to offset the perceived risk.
Credit History
Due to the limitations of the global banking system, it doesn't matter how successful you are while working abroad, it won't be reflected in your UK credit score. The longer you've lived outside the UK, the more this will affect you – if your UK credit activity has been negligible, your credit score may not be good enough to meet lender requirements.
When many lenders carry out their standard credit score check, and simply refuse you, you'll need to find a lender who will take a more 'considered' view,
Foreign Currency Earnings or Complex Income
Whether you're earning in Euros, Yen, US Dollar, or Dirham, foreign income can be a major obstacle for mortgage lenders.
It can be much harder for lenders to identify an overseas employer to verify the size of your income. The risk of fraud coupled with the extra time and resources needed to make these checks will put many off.
Even if a lender can verify your income, the risk of worst-case currency fluctuations can prompt them to cover themselves by slicing a flat rate of 25% off your income affordability assessment, thereby considerably lowering the amount you will be allowed to borrow.
Your income structure may be complex – if you're self-employed, earning through multiple sources (and currencies), or in irregular patterns that separates you from the norm. Again, many banks and mortgage lenders are not equipped to deal with your application in the appropriate way.
How much can I borrow?
In the eyes of a lender, this always comes down to affordability (how much you earn V's your outgoings). The size of the deposit you can put down will also have a significant impact on your borrowing power.
Most expat mortgage lenders will typically work on a 4-4.4 x income multiple. But this really depends on your personal circumstances, and it can be possible to borrow up to 5.5 x your income.
For residential mortgages, you're roughly looking at up to 90% Loan to value (LTV) – again depending on your individual circumstances.
For Buy-to-let mortgages, the highest a lender will go is up to 80% LTV (subject to your individual circumstances)
If you're a high-net worth individual, it may be possible to secure higher lending via a private bank.
Why go through a specialist mortgage broker?
There's no doubt that a specialist mortgage broker will increase your chances of finding the best expat mortgage solution. For all the reasons we've outlined, finding attractive terms to suit you can be almost impossible if you approach a traditional lender directly.
A mortgage broker will speed up the application process, anticipate all the issues, and make the whole process from beginning to completion, much smoother.
Sometimes, time is of the essence. You may spot an opportunity to buy while you're on a visit home and need to move quickly. Trying to do it yourself can be both time-consuming and stressful.
A specialist broker will have established relationships and access to specialist mortgage lenders you won't be able to approach yourself.
A broker can assess your situation, and using their wide knowledge of the lender market, pinpoint the right lender to approach who will most likely accept your application.
Countries you may be living, and where we can help
Wherever you currently live or work overseas, our expert advice and services are available to you:
Europe
USA
Australia
New Zealand
United Arab Emirates
Saudi Arabia
Japan
Hong Kong
Singapore
British Virgin Islands
Cayman Islands
The Caribbean
Read a selection of our client's stories here 
Clifton Private Finance
A specialist mortgage & finance service for expats providing:
Expert advice on UK mortgage and property finance from £150,000
Access to banks, private lenders and wealth managers that offer British expat mortgage solutions
Advice on complex and foreign income
Short and long-term lending options
Highly professional and bespoke service
Clifton Private Finance is a UK-based, FCA regulated mortgage broker.
We have strong connections with all the UK's top mortgage lenders for expats, meaning we can help find you a leading market solution in line with your requirements.
Call us on +44 203 900 4322 to discuss your requirements.
Or complete an enquiry form and we will respond within 24 hours