Brooklyn NY Is One Of The Best Neighborhoods For Expats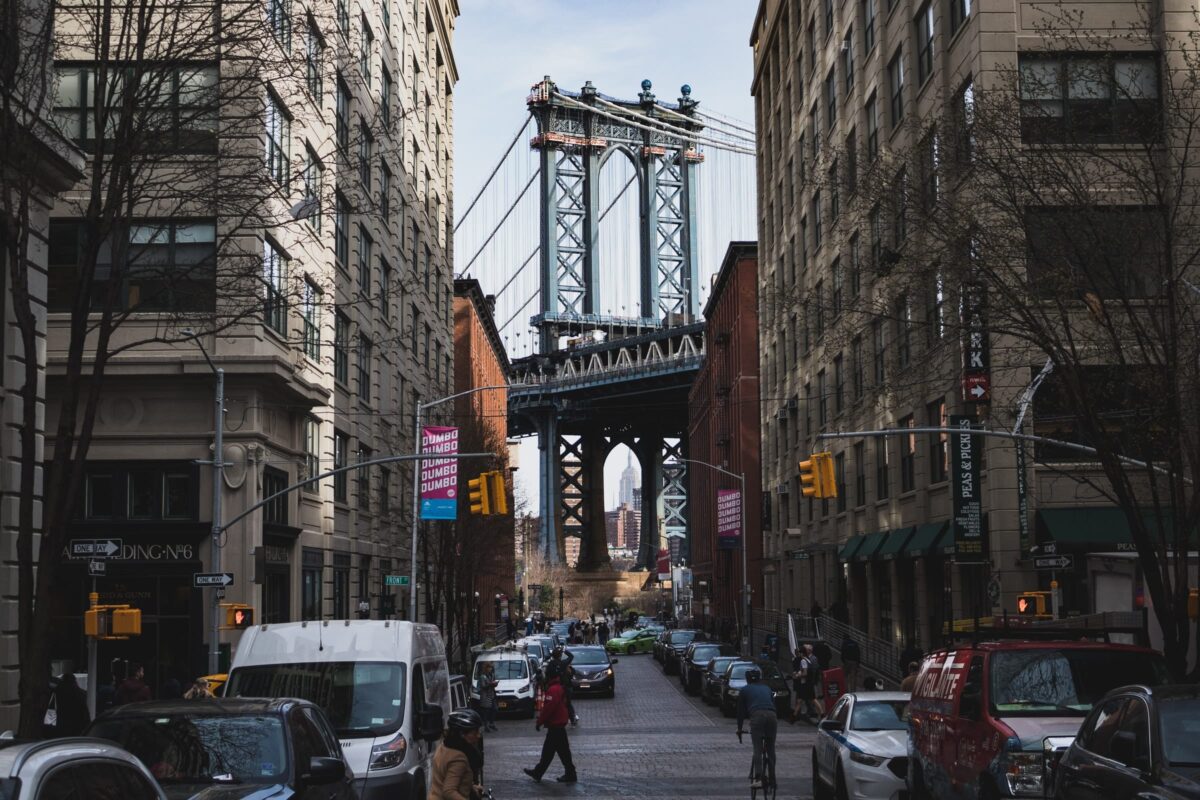 New York City leaves nobody indifferent, and that's a fact! Some would even say it's the greatest place in the whole of America! What makes it unique is the distinctive vibe that each of its five boroughs has. From the ever-glorious Manhattan to the culturally diverse Queens, hip-hop-dominated Bronx, secluded Staten Island, all the way to the artsy Brooklyn, NYC has a bit of something for everyone and is one of the best neighborhoods for expats.
In recent years, however, Brooklyn has managed to outshine the other boroughs and is now considered by many as one of the Big Apple's best neighborhoods for expats. And it's certainly not without merit! But why is Brooklyn, NY one of the best neighborhoods for expats? Let's dive deeper to find out!
What makes Brooklyn one of the best neighborhoods for expats?
Brooklyn has, over the years, seen a high influx of newcomers. Not only those coming from different parts of the country but also those relocating from abroad. The neighborhood itself is a proper mix of cultures, with as many as 200 languages spoken in the area! Additionally, with a variety of expatriates already living here, finding your community in Brooklyn isn't at all hard! Perhaps, that's why many people think of it as one of the best places in the US to settle in. That, combined with the following traits of this wonderous borough, definitely makes it a city part worth exploring.
Brooklyn is its own city
Brooklyn is extremely populous! More populous than the majority of cities in America. With 2.5 million people inhabiting it, Brooklyn is, in a way, kind of like a city of its own.
People of all races, nationalities, and religions are welcome in the area, and that's one of its biggest appeals! You can see them all coexisting peacefully, mixing, and giving the neighborhood a unique feel that can't be experienced elsewhere.
Apartments tend to be larger
Or rather, larger than the ones you typically see in other parts of New York. They still aren't the biggest ones you've ever encountered but should be able to provide enough room for essentials and then some.
Lack of storage space is a common issue, though, even in Brooklyn's somewhat more comfortable apartments. Luckily, it isn't one that you can't overcome! Lots of affordable units are available in the area that you can use to store your belongings. Both temporarily and long-term.
Brooklyn is cheaper
In terms of affordability, Brooklyn, NY is one of the best neighborhoods for expats! Compared to next-door Manhattan, it's more than reasonably priced! However, with the real estate market in Brooklyn recently booming, the community has also started seeing an increase in prices. And while you are certainly in for a cheaper living experience, don't expect to spend an insignificant amount of money. After all, it's still New York!
The borough features mesmerizing art
Many would say that the Brooklyn art scene is eye-catching, and they aren't wrong. Various cultures heavily influence the neighborhood, and it's precisely from those cultures that unordinary art was born. You can always hear music coming from the bars regardless of the time of day or night. Art galleries are plenty, along with theaters. Streets are adorned with graffiti, and it's a sight plenty of newcomers aren't exactly accustomed to – the one that makes them fall in love with the place!
Tranquil parks
A part of residing in New York City, or Brooklyn, to be exact, is having a chance to spend some time away from the hustle and bustle of the streets. Spend some time in nature, in one of the parks that the neighborhood is full of! Sure, none of them is as big as the legendary Central Park, but nobody said they weren't worth visiting! Places like Prospect Park, McCarren Park, and Brooklyn Bridge Park are extremely popular among residents looking for peace and quiet.
It's a kid-friendly place
Not all parts of NYC are ideal for families with children. But Brooklyn is! With apartments being larger and a plethora of parks to take strolls in, it's no wonder it's among the best neighborhoods for expats, or rather, expat families. More and more venues are becoming kid-friendly as well, allowing parents to take their kids, well – anywhere they like.
It's a borough of various neighborhoods
There are more than thirty neighborhoods in Brooklyn, but who's counting. Every single one of them has its own, one-of-a-kind vibe that absolutely can't be matched! We could easily say that these areas are as unique as the people who live in them. Furthermore, each of them has a rich history to be proud of. The most prominent ones are:
Red Hook – A serene neighborhood that gives off a small-town feel.
Brooklyn Heights – The one where most of Brooklyn's wealthy residents dwell in. It overlooks the Brooklyn Bridge along with Lower Manhattan. It's considered one of the most expensive neighborhoods in the area.
DAMBO– Short for Down Under the Manhattan Bridge Overpass, this one is currently the trendiest neighborhood. It's home to only about a thousand people, and it's typically a neighborhood only the rich can afford. It features high-rise buildings and several startup companies.
Williamsburg – Just north of Brooklyn Heights, DUMBO, and Red Hook, is Williamsburg, a place with a bustling night and art scene. Its renaissance atmosphere has recently managed to attract plenty of expatriates, turning it into one of Brooklyn's most popular areas.
Final words
While the rest of New York City may provide you with the typical American lifestyle, Brooklyn can provide you with a more original way of living. The place is incredibly mixed, with people of different colors and cultures living together. When we consider the diversity, it's easy to understand why Brooklyn, NY is one of the best neighborhoods for expats looking to feel at home. As a bonus, it is also an area full of positive traits that ultimately make it a great place to reside in overall.