British Property Buyers Return To Europe After Brexit And Covid-19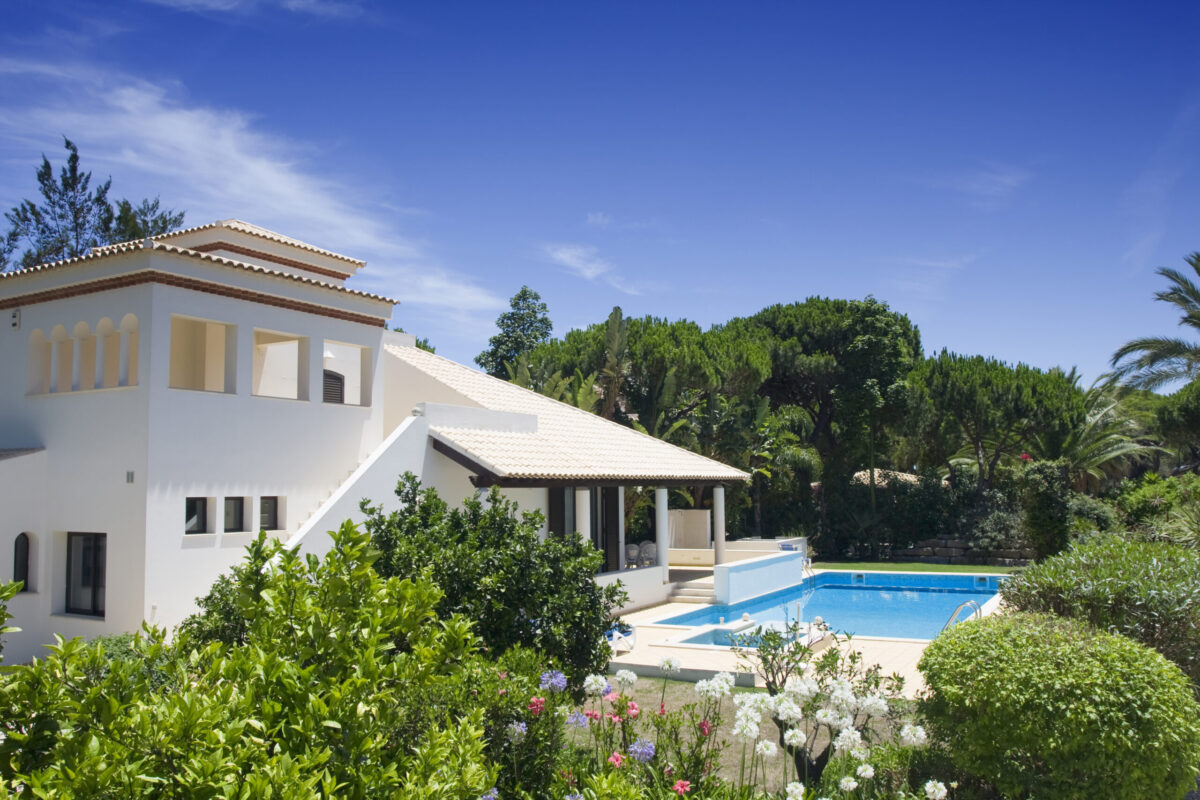 A recent survey by Property Guides looked at whether British property buyers had been put off their plans to buy abroad by Brexit and Covid.  The results show that the vast majority of them still planned to proceed with their purchase.
The transition period for Brits to retire to European Union countries without the need for a visa ended just over a year ago, on 31st December 2020.
While there was a rush from mid-2020 onwards to beat the transition period and claim residency in Spain, France, Portugal and other EU countries, there were plenty who missed out due to Covid restrictions or for many of the older demographic because they were instructed to shield by the UK government.
By the time that vaccinations were offering protection for retirees abroad, the transition period had passed and a visa is now required for stays within the EU of more than 90 days in every six months.
So, Property Guides wanted to know if Brits who missed the deadline were giving up on their plans or ploughing ahead regardless.
Property Guides Survey
Property Guides asked 900 British property buyers between 30/12/21 and 11/1/22, all of whom had said they intended buying abroad last year, if they had bought as planned, were still going ahead, or had given up.
Went ahead and bought last year:          11%
Still planning to buy:                                    85%
Given up on their plans:                              4%
Of the few who had given up, for now, most had been planning a retirement to Spain. The average time they'd been planning the move was 5 years, so they were waving goodbye to long-cherished dreams.
Of those 11% who had already bought, or were in the process, Spain was by far the most popular choice.
Interestingly, those who were delaying or abandoning plans altogether were mainly retirees and those who completed on a purchase were predominantly buying holiday homes or investments.
The vast majority of respondents still planned to buy but were delaying plans. The biggest blame for the delay fell on continuing worries about Covid, which was mentioned by 57% of people. After that, more than 1 in 3 were still hazy on post-Brexit procedures. The remaining 30% just hadn't found the right property.
The overall picture, then, is that a small number of those British property buyers planning a retirement abroad, mainly to Spain, have abandoned their plans, for now. However, those buying an EU holiday home have carried on, unaffected by post-Brexit rules and a large number, the vast majority in-fact, are still progressing with their plans to buy or retire abroad.
France is the most popular country for those still planning to buy, with 52% of the respondents, followed by Spain with 27% and Portugal and Italy some way behind on around 7% each.
Around two thirds are planning to retire abroad, 1 in 5 a holiday home and 7% an investment or move for work.
The way ahead for buyers in 2022
The good news is that a year on from Brexit, as many of us had hoped and predicted, the scare-mongering headlines and fears about Brits being thrown out of our favourite countries, or even being made to feel unwelcome, have not come to pass. Instead, procedures are being worked out, simplified or quietly solved.
Good news on healthcare
The best news for retirees to the EU is that the current system whereby British citizens of retiring age can get free healthcare abroad with an S1 form is continuing. They will need to be a resident in the EU country abroad, but it removes the worry for retiring Brits with pre-existing conditions, who feared they might be uninsurable or the cost prohibitive.
For those visiting holiday homes, again, pre-Brexit fears have not been realised. The EHIC has simply been replaced by the GHIC, and free emergency healthcare will continue. Even so, they are encouraged to take out private insurance.
No end to freedom of movement
The clear evidence is that whatever the rules on freedom of movement, plenty of EU countries are keen for well-heeled British property buyers to come and live there.
In Spain, the president of the Valencia region which includes the Costa Blanca, said he wanted: "Brexit to be as Brexit-less as possible" and that "recovering the British market is a priority for the Valencian Community". They want the current 90-day rule to be extended to 6 months.
Portugal has always welcomed "third country nationals", as Britons now are in Europe, with a range of visas, including the golden visa for those buying a property over €500,000, and the rather more affordable D7 visa. This offers a visa for those who can show an income (above Portugal's minimum wage) without working in Portugal.
Spain and France have similar visas, and France's only requires you to show an income of €1,250 per month.
Greece and Cyprus have golden visas too, while Greece also offers a low tax scheme for retirees, all designed to encourage us to move there.
So, an end to freedom of movement? Not really. Villages in southern Italy with populations under 20,000 are offering a 7% flat rate tax when you become resident there in retirement. Then there are the famous "one euro homes" in Italy, yours for that price so long as you commit to doing them up using local craftspeople. A similar scheme operates in some less touristy areas of Spain.
Conclusion
British people have always found ways to move abroad. From the days of empire, to the move to Australia, New Zealand, Canada and the Caribbean, and the more recent rush to the sun from the 1980s, well before 'Freedom of Movement', those with the motivation and ambition filled in the forms, or paid the experts and lawyers to do it for them.
Property Guides see that continuing in 2022, as the pandemic becomes something we all just live with, and the word Brexit is heard less and less.
You may find these related articles useful: