Black & Veatch wins design of plant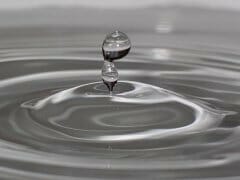 Black & Veatch has been appointed as design and engineering consultant for a desalination plant that will give a dramatic boost to water supply in Jeddah, Saudi Arabia's second largest city.
Saudi Arabia is the world's biggest producer of desalinated water. Saline Water Conversion Corporation (SWCC)'s Jeddah 4 scheme will enhance water resources for the city's five million people by creating a 400 mega litres per day (mld) reverse osmosis plant. When completed, Jeddah 4 will be among the kingdom's largest desalination plants.
"An augmented water supply is central to the prosperity and continued development of Jeddah. SWCC, through critical infrastructure projects such as Jeddah 4, has proved highly effective in addressing the kingdom's water requirements," said Mazen Alami, Managing Director, Middle East at Black & Veatch.
Jeddah 4 will be tendered on an engineer, procure, construct (EPC) basis. Black & Veatch will be responsible for studies of site and adjacent sea conditions, conceptual process and engineering design, and preparation of tender documents. In addition Black & Veatch will support SWCC during the tendering and award of the EPC contract.
Source: The Construction Index
Link:  http://tinyurl.com/ko4pmtq