Biggest Expat Communities In Louisiana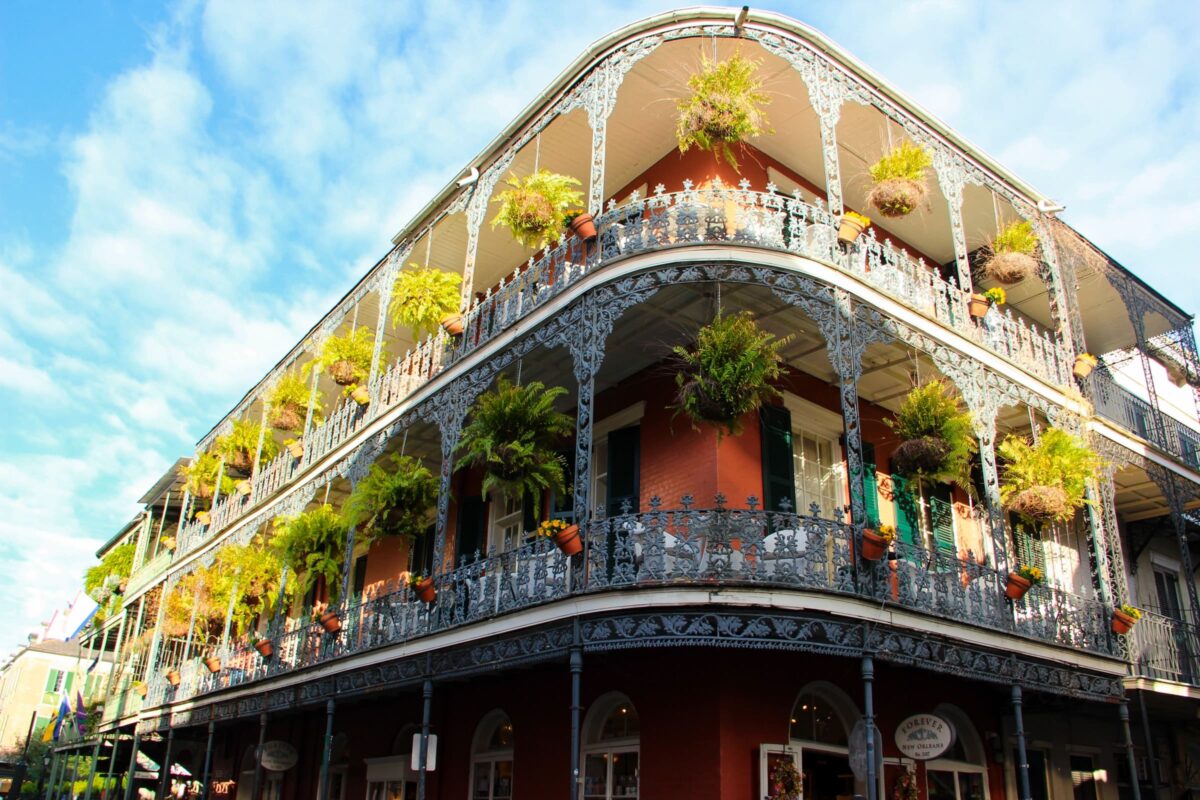 Louisiana is not just one of the most beautiful states in the US, but it's also one of the most diverse. Most people know it for its mild climate, low taxes, and amazing scenery. However, the Bayou State has a lot more up its sleeve. Over the years, many expats have come here and called this place home.
That's how some of the biggest expat communities in Louisiana were created, and that's how things still are today. But thanks to the long history, you can see French, Spanish, African, and Southern American influences all around. So, life here is delightful and varied.
With such rich history, it's easy to assume that there's an expat community in every town here, and you wouldn't be that far from the truth. However, the cities we're about to talk about have the most prominent communities. So, if you're planning to move to the USA, be sure to choose one of the places from our list.
If you want to join a strong expat community in the USA, Louisiana is the place for you.
Alt-tag: Four people talking about the biggest expat communities in Louisiana.
Now, let's look at the Louisiana cities that expats love the most. We'll talk about why these are so special, and you'll probably fall in love with most of them right away. Hence, consider yourself warned.
New Orleans
New Orleans is the biggest city in the state. So, it's not a surprise that it comes out as the first place for the number of amenities it offers. It's a place that lets you live in the heart of the action. You won't miss any opportunities or activities if you're here.
And since almost 400,000 people live here, you won't lack friendships either. Expats in the city are well connected and host all kinds of events. Thanks to this, you'll never feel lonely. You only need to join a forum or two, and you're all set.
Let's talk neighborhoods now. As with any big city, some are more sought after than others. If you can afford to pay rent of around $1,200 a month, go for Marlyville-Fontainbleau. It's the best place for a family, and educational standards are high. But, if you're looking for something more affordable, look into Lake Terrace and Oaks.
In essence, you'll enjoy New Orleans if you love big city living. You'll get all the hustle and bustle you're after. Of course, moving here will come with its own set of problems. But don't let that discourage you. If you need some help putting down roots here, there are always reliable residential movers you can count on.
Scott
The next place on our list is relatively smaller than New Orleans, and it is a suburb of Lafayette. The median age here is 31, so there's a lot of youthful energy and enthusiasm in the air.
The average salary in Scott isn't the highest in the state, but there's plenty of work to be found here. And that's exactly why so many expats picked this place to call home. With time, it developed into one of the biggest expat communities in Louisiana. On top of that, it's not an expensive city to live in, so you will save money along the way.
Also, if you want to live in a healthy place, Scott is a great choice. It has an air quality score of 33, and it's a very clean city, so we're sure you'll like it.
Baton Rouge
Everyone has heard about the state capital and the second-largest city of Louisiana. It's a place full of diverse neighborhoods with high livability scores. And there's a reason why life here is so good. Baton Rouge is an industrial center for the state.  If you're looking for a job in one of the following industries, this is a good place to start.
Medical
Shipping
Research
Petrochemical
Technology
Clearly, it's a great city for young professionals. But that's not everything it has to offer. The local economy is booming right now. So, if you had any ideas for starting your own business, congratulations; you can prepare your moving abroad checklist since you've found your new home. Entrepreneurs and investors are keeping their eyes on this place. And that makes it easy to get noticed.
All of this, of course, doesn't mean that Baton Rouge is all about work. In fact, it strikes a great balance of work, rest, and leisure. And with so many like-minded expats all around, you'll settle in just fine.
Baton Rouge not only has one of the biggest expat communities in Louisiana, but it's also an industrial center.
Metairie
In the past, Metairie was a farming place. Nowadays, however, things have changed. The city developed, and pastures became parks. But, this means there's still lots of greenery among tall buildings. One of the first things that make it stand out is the location. You'll find yourself right between New Orleans and Lake Pontchartrain. You can commute to the city for work, and still live closer to the wilderness.
The area has a sporty vibe to it. Baseball is big here, and many sports facilities are scattered around the city. So, if you're the kind of person who loves to stay fit and healthy, this might be the place for you. On the other hand, if you're more of a spectator, you'll have plenty of things to watch and cheer for.
However, what makes Metairie special is ethnic and racial diversity. Expats from all over the world found their luck here, and you can do the same. When you move here, you get a chance to learn about the American people and lifestyle in the best possible way. It's worth mentioning that the city has one of the lowest crime rates in the state, but the homes are expensive, which is the only downside of life here.
Conclusion
Now you know where are the biggest expat communities in Louisiana. No matter what you're looking for, one of the cities from this list will tick all the boxes. And whichever of them you choose, you can be sure that there will be a community to greet you with open arms.