Best Areas In Washington DC For Expats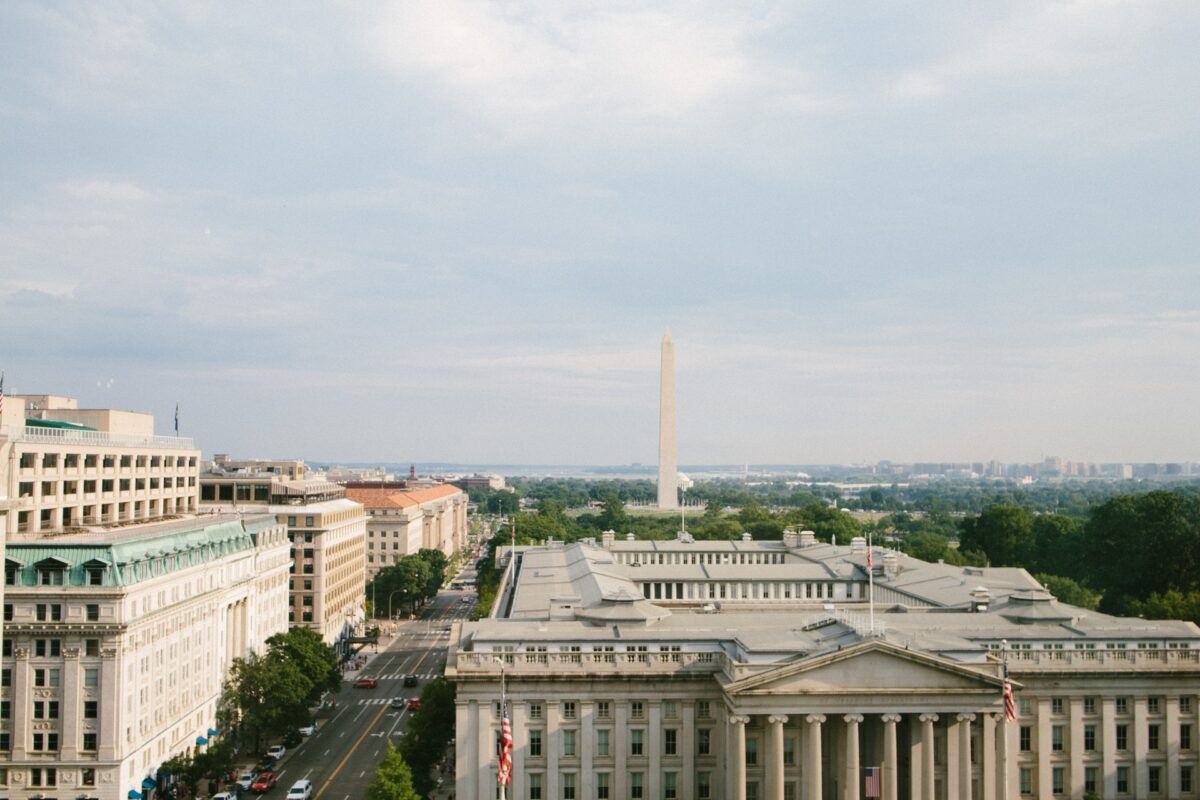 Relocating and living in America is exciting but can be very different from what you're used to in your home country. This is especially true when it comes to Washington DC. Therefore, it's essential to prepare and know what to expect. For that reason, we've gathered tips for living as an expat in DC. And to help you find a place to settle, we've prepared a list of areas in Washington DC for expats.
Living as an expat in Washington DC
The capital of the United States is known for attracting many foreigners and not just for tourism. Usually, people from all over the world move to DC to work at embassies, non-profit organizations, international organizations, trade unions, or universities. There are plenty of international students coming to study at one of the great universities in Washington, such as Georgetown or George Washington University.
Prepare for living in Washington DC
No matter what your reason for moving to Washington DC is, here is what you need to know before you get there:
The cost of living in Washington DC is relatively high, so it's good to be prepared for it, especially if you're coming from a small town. Do your research depending on whether you plan on buying a home in Washington DC or you're looking to rent.
There are plenty of meetup groups and organizations for expats you can join to help you have an easier transition. It will be much easier for you to adjust when you meet a large international community in Washington.
If you are moving with your kids, you'll be happy to hear that Washington is home to some of the best schools and offers excellent education opportunities.
Most people in DC use public transportation as it's well connected.
When it comes to your relocation, make sure to hire local movers to take you to your new neighborhood. They will be familiar with traffic conditions and other essential details about the area. This way, you'll ensure you have a smooth and simple relocation.
From rowing and golfing to fantastic restaurants and night bars, there is always something to do in Washington DC. It all depends on what you like and enjoy doing.
The best Washington DC neighborhoods for expats
After you gather everything you need to move to America, it's time to look for a perfect Washington DC neighborhood to settle. Further in this article, you can find our choices of the best areas in Washington DC for expats.
There are many lovely areas in Washington DC for expats.
Capitol Hill
If you want to be as close as possible to the political center of the world, Capitol Hill is the place to be. It's one of the largest historic residential neighborhoods in Washington. Located above the US Capitol building, this location is easy to walk to.
This area mainly comprises old houses that represent different styles and periods. This place is home to great markets and restaurants. For instance, a famous Eastern market is located there and a weekend flea market. While you're there, make sure to check out the Folger Shakespeare Library.
Woodley Park
If you want to be close to nature and have access to stunning parks, Woodle Park is the place for you. It offers tree-lined streets and quick access to Rock Creek Park. Also, as it's very close to Smithsonian National Zoo, this neighborhood is very sought-after.
Georgetown
The first association to this neighborhood is the famous Georgetown University, one of the most prestigious universities in the entire US. Being one of the oldest neighborhoods in the city, it offers many old high-end stores, restaurants, and bars. It's especially attractive for young expats who moved to Washington to study or start their careers.
Dupont Circle
One of the most sought-after neighborhoods in Washington DC is Dupont Circle. This area has plenty to offer in terms of culture, restaurants, bars, shops, and many more. It has a circle in its name as it's literally a traffic circle with a fountain where people come to hang out and enjoy the neighborhood atmosphere.
This area is also home to several famous museums such as Philipps Collection or National Geographic Museum. Many embassies are located here, too, as well as famous bookstores such as Kramerbooks & Afterwords.
Kalorama Heights
If you are looking for a high-end neighborhood filled with mansions and some of the most influential people in the world for neighbors, Kalorama Heights could be a perfect place for you. This neighborhood is very close to Dupont Circle and Georgetown, so if you don't like local options for drinking and dining, you can always check out neighboring choices.
Wesley Heights
Wesley Heights is a relatively small and mainly residential neighborhood, and if you want peace and quiet in your everyday life, this is a place to choose. But, when it comes to entertainment, the options are pretty limited, and you'll probably have to look in other neighborhoods. Given that it's a desirable and upscale neighborhood, it can be challenging to find a home here.
Adams Morgan
If you're looking for an urban neighborhood with a mix of unique and exciting bars, restaurants, bookstores, fitness options, and so much more, choosing Adams Morgan to move to could be a great choice. It offers the variety no other neighborhood in Washington DC does.
Which one of the areas in Washington DC for expats will you choose?
We hope our list of best areas in Washington DC for expats helped you choose where to settle and start a new chapter of your life. Even though moving to a new country is exciting, it can often be intimidating and scary. Therefore, prepare well and find out everything you need to know about different aspects of expat living.