Banking In Australia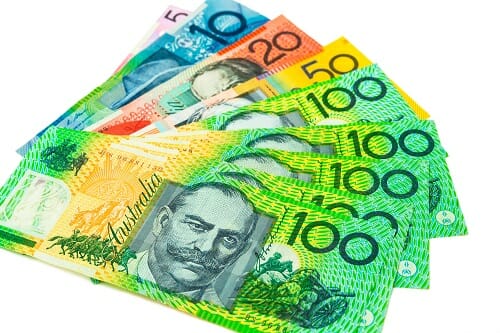 It is very useful to have access to a local account on arrival and Australian banks encourage you to open an account before you move to Australia.  You can open an account online up to a year before you arrive in Australia. 
You can deposit funds in the account once opened but will only be able to withdraw funds or make payments once you arrive in Australia and have presented the required identity documents (passport with a valid visa and a separate form of ID such as driver's licence).
Australia has many banks including large international banks and small local banks.  The four largest banks are:
Australia and New Zealand Banking Group or ANZ – You can open a ANZ Access Advantage Account online as a single or joint account up to one year before arrival. You must be a new customer and will need to provide identification documents on arrival in Australia.  There is a $5 a month account service fee, but this will be waived if you deposit at least $2,000 a month or are under 25.  The account offers internet banking as well as a mobile banking app and pay by mobile phone facilities.  Access to ANZs over 2,600 ATMs is free.
Commonwealth Bank of Australia – You can open a Smart Access account up to three months before arrival. The account offers online and mobile banking.  There is a $4 a month fee, which will be waived if you deposit at least $2,000 a month ($1,000 if you are between 21 and 24).  The fee is waived for those under 21.  There are no ATM withdrawal fees when using the over 4,000 CommBank or BankWest ATMs.
National Australia Bank – NAB is the largest bank in Australia and offers an account with no monthly account fees. Their migrant baking page on How to Open a Bank Account is not currently operating and they have recently closed their UK Migrant Banking operations.  You will currently have to wait until arrival in Australia to open an account.
Westpac – You can open an Everyday Banking Account at Westpac up to 12 months before arrival and deposit funds ready for your arrival, but you will not be able to access the funds until you arrive in Australia and have completed an identity check. Monthly service fees are $5 but these are waived for new arrivals in Australia for the first 12 months and if you deposit $2,000 a month.  The account comes with a Mastercard Debit card.  No ATM withdrawal fee is charged when using Westpac's over 3,000 ATMs.  You can use your mobile for mobile banking and to make payments using your mobile phone.
The documentation required to open an account or to activate the account you have opened prior to arrival in Australia is standard for all banks.  They operate a points system attributing different points to different documents.  A passport, birth certificate or citizenship certificate (70 points) plus a driver's licence (40 points) or card (eg. credit card, store card ) with your name on it (25 points) or a utility bill or bank statement with your name and address on it (25 points) can be used to achieve the target score of 100.  If you open the account within six weeks of arriving in Australia there is a reduced documentation requirement.
Your choice of bank is a personal one and as well as the largest banks above there are a number of smaller banks.  All banks provide internet and mobile banking options and although free use of your chosen bank's ATM network may be a factor, you can generally access other banks' ATMs on payment of a small fee.