Banking in America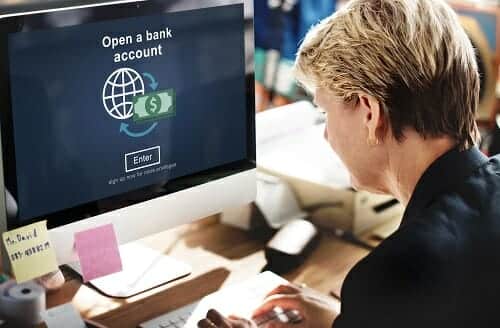 When opening a bank account in America, you will want to consider the wide range of options with different variations on basic checking and savings accounts, and the ability to link accounts.  Terms and services may vary widely between the different providers.
According to Forbes Americas largest banks are:
JP Morgan Chase
Bank of America
Citigroup
Wells Fargo
Bank of New York Mellon
US Bancorp
HSBC North America
PNC Financial Services Group
Capital One Financial Corp
TD Bank US Holding
Following legislation in the 1990s legalising interstate banking there was a consolidation in the banking industry and the repeal of the Glass-Seagal Act removed the separation of investment from retail banking.  This reduced the number of smaller local banks, but they are still an option.
Opening A Bank Account
Opening a bank account in America does not normally require a Social security Number so you can open an account before you become resident.  You will generally need to provide a passport or a Driver's License as identification, proof of residence and sometimes a reference will be required.  An initial deposit will be required and for some accounts there will be a minimum amount.
Checking accounts
A checking account is the primary account giving access to the ability to receive your salary, pay bills, transfer funds and access cash via an ATM.   There are, however, a wide range of accounts
Debit or ATM cards enable you to use your own bank's ATMs free of charge, but a small fee may be charged for using other banks' ATMs
All of the US banks provide online and telephone banking services and there are some online-only banks.
The terms for US bank accounts vary and it is worth comparing the services and charges to ensure that they meet your likely use of the account.  It is also worth checking that they have ATMs in convenient locations to your home and work.  You should also check how quickly you will receive your Debit/ATM card so that you can access your funds.
Once you have established your credit (see article – Establishing Credit On Arrival In America) you should establish how long it will take to obtain a credit card.  You will need to have a Social Security Number and establish a good record with your bank before they are likely to offer a credit card.
Savings Accounts
A regular savings account generally pays interest provided you have a minimum balance.  They do not normally have any restrictions on withdrawals.  You can normally manage them online and at ATMs.
Other options, such as money market accounts can earn higher interest rates, but also have more restrictions, such as limits on withdrawals.  Tiered interest rates are generally offered based on the balance on deposit.
Banking insurance
The Federal Deposit Insurance Corporation (FDIC), a government agency established in 1933 to protect depositors in the event of a bank failure, provides insurance for bank deposits. Banks pay a fee to the FDIC based on a percentage of total deposits they hold. The FDIC gives a guarantee to depositors to refund any losses in the event of a bank failure up to a maximum of $250,000..
Opening Times
Opening times vary, but most banks open from 9am to 6pm on weekdays and from 9am to 12pm on Saturdays. Cash machines (ATMs) allow cash withdrawals, money transfers and other services 24 hours a day.  Internet banking also allows you to access your account, make payments and transfers 24 hours a day.